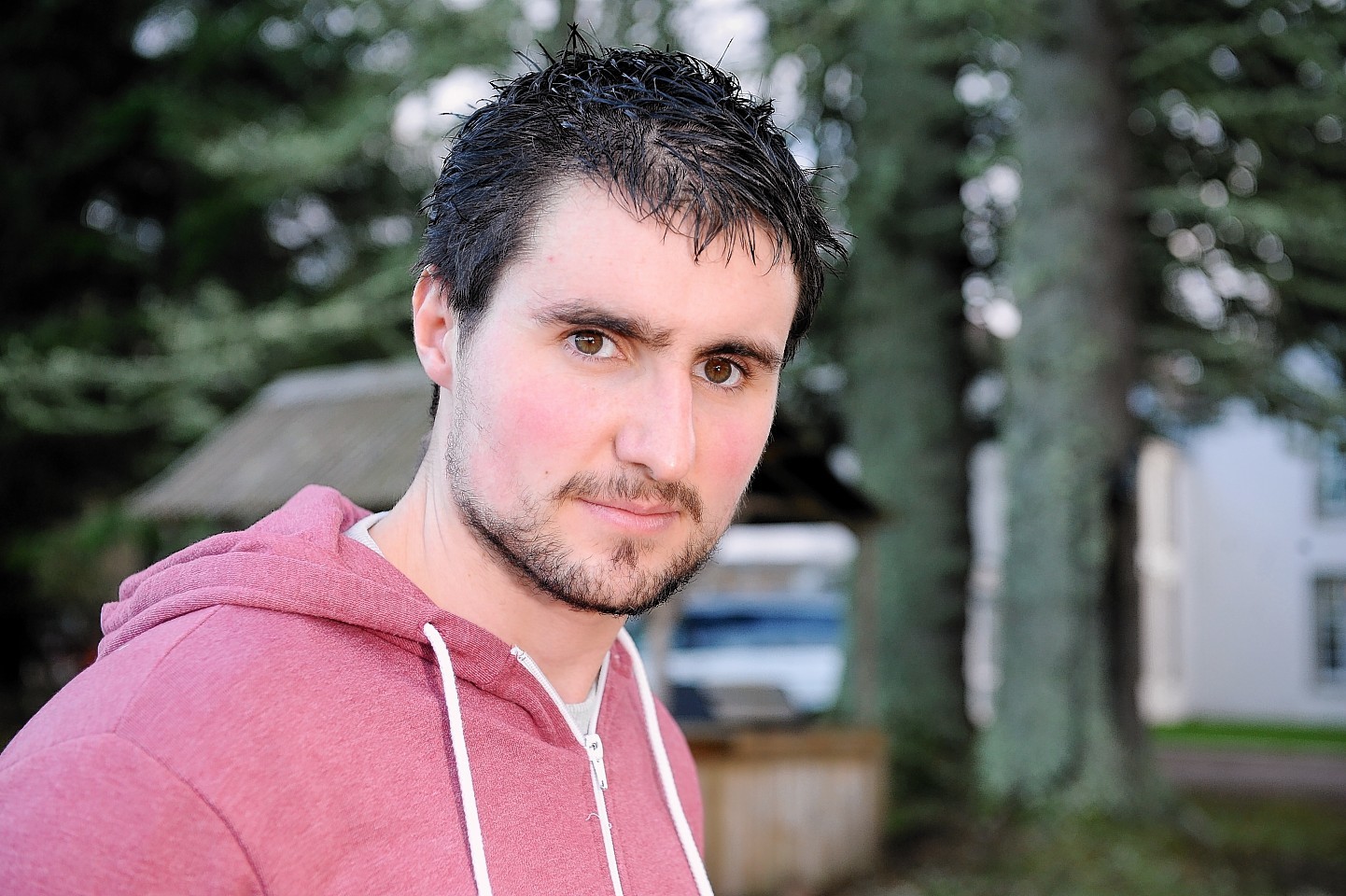 A trainee outdoor instructor has admitted he is lucky to be alive after getting lost for five hours in the freezing Cairngorms wearing only running shorts, a T-shirt and trainers.
Kevin Steenson relieved his terrifying ordeal yesterday – and revealed he was only minutes from complete exhaustion and hypothermia.
A major search and rescue operation was launched when he failed to return from a run with colleagues.
The 25-year-old was found by mountain rescue teams seven hours after setting off – lost and disorientated at Lurchers Crag above the Lairig Ghru pass.
He had made the simple mistake of turning left rather than right.
Instead of heading north to the safety of Glenmore, he headed south and travelled more than three miles over boulder fields until he was past the Pools of Dee and into Aberdeenshire.
Mr Steenson said he was close to complete exhaustion – which could have proved fatal as temperatures plunged below freezing and thick fog hampered visibility.
He said: "I just tried to keep moving because I was scared of getting hypothermic. By about 9pm I was shaking really badly and I was really struggling to keep going.
"I don't think I could have gone much further and I'm lucky they found me when they did."
He had set off with a group of six at around 3.30pm from the Sugar Bowl car park on a planned route through the Chalamain Gap.
He became separated from the rest of the group and instead of bearing north towards Loch Morlich, veered south and climbed into the Lairig Ghru as darkness began to fall and the temperature started to drop.
He had no map, compass, torch or mobile phone and scrambled for miles through the rough and rocky landscape before realising his mistake.
He suffered a number of cuts and bruises to his legs after falling on the rough ground and into burns running off the hillside.
About 60 mountain rescue personnel from Cairngorm, Braemar and Aberdeen, and a helicopter from RAF Lossiemouth, scoured the area.
He was traced by members of the Cairngorm Mountain Rescue team at about 10.30pm on Tuesday night.
Team leader Willie Anderson said it had been "a last roll of the dice" to search the Lairig Ghru, after no trace could be found of Mr Steenson closer to the track he was supposed to be following.
Mr Steenson works as an outdoor instructor for the Abernethy, a Christian charity, at its centre at Ardeonaig near Loch Tay.
He was in the Highlands visiting the charity's base at Nethy Bridge as part of a staff training conference and set off on the run with colleagues on an afternoon off.
He passed the Pools of Dee before realising he was in trouble and turned back to try to find his way out of the Lairig Ghru.
One of his colleagues had guessed where Mr Steenson may have taken a wrong turn and also ran through the hill pass but was unable to find him.
Mr Steenson added: "The fog had got so thick that I couldn't see any more than five feet in front of me so I tried to climb higher and reach Ben Macdui, which I thought might be above the fog.
"But then I heard the helicopter and I could see the lights were below me so after making the effort to climb up I then turned and went back down. It was a huge effort."
He was found soon after at about 2,952ft above sea level by the mountain rescue team.
Mr Anderson described him as a "lucky, lucky boy".
He said: "He was way off the path and with no equipment, everything was stacked against him.
"It wasn't a good night to be up in the hills, definitely sub-zero and honestly if he was up there much longer then the chances weren't good.
"At the very least people need to have a map and know how to use it if they get into trouble."
Phil Simpson, chief executive of Abernethy, said: "We really appreciate the skills and commitment and voluntary effort of the mountain rescue teams.
"Without their help, this story could have ended very differently."