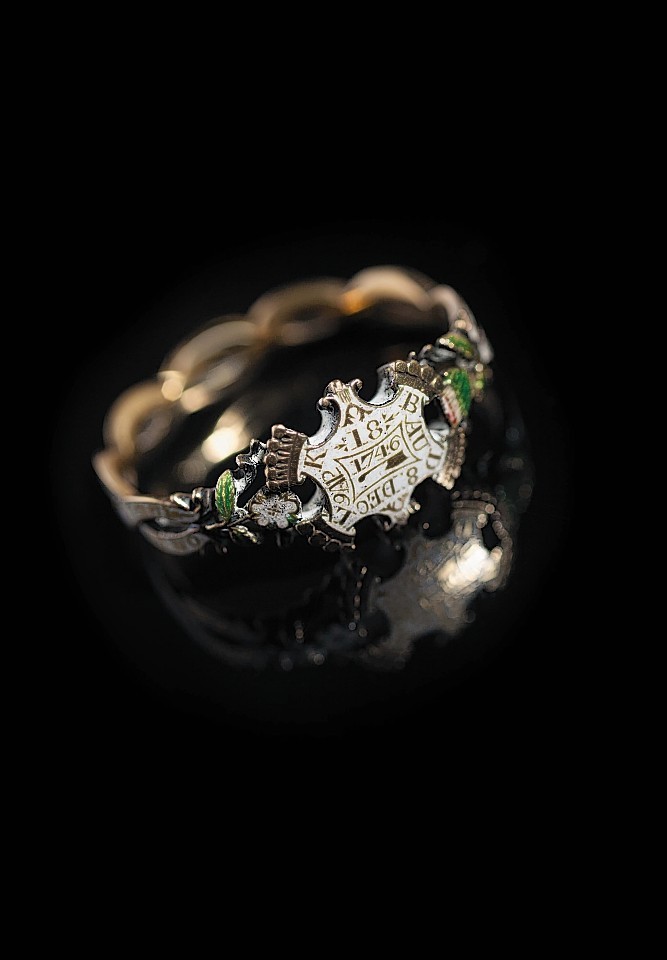 A rare piece of jewellery associated with one of the most turbulent periods in Scotland's history has fetched thousands of pounds at auction.
The four peers ring, created in the wake of the Jacobite uprising in 1745, went under the hammer at Lyon and Turnbull auction house in Edinburgh, and changed hands for £31,500.
The pieces were created as a commemorative memorial for peers and high ranking officers who were executed by Hanoverian forces following the rebels' defeat at the Battle of Culloden.
With only four rings known to be in existence, the item is extremely rare and is the only one in private hands.
Colin Fraser, Scottish Silver and Jacobite specialist at Lyon and Turnbull auctioneers said: "It is arguably the finest of the four peers rings in survival and has excellent provenance coming from the James Graham of Arith collection.
"Three others are known to survive, all within institutional collections including the National Museums Scotland and two within the British Museum."
The rings were sold as part of a larger sale of artefacts connected with the Jacobites and Bonnie Prince Charlie, which made a combined total of £499,800.
One of the items included in the sale was a musical instrument belonging to the Young Pretender, which has ties to the north-east.
The ivory and silver flute, which sold for £7,500, was originally the property of a Mrs Gordon of Hallhead, but was seized from her house in Aberdeen in 1746 by the Hanoverian supporter Major-General Henry Hawly.
The Gordons of Hallhead were among the most important Jacobite families of the north-east, and Robert Gordon, a claret merchant in Bordeaux, had connections to the Stuart court in both Scotland and mainland Europe.
Among the other items on sale were paintings, armour, manuscripts and a pocket watch belonging to the prince, which went for £31,500.
Mr Fraser added: "This was a tremendous result, we had a full sale room and bidders on the phone and internet from around the world.
"The allure of Charles Edward Stuart, the 'Bonnie Prince Charlie' of legend, and his romantic but ill-starred campaigns continues to this day."