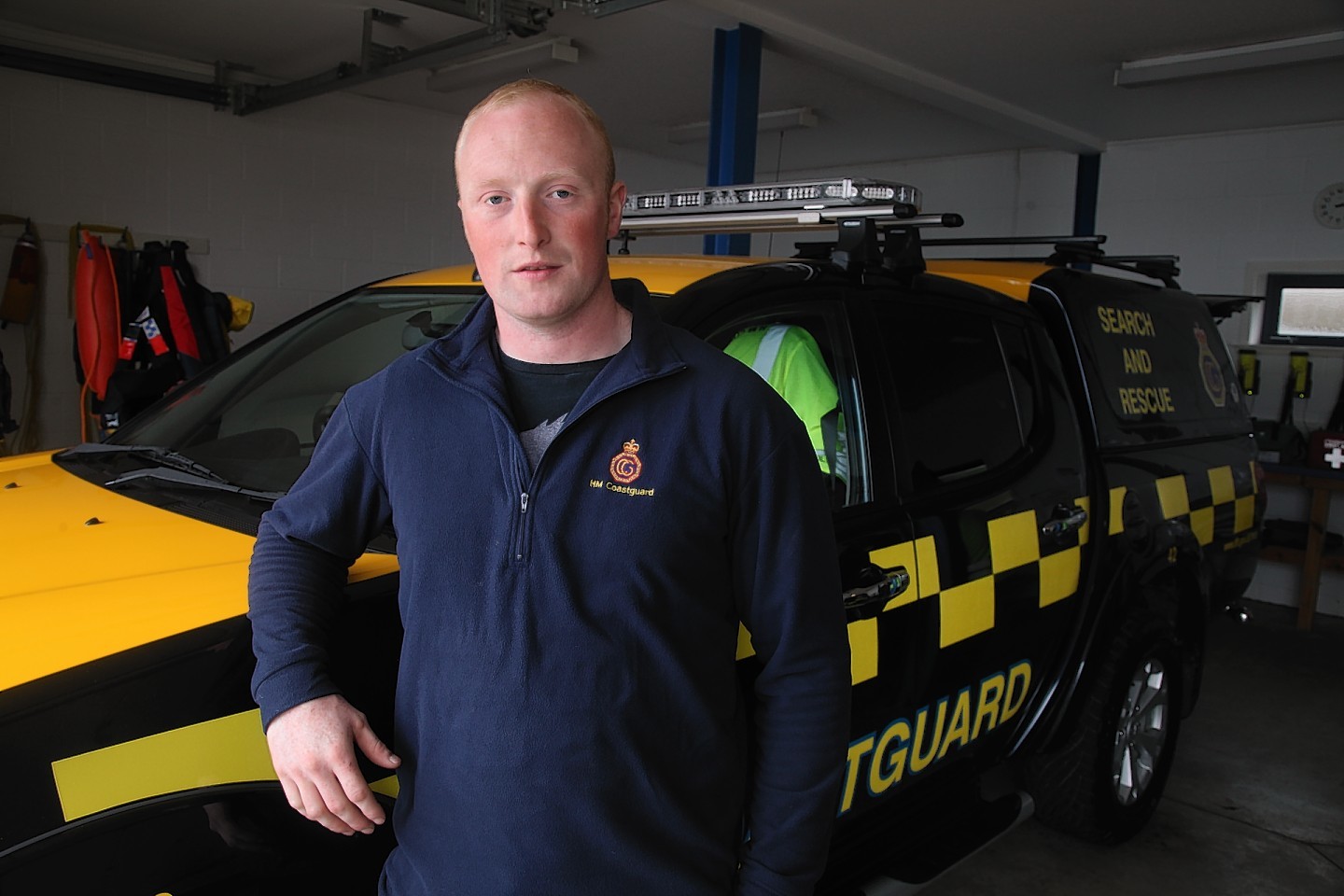 A heroic coastguard officer dived into the sea in the middle of the night to save the lives of two women who were being dragged out by the waves.
Allan Corse raced against a strong tide to reach the pair – one of whom was under water – and managed to swim back to shore with a survivor under each arm.
Last night, the modest lifesaver tried to play down his role in the drama, which happened off Orkney, insisting it was "all part of the job".
However, Mr Corse's senior officer said he intended to nominate the 26-year-old farmer for a bravery award.
John Hope, coastguard commander for the northern isles, said: "There aren't many people who could have did what he did."
The drama unfolded yesterday morning after the casualties and a friend decided to take a moonlight dip at Inganess Bay in Orkney.
The coastguard was contacted just before 1.50am by the Scottish ambulance service, which had received a report of two people in difficulty in the sea.
The third woman, who hadn't gone out as far, raised the alarm when she saw her companions struggling to get back to shore.
The Kirkwall Coastguard rescue team was first on the scene, followed soon after by the RNLI lifeboat and the Coastguard search and rescue helicopter from Shetland.
Mr Corse swam out more than 230ft, attached to a line held by his crew-mates, before reaching the causalities.
Speaking from his home at Kirkwall in Orkey last night, he said the pair had got a nasty shock.
"They had got out of their depth as the tide was going out," he said.
"It was a strong undercurrent pulling them further from the shore.
"They were absolutely knackered, they weren't fit to keep themselves above the water. One was under the water when I got to them. I got hold of both of them and got pulled back in and helped with the recovery."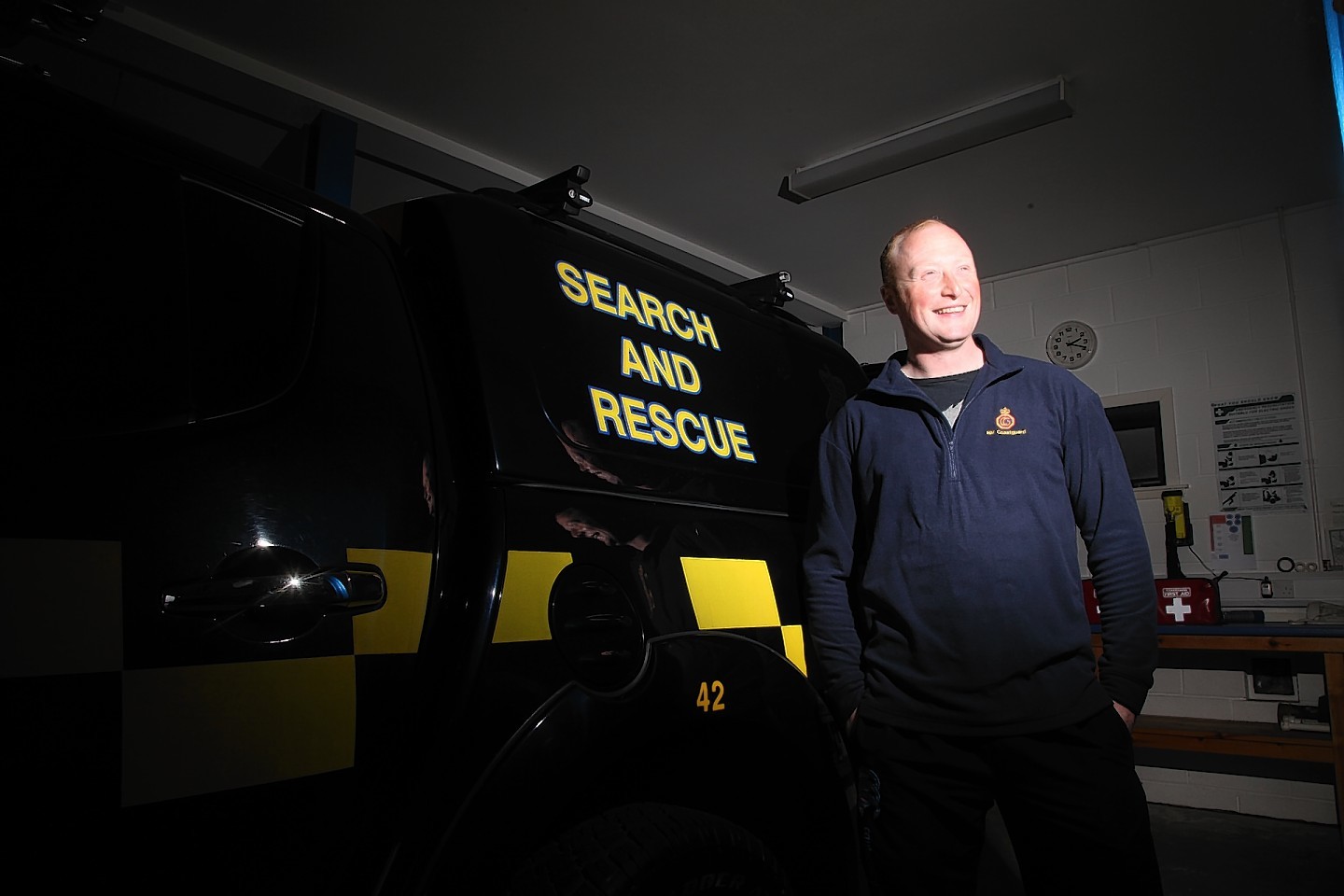 The women were brought ashore where they were met by waiting paramedics before being transferred to Balfour Hospital.
After receiving treatment they were released hours later.
Mr Corse, who inhaled sea water during the rescue, was also checked out by paramedics and insisted he felt fine last night.
On being told he was being nominated for a bravery award, he said modestly: "I'm not worried about that kind of thing, it's part of the job. I'm just happy that it was a good ending.
"I can't stress enough it was a whole team effort. It wouldn't have been possible just myself. Every single person played a big part."
Mr Hope, coastguard coastal operations area commander for Orkney and Shetland said Mr Corse's courage had undoubtedly saved the women's lives.
"The casualties were getting pulled away by the current as Allan was swimming out to them," he said.
"We are talking about seconds and it would have been a very different story. It was so fortunate that he got there at the time he did. There aren't many people who could have did what he did.
"He went out more than 230ft to get to them. He got to the woman who was submerged, pulled her to the surface. He hooked his arm under her armpit and did the same with the other woman. With one on each arm he was pulled on the line back to the shore.
"He did a fantastic job. He saved these girls' lives. I will be nominating him for a bravery award within our organisation. The whole team did a great job. The team supported him."
Andy Graham, Shetland Coastguard, said the incident showed the dangers of going into the water unprepared.
"I would advise against people entering the water at night, the sea may look calm but strong currents can cause hidden dangers. You should always check tidal conditions and when possible swim at a beach where a lifeguard is present.
"The coastguard rescue swimmer who went into the water should be praised for his bravery, without him the rescue tonight could have easily had a very different outcome."