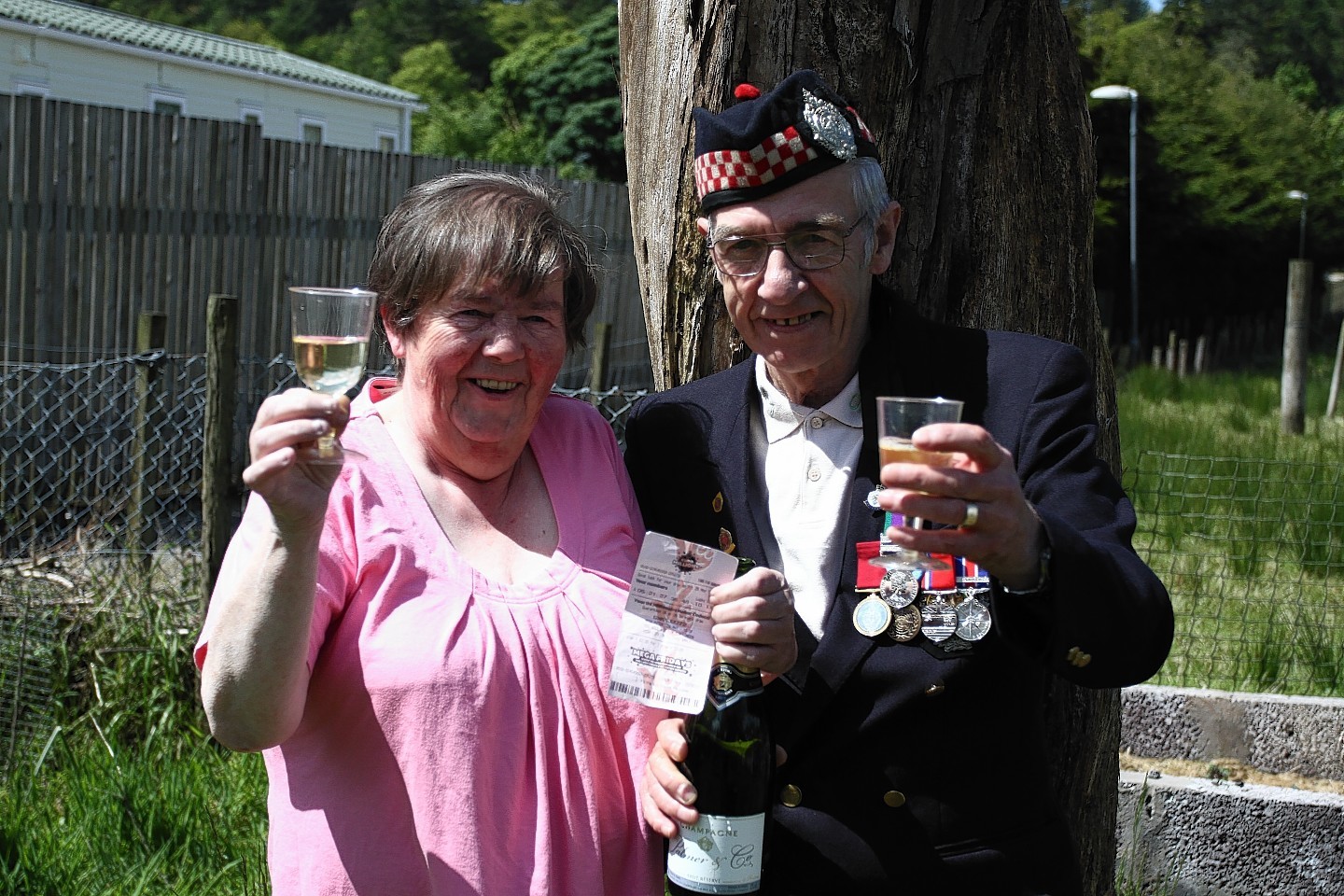 A pensioner and his wife became instant millionaires – with a lottery ticket rescued from a recycling bin.
Old soldier Geordie Rhodick tossed his EuroMillions ticket in the bucket after a quick check of his numbers revealed he had won nothing in the main draw.
But his wife fished it out and took it to their local shop – to be told they had struck it lucky in the Millionaire Maker raffle.
Mrs Rhodick, 63, said she had "honestly no idea" what made her double-check the ticket, but her husband had just been to the bank and told her he was "skint".
But after discovering he had landed a seven-figure windfall, the Argyll and Sutherland Highlanders veteran did not book a cruise or holiday at a top hotel.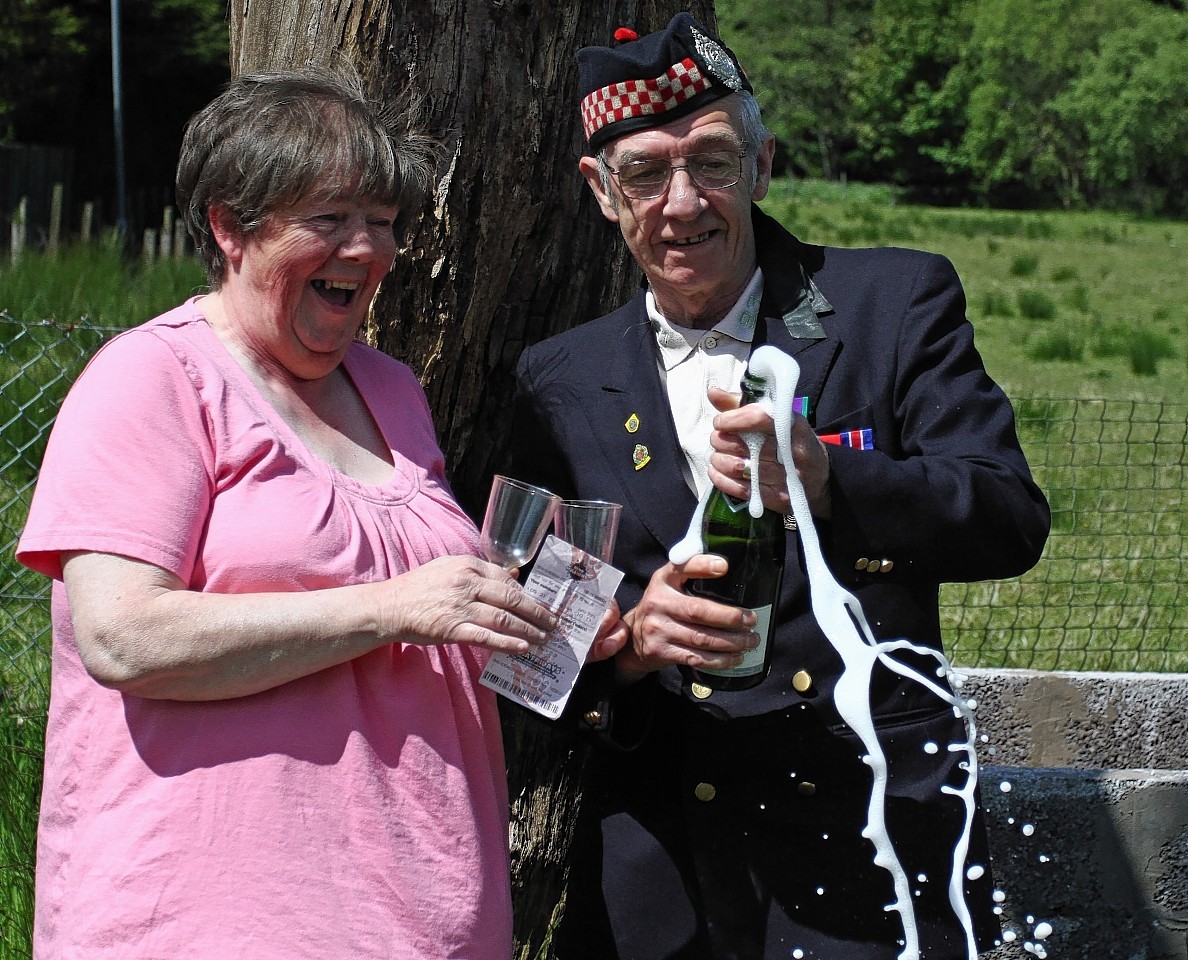 Instead, he spent two days at Lochgilphead Co-op – selling raffle tickets for the local Armed Forces Day committee he chairs.
Yesterday, the 71-year-old joked that he had a message for family and friends: "I won't change. I will still be a crabbit old git."
The first thing the big-hearted veteran is planning to spend his cash on is a surprise trip for his 85-year-old mother-in-law, and each of his six children can look forward to receiving £25,000.
Mr Rhodick served with the Argyll and Sutherland Highlanders between 1967 and 1981.
He retired from his position as a domestic supervisor at Argyll and Bute Hospital in Lochgilphead last year.
Mrs Rhodick said that after rescuing the ticket she went to the RS McColls store in the town where her husband bought the ticket.
She said: "When the girl put the ticket through the machine, she said 'oh, I can't pay this out here. It's a substantial win'.
"The manager checked the numbers and I could see him starting to shake. He said I needed to come up the back and have a seat."
The couple, who live in a veteran's house in Lochgilphead now plan to buy a new house in the town.
Mr Rhodick said: "We have always got by. It has been a struggle bringing the kids up, but they never wanted for anything. We sacrificed a lot to bring them up.
"The kids are getting £25,000 each and we will buy a house, which we will put in the names of our grandchildren, so that when we die, they can sell it and share the money."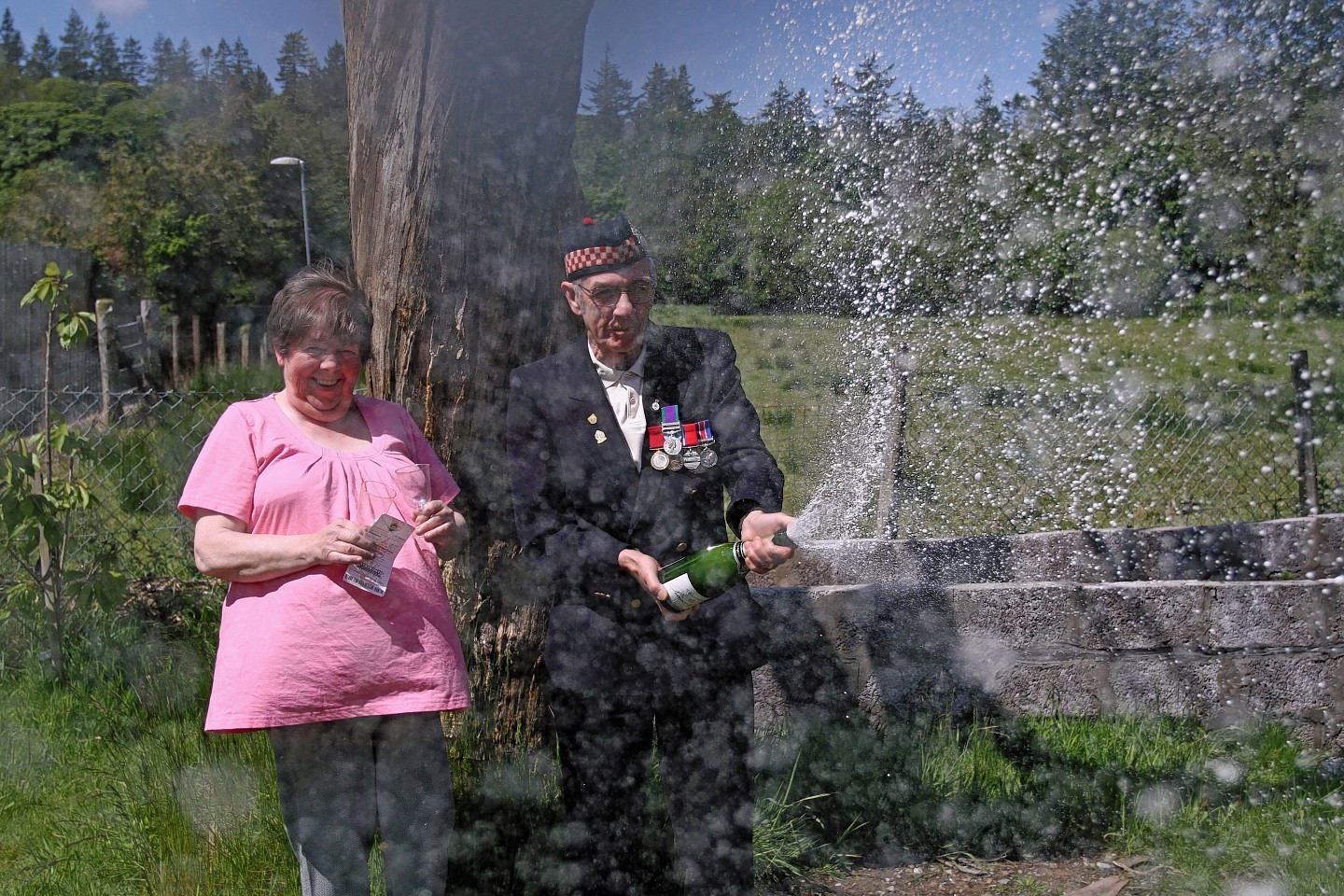 Mrs Rhodick, who is giving up her job as a carer with Enable Scotland, added: "People are delighted for us. I think it has put a wee oomph about the town.
"The people I look after at work are delighted. One old lady was telling her home help that she had a millionaire helping her to bed the previous night."
The couple are keeping busy organising the Lochgilphead Armed Forces Day, which takes place on Saturday, June 20.
Mrs Rhodick is committee secretary and also vice-convener of Lochgilhead Community Council.
The couple's oldest grandchild, Stacey Rhodick, 21, said: "They have done so much for everybody, in their own family and in the local community, they really deserve it. I know they won't change."
Mr Rhodick bought the ticket from RS McColls in Lochgilphead on Friday, May 29 and the couple discovered they had won £1million the following Monday.