Loch Ness is an area with a rich mythological tapestry and is also the top secret Scottish base of an international cult who believe Jesus was an alien.
A cottage on the remote eastern shore of the loch is owned by the Aetherius Society, whose members use it to "co-operate with the Gods from Space".
The Society claims that the 'Space Beings' have contacted the leading Governments of the world in many ways but a rather sinister group of individuals called 'The Silence Group'  (a shady planet wide conspiracy)  have been deliberately suppressing this information so as to keep people uninformed, or misinformed, as to their true nature.
The four-bedroomed cottage at picturesque Inverfarigaig, 16 miles from Inverness, boasts its own private pier from which society members take to the mysterious waters in hired boats.
The group says a giant "chakra" – or energy centre – exists in Loch Ness and can be used to help mankind in times of crisis.
The Society, which has its UK HQ in Fulham, London, and groups across the globe, bought the Loch Ness property about 40 years ago.
The purchase was made in the early 1970s by the founder of the society, Dr George King, originally from Shropshire, who died in 1997.
King claimed that in 1954, a voice told him "Prepare yourself! You are to become the voice of Interplanetary Parliament.
According to King, after being trained by a world famous swami he could receive telepathic messages from Venus, the first coming from Aetherius. King rented space in Caxton Hall in London, in which he allegedly channeled Cosmic Masters and recorded their messages. Based on his experiences and these messages, King founded the Aetherius Society.
Immediately prior to founding the Society, King was earning his living as a London taxi driver.
The presence of the cult is known by a handful of bemused and very tolerant Loch Ness locals, who describe their neighbours as pleasant and respectable.
Despite being barely a mile from the busy western shore of the loch, and just 16 miles from Inverness, the presence of the society has been kept secret from the outside world.
Mark Bennett, 34, is one of the society's ten International Directors.
He said:  "Beings from other planets are the cornerstone of our belief. They want to help us.
"I love Loch Ness, despite the weather. We visit frequently. We believe it has a special significance.
"We don't hold events there for the public, its more something private for the Aetherius Society.
"Its a very spiritual place to be.
He added: "It is connected to the earth, which is a goddess. We believe that there are advanced intelligences within the cosmos and she is one of them.
"She has chakras, which you could say are gateways of energy, and one of them is in Loch Ness.
"We do chanting and mantras, dynamic prayer and positive visualisation. We believe its good for us and its good for the world.
"Extraterrestrials send out energy to us as well. They pray to us or they use certain equipment to send it out to humanity as well."
He added: "We find the locals very friendly. Last time I was up I was there I went up to the inn. I had a very nice specialty vodka with chilli in it. I just had one though."
Answering concerns that his religion had designs on the area's most famous resident,  Nessie, he replied: "We dont have any interest in the monster whatsoever."
A local, who asked not to be named, said: "It's (the cottage) is called Kings House after their founder George King – it used to be the Pier House.
"When he used to come they put out a life ring out and they put out green baize at the end of the pier.
"He comes on a big white boat and they come out and run around like mad.
"They never try to put their beliefs onto anyone or anything like that.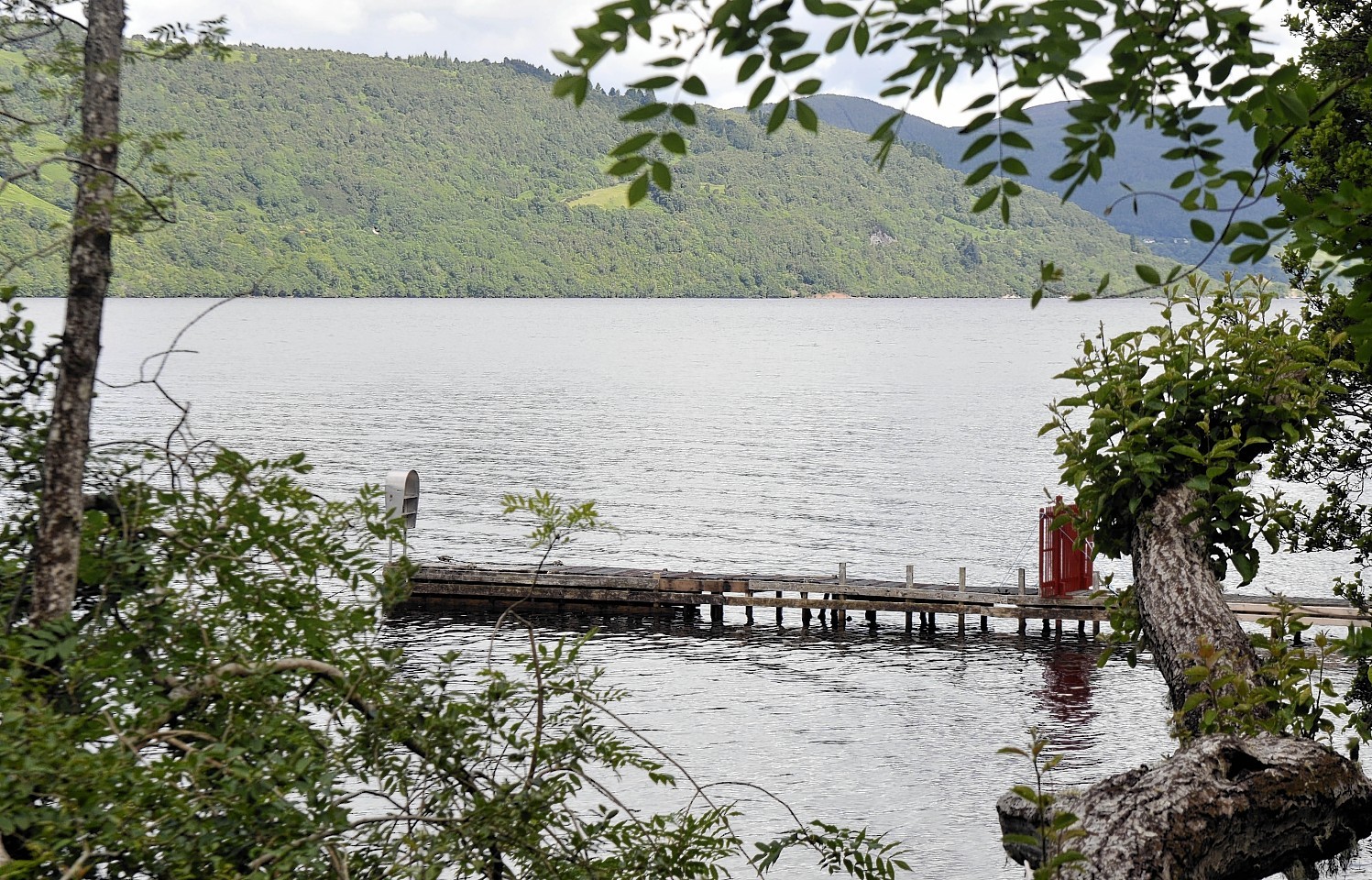 Nessie Hunter Steve Feltham, who has observed the loch for 24 years, said they were not the only ones to believe aliens are interested in Loch Ness.
Mr Feltham, who recently claimed the best explanation so far of Nessie was a large catfish, said: "There's a guy working on a tour boat here who believes there is a spaceship on the bottom of the loch.
"There was a woman up here, I think she was from Denmark, who thinks the earth is hollow and Loch Ness is how spaceships are getting in.
For me, its a more out-there idea but the final explanation is anyone's guess."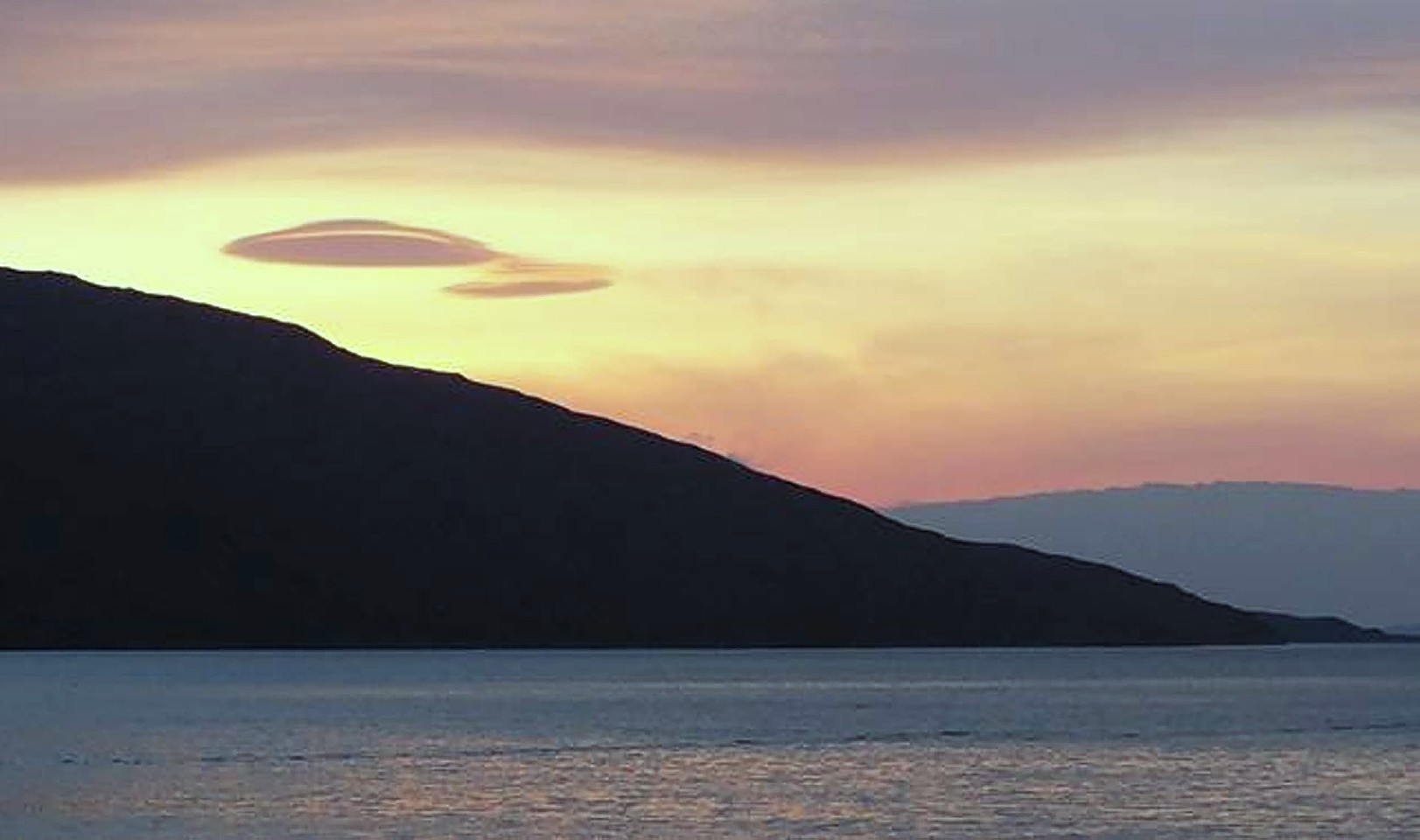 Loch Ness was the centre of a UFO mystery in June, after a photo taken by tourists showed two glowing shapes high above the water.
However the mystery appeared solved after a similar photo appeared showing the reflection of light bulbs on a holiday home window.
The Aetherius base on Loch Ness is less than a mile from Boleskine House, the former home of notorious 20th century black magician Aleister Crowley.