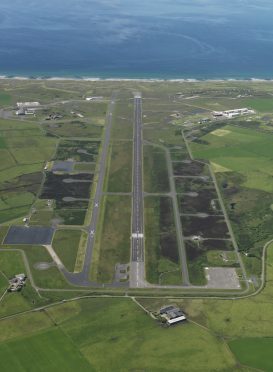 A Mull of Kintyre airbase is the best place in the UK to host the country's first spaceport, its owners have insisted.
Campbeltown's Discover Space UK spoke out after the UK government ended a bidding process in favour of asking applicants to seek licenses to operate a commercial spaceport.
Based at the community-owned airbase near Campbeltown on the Kintyre peninsula, the Machrihanish Airbase Community Company (MACC) proposal was the only shortlisted bidder to have been twice approved for spaceflight and is the only one of the list that can meet the UK Government's minimum runway length for the proposed facility.
Tom Millar, chairman of Campbeltown's Discover Space UK, said: "There have been indications for some time that the Government was moving towards this model but it is reassuring to have confirmation of the process so we can advance our plans.
"We strongly expect safety and logistics to feature at the very top of priorities from any licensing agreement, which puts the runway-ready Discover Space UK in a very strong position to become the country's first spaceport.
"We are confident that our site offers the best possible option, especially under a licensing arrangement. We are the only one of the bidders to have a suitable runway, we've got the best launch direction and 1,000 acres of opportunity on site.
"With the support of the community and the local authority behind us, strong interest from potential investors and commercial partners, we are looking forward to being ready for take-off."