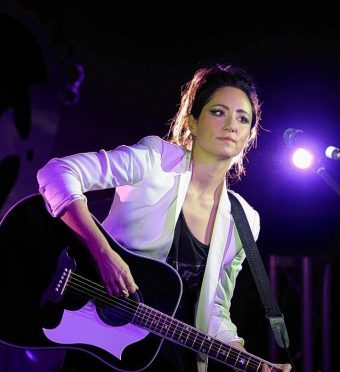 Popstar KT Tunstall was forced to launch an online appeal yesterday after her tambourine was stolen during a live performance in Wick – only for the thief to have a change of heart and send it back to her alone in a taxi.
The singer, who rose to fame with her debut album Eye to the Telescope, was playing Wick Assembly Rooms to promote her upcoming record when the instrument went missing.
In a message to her social media followers, KT wrote: "WICK!! What a PHENOMENAL show tonight! We had such a good time…
"BUT – someone stole my tambourine from the stage at the end of the show 🙁
Please RT & help find my tambourine somewhere in Wick!! I got more shows to do, and it's sentimental! Thx xx https://t.co/EtDVez3Qrt

— KT Tunstall (@KTTunstall) August 19, 2016
"We have such a tight turnaround for our next shows and this is an important part of my set up, not to mention full of sentimental value!
"If you have any idea where it is, or who might have it, PLEASE do try and get it back to Mackays Hotel in Wick tomorrow morning."(Saturday)
"No hard feelings, I just need it and would very much like it back!!"
Fans then launched the hashtag 'wherestambo' to help track down the missing instrument – and incredibly, it worked.
Just hours later, the tambourine was returned alone in a taxi – and prompted the singer to pen a new track inspired by the ordeal.
NEW SINGLE DROPPED TODAY!! Smash hit "I GOT MY TAMBO BACK"!!! ??? thankyouuuu xxx pic.twitter.com/gkPkBnKlzh

— KT Tunstall (@KTTunstall) August 20, 2016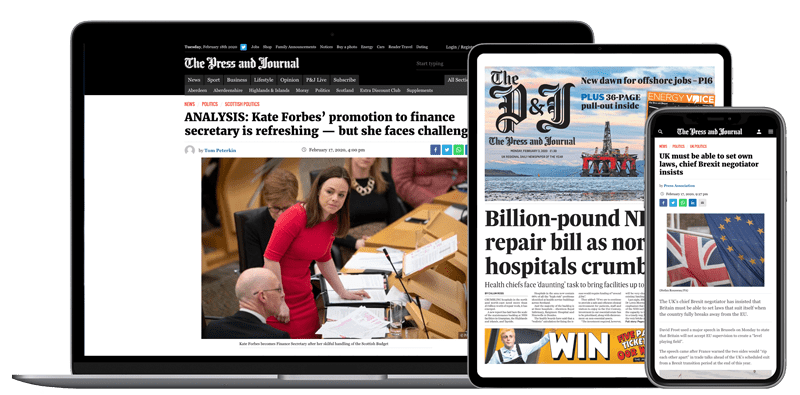 Help support quality local journalism … become a digital subscriber to The Press and Journal
For as little as £5.99 a month you can access all of our content, including Premium articles.
Subscribe