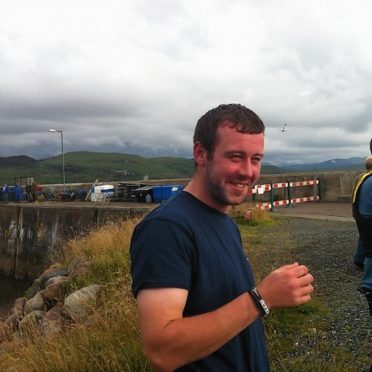 The death of a fisherman who fell overboard off the west coast could have been avoided if he had been wearing a life jacket.
Gary Forbes from Aultbea was killed after going overboard from the Barnacle III while working off the Summer Isles in May 2014.
A fatal accident inquiry held into the incident at Inverness Sheriff Court has now recommended that changes are made to regulations so that ensure all people working on the deck of a fishing vessel wear life jackets or personal flotation devices.
Sheriff Gordon Fleetwood ruled that 36-year-old Mr Forbes died as a result of drowning after falling from the stern of the Barnacle III.
In his judgement the sheriff said: "The cause of the accident was probably Mr Forbes' right leg becoming caught in an end buoy rope then paying out from the stern of said fishing boat.
"The accident happened shortly after he had walked an end weight towards the stern of said fishing boat."
The inquiry last month had heard the suggested cause of the accident was the most likely reason, although nobody on board had seen it happen.
The hearing at Inverness Sheriff Court heard evidence from the boat's owner and skipper Roderick Grant, 57, who said while Mr Forbes was moving the end weight he had been distracted by an emergency call from another boat, which proved to be a false alarm.
Mr Grant then turned the boat and found Mr Forbes in the water face down.
He pulled him back on board and attempted to resuscitate him, without success.
At the time of the accident neither Mr Forbes nor Mr Grant were wearing personal flotation devices, although they were available on board.
Mr Grant told the inquiry he found the devices "uncomfortable and restrictive".
He and his crew now use devices built into their oilskin outer clothing.
Sheriff Fleetwood said that although Mr Grant had clearly found reliving the events of the day to be a "strain" but said he had also answered questions "openly and frankly".
The sheriff found that Mr Forbes death could have been avoided if he had wearing a life jacket and also if the precaution of storing the rope in a bucket whilst on deck had been taken.
Sheriff Fleetwood also offered in writing his condolences to Mr Forbes' fiancee Caroline Sutherland, who was present in court during the inquiry.