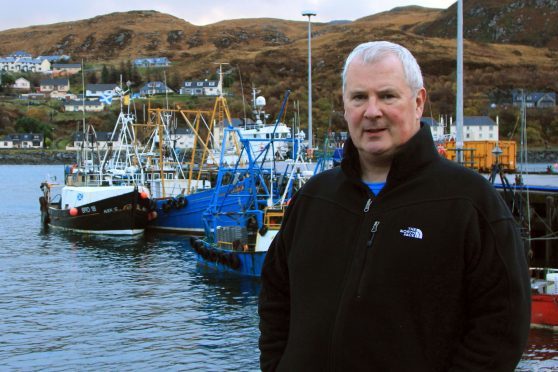 A former fishing federation boss has been admonished after repaying money he embezzled from the organisation.
Fort William Sheriff Court heard that John Hermse, 59, had repaid the £1,116 he had admitted taking from the Mallaig and North West Fishermen's Association (MNWFA).
Sheriff Bill Taylor was on the bench yesterday when Hermse had appeared in the court, although it was another sheriff who had previously heard the case.
Defence lawyer Hamish Melrose said: "Your brother sheriff told my client if he repaid the money then possibly nothing more would happen to him.
"And here I have a receipt saying the outstanding amount has been repaid."
Sheriff Taylor told Hermse: "I have no reason to depart from that view. You are admonished."
Hermse, of Wards Road, Elgin, was initially charged with embezzling around £7,000 from the MNWFA.
The theft came to light as a result of an audit carried out following complaints about his ability to do his job.
Earlier in the year he pleaded guilty to taking the reduced amount of £1,116.09 between April 2010 and October 2011 at addresses in Skye, Elgin and elsewhere in Scotland while secretary and subsequently chief executive of the association.
Hermse worked part-time as chief executive of the MNWFA, earning a salary of £38,000, and earned an extra £12,000 a year working as secretary of the scallop association.
The Mallaig and North West association provided him with a company credit card for expenses.
However, he admitted making two purchases which were not for work: a £140.89 bill in Toolstation, and £967.20 to renew a patent for prawn boxes.
Fiscal Ross Carvel said: "It was a part-time post. He was given a company credit card for expenses."
Advocate Barry Smith said: "During his tenure there and during the period of this libel the post was extremely onerous and he felt it extremely stressful."
He added: "It is helpful for the court to understand the casual nature of the financial arrangements. He tells me it would be usual for him to use his own funds to pay for association matters and recover funds at the end of the month."