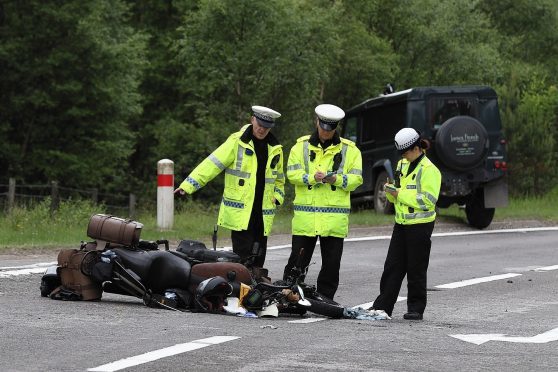 A Swiss holidaymaker badly injured his partner and himself when he drove his motorcycle into the path of an oncoming vehicle.
The crash happened on the A95 between Cromdale and Grantown on Sunday.
At Inverness Sheriff Court yesterday, Kevin Mitchell, 40, of Bachtel Strasse, Illnau, was on crutches as he admitted driving his Harley Davidson carelessly, and was fined £500.
His licence was endorsed with four penalty points.
Fiscal depute Laura Ryan told the court: "His 37-year-old partner was his pillion passenger and they were on holiday in the Highlands.
"He had been attempting to turn right on to a minor road and drove into the path of an oncoming vehicle.
"He fractured his knee cap as a result but his partner was the one who came off worst.
"She broke both her legs and I am told her injuries are not life-threatening. I also believe that amputation will not be required.
"However, she is currently in surgery and will require metal plates and screws inserted into her legs. The occupants of the other car were uninjured."
Mr Mitchell required an interpreter to be present in court as the details of his offence were read out.
Hi defence solicitor Clare Russell said: "He does not know how it happened. Alcohol or excessive speed were not involved.
"He is a machine operator earning about £4,000 a month back in Switzerland and they were on holiday together.
"His father and older brother have flown over to comfort my client and his partner."
Mr Mitchell paid his fine immediately.
The collision occurred at about 11.20am on Sunday at Speybridge, close to the A95's junction with the A939 Lecht Road.
Mitchell's damaged motorcycle was left lying in the middle of the road, while the dark-coloured Land Rover Defender also involved ended up on the grass verge.
The A95 was closed for several hours, with one lane reopening about 2pm and both open to traffic about 3.25pm.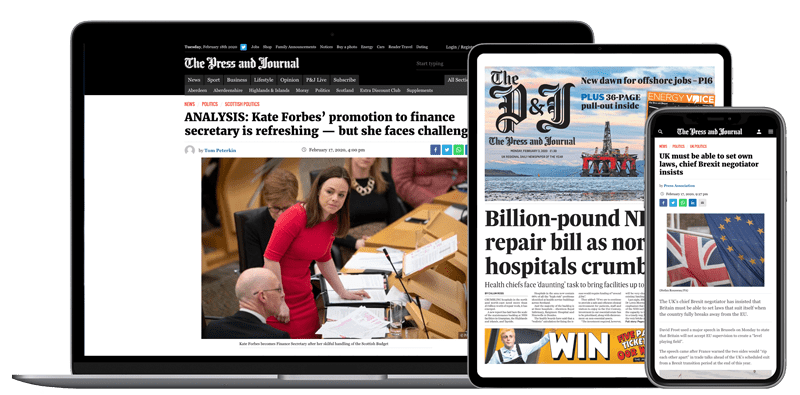 Help support quality local journalism … become a digital subscriber to The Press and Journal
For as little as £5.99 a month you can access all of our content, including Premium articles.
Subscribe