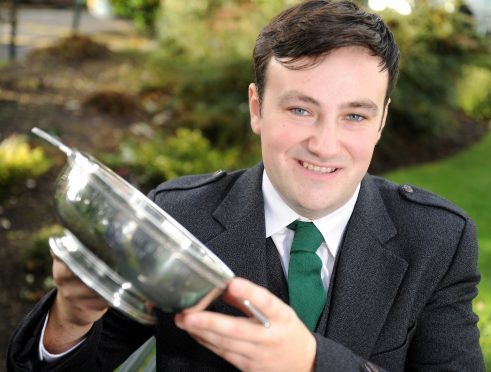 It's been a busy time for Alasdair MacMhuirich from Islay as he qualified for the men's Mod Gold Medal yesterday morning.
The 21-year-old picked up the Caledonian MacBrayne Trophy for winning the competition at the Duncansburgh Macintosh Parish Church in Fort William as well as the John MacArthur Memorial Trophy for the competitor who gained the highest marks.
Mr MacMhuirich, who won the Silver Pendant competition at the Mod in Oban two years ago, has also just graduated with a degree in Gaelic and traditional music from Sabhal Mòr Ostaig, the Gaelic college on Skye.
And he starts a new job as a process operator at the Clydeside Distillery in Glasgow on Monday.
He said: "I'm looking forward to my new job, but I intend to keep on with my singing in Glasgow."