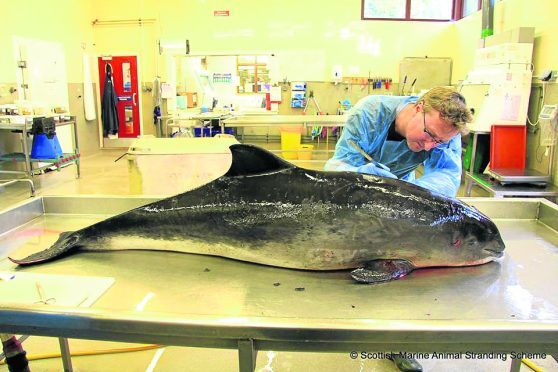 Forget their cute image – dolphins are being blamed by experts for the brutal killing of a harbour porpoise in Wester Ross.
It was a busy month for the Scottish Marine Animal Strandings Scheme with a total of 63 beached animals made up of 25 cetaceans and 37 seals.
The harbour porpoise was the most commonly reported cetacean with a total of 16 animals.
They included an older female that stranded in Gairloch and was collected for examination – and was revealed to have been savagely killed.
"The animal was in good nutritional condition and had recently fed. Several ribs were fractured, which had caused a large haematoma within the liver as well as a puncture to the left ventricle of the heart," said the report by SMASS.
"There were numerous rake marks with associated bruising present all over the body, a common observation in porpoises that have died of an attack by bottlenose dolphins.
"However, the rake marks observed here were only 4-7mm apart, which is not consistent with the interdental spacing of bottlenose dolphins.
"Nevertheless, the observed trauma together with the rake marks and associated bruising suggests this animal died as the result of a violent interaction with a sympatric species, possibly common/striped dolphins."
It is not just porpoises that are targets for the dolphins.
The first suspected case of a deadly attack by bottlenose dolphins on a pilot whale in Scotland was recorded in 2015.
The three-year-old female calf was found live on a beach at Dunvegan on Skye. Its body, flippers and dorsal fin was covered in teeth marks and vicious rakings.
The seven-feet long pilot whale had to be humanely put down by a local vet.
But scientists from SMASS and the Hebridean Whale and Dolphin Trust believe the calf had been attacked by bottlenose dolphins.
Scotland's only resident population of bottlenose dolphins are based in the Moray Firth – and number around 195 – and there are thought to be only 300 of the species in the whole of Scottish waters.
Scottish Natural Heritage calculate they bring in "at least" £4 million a year to the Scottish economy in tourism – more than £20,000 per dolphin and helping support more than 200 jobs.
But Nick Davison, standings co-ordinator with SMASS – who examined the dead calf – has said that bottlenose dolphins were known killers of other cetaceans.
In fact the biggest single cause of common porpoise standings in Scotland is attacks by the much larger dolphins.
Conger eels have also been reported to be targeted by bottlenose dolphins.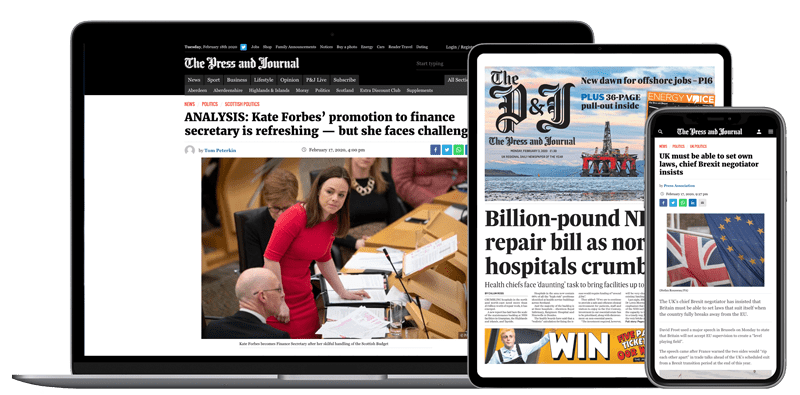 Help support quality local journalism … become a digital subscriber to The Press and Journal
For as little as £5.99 a month you can access all of our content, including Premium articles.
Subscribe