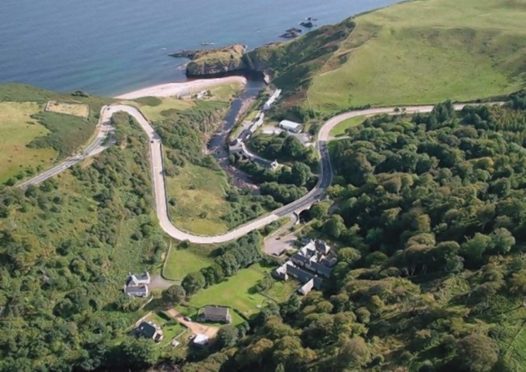 Work on the long-awaited scheme to upgrade the north hairpin on Berriedale Braes is not likely to start before May next year, it has emerged.
In February, Transport Scotland indicated the diversion off the switchback section of the A9 was on track to start "later this year".
But the latest in a series of delays means motorists are going to have to face longer having to negotiate the bend, where two heavy goods vehicles cannot pass at the same time.
Transport Scotland could yesterday not give an update on the timescale but a source close to the project indicated work on the ground would not start until after Easter.
Four companies, RJ McLeod (Contractors) Ltd, Morrison Construction, Roadbridge UK and Wills Bros Civil Engineering Ltd are bidding to land the £9 million contract.
The scheme involves a diversion of the road around the private cemetery to the north and a widening of the carriageway.
Economic agencies claim the existing road serves as a disincentive to would-be investors in the far north.
Efforts to improve the stretch had been hamstrung for several decades while the plans centred on a high-rise flyover costing over £30 million.
But the breakthrough came when the local Welbeck Estate commissioned local engineering contractor Colin Mackenzie to look at lower cost options.
He tabled the proposal for the diversion, which was taken up Transport Scotland after a public consultation.
A spokeswoman for the agency said yesterday: "The A9 Berriedale Braes project is currently in procurement with the bidders engaged in a commercially sensitive period of competitive dialogue.
"The construction contract is due to be awarded later this year.
"The current dialogue with bidders will allow them to determine how to deliver the project in the most efficient manner‎, ‎and once the construction contract has been awarded we will be in a position to confirm ‎details including contract value and timescale."