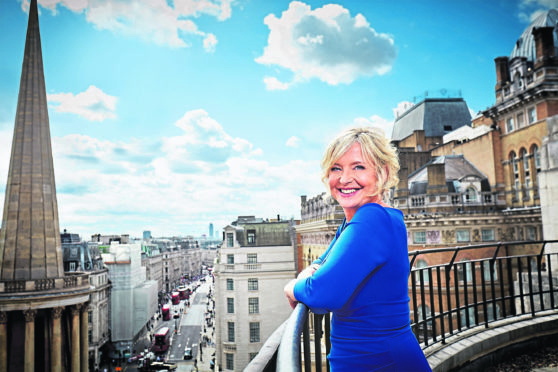 Her dulcet tones make thunder and clouds sound better and sunny days sound heavenly.
But weather presenter Carol Kirkwood has told of the day she was told she should speak properly by an impatient caller.
Miss Kirkwood, from Morar near Mallaig, started her career at the BBC as a secretary answering phone inquiries.
She said: "One woman caller heard my voice and said, 'Oh, for heaven's sake, girl, speak the Queen's English.' That shook me.
"I thought, 'I need to speak more clearly.' So I slowed it down."
Many years on and the rest, as they say, is history.
In an interview in the latest issue of the Radio Times, Miss Kirkwood, 56, speaks about her childhood in the Highlands with seven brothers and sisters and going back there now for reunions with her 92-year-old mother.
She said: "I come from Morar, it's a gorgeous part of the world. Because of the Gulf Stream, the water is warm, and you get tropical trees and beautiful silver sands, but you seldom get snow. When we did, even if it was five flecks, we'd be straight out there riding on trays or oilskins.
"Summers were filled with awe at the wonder at everything. We'd come in from school, jump on our bikes and cycle off to the beach and then back home to watch Blue Peter or Newsround."
She also touched on her public image and how she has become braver since getting divorced from Jimmy Kirkwood after 18 years of marriage.
She said: "When I put on weight, it's annoying, but I try to get it off. Perhaps I'm under a little bit more pressure because I'm on the telly."
"I got divorced. I'm braver now. I've flown with the Red Arrows, jumped out of planes with the Red Devils. When I was younger I would never have done that because I'd have thought, 'Too dangerous!' Now I think, 'Oh, you've got to live your life!' I found myself when I got divorced. I started to do things and to think, 'I'm not going to say no, I'm going to say yes!'"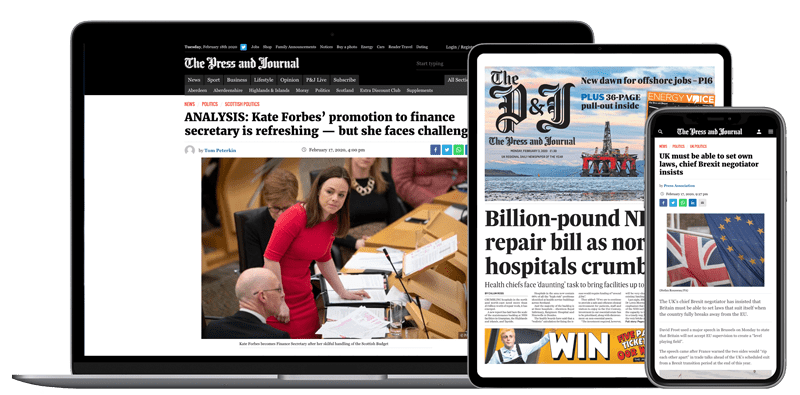 Help support quality local journalism … become a digital subscriber to The Press and Journal
For as little as £5.99 a month you can access all of our content, including Premium articles.
Subscribe