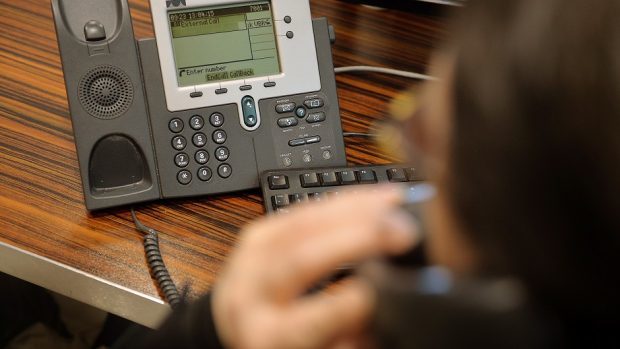 A serving policeman has warned the public to be vigilant about telephone scammers – and admitted he fell for a con himself.
Sergeant Ross McCartney, who serves in Lochaber, told how he had given his computer details to telephone scammers before he realised his mistake.
The Tazer-carrying community cop told Kilmallie Community Council to be vigilant of cons, as it becomes one of the biggest crimes to hit the area.
He asked anyone who was a victim of the crime to report it to police in order that a profile of the offenders are fed into the national system.
Sergeant McCartney said: "It is easy for anyone to get caught out by them. They are very convincing.
---
>> Keep up to date with the latest news with The P&J newsletter
---
"I was in the house three months ago when the phone went. I answered. The man on the other end told me he was from BT, and that I had slow broadband speeds. I listened to him and he explained how to check things on my laptop."
Sergeant McCartney described how the man told him how to check his broadband speed, and said he would take his details to check other tings on the computer.
Sergeant McCartney continued: "I agreed. What happens is, they say 'you go away and make yourself a cup of tea and we will ring you back when we are finished'. It is all very believable.
"As I put down the phone, I thought "what have I done?". I immediately disconnected the router and the laptop. It still sits under three boxes in the garage and I have never used it again.
"While you are away making a cup of tea, the fraudsters are clearing out your bank account. They don't phone you back to tell you they have finished.
"When I told my partner what had happened, she couldn't understand why I had been convinced by them. But honestly these people are so believable."
Mr McCartney said telephone crimes in the Highlands are amongst the highest number of offences, he continued: "People need to report the crimes and make sure it is logged. We send them all with our digital crime team and they are building up a profile of the offenders."
A report given to Highland Councillors at the end of August said "Ongoing investigation into recent online/electronic frauds which have targeted local business/charities and have resulted in the loss of substantial amounts of money – in excess of £90,000 in the Lochaber area over the current reporting year."
Scams costing £400 million a year
Police Scotland are asking the public to be very sceptical about anyone who asks for information over the phone.
Figures released by the Scottish Government in September 2018, show crimes of dishonesty increased by 1%, growing from 113,205 to 114,474. Estimates of £394 million per year in Scotland for fraud and cyber crime were revealed by the National Fraud Intelligence Bureau (NFIB).
A spokesman for Police Scotland said: "Telephone scams are a cruel practice and we want as many people to be aware of the risks as possible.
"The most important thing to remember is that genuine representatives of an organisation will not cold call and demand money or personal details over the phone.
"You should not feel under pressure to make immediate decisions over the phone.
"If you have doubts about who you are speaking to then hang up and phone the organisation they claim to represent back on a number you have sourced yourself or speak to someone face to face at a local branch if that is an option.
"If you have any doubts at all then end the call. Do not ever disclose financial details such as your PIN or agree to transfer money over the phone.
"Anyone with concerns about scam calls should call Police Scotland on 101."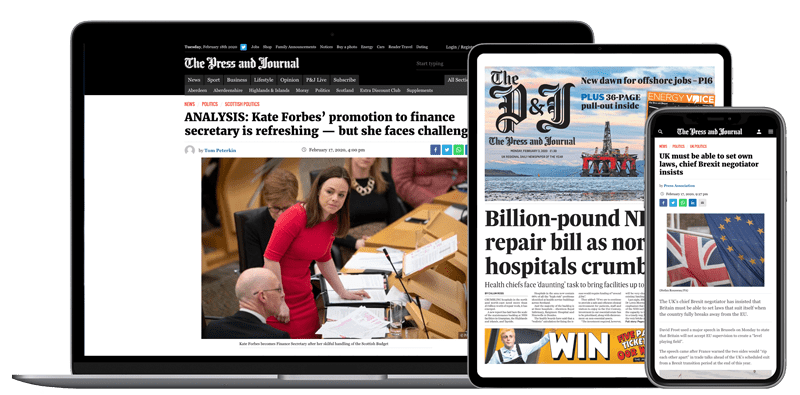 Help support quality local journalism … become a digital subscriber to The Press and Journal
For as little as £5.99 a month you can access all of our content, including Premium articles.
Subscribe