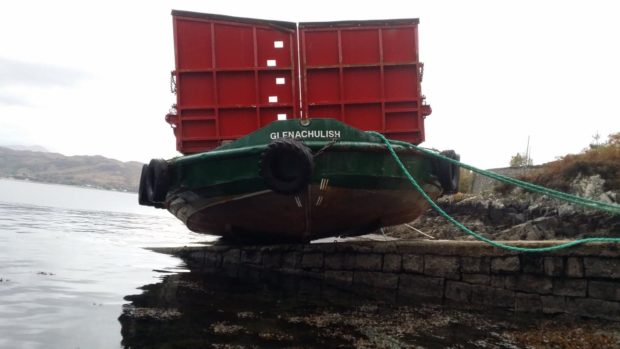 Operators had a five-hour wait for high tide to free Scotland's last manual turntable ferry in the Kylerhea narrows, Skye.
Four boats worked to free MV Glenachulish, with one car on board, after she ran aground on the pier at Kylerhea on her usual route between Glenelg to Skye on Tuesday.
An RNLI spokesman said: "Kyle lifeboat arrived on scene at 4.40pm, and found the ferry had ran aground as the vehicles were being offloaded, leaving one vehicle stranded on the deck."
Kyle lifeboat and two passing vessels, the 'Beinn Fhada' and 'Annie E' attached a tow to the ferry and tried to free her before the tide dropped too far, however the attempt was unsuccessful.
When Mallaig lifeboat arrived on scene at 5.15pm the tide had dropped substantially, and it was decided it was safer to leave the ferry aground on the pier until the tide began to flood again in a few hours.
Both lifeboats stayed on scene to oversee and monitor the situation until the tide was high enough to attempt to float the ferry free five hours later.
At 9.20pm, the tide had risen enough, and the lifeboats managed to get the ferry free of the pier.
The spokesman continued: 'The Kylerhea narrows is a fast flowing stretch of water, which has fierce currents running through it at eight knots.
"Even the most experienced skipper can fall foul of these changing currents, and the crew on board the Glenachulish were well prepared, extremely professional and did the right thing in calling for assistance when they ran aground."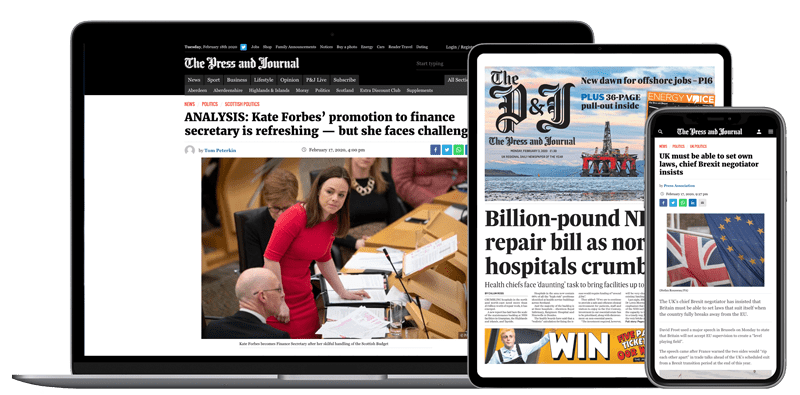 Help support quality local journalism … become a digital subscriber to The Press and Journal
For as little as £5.99 a month you can access all of our content, including Premium articles.
Subscribe