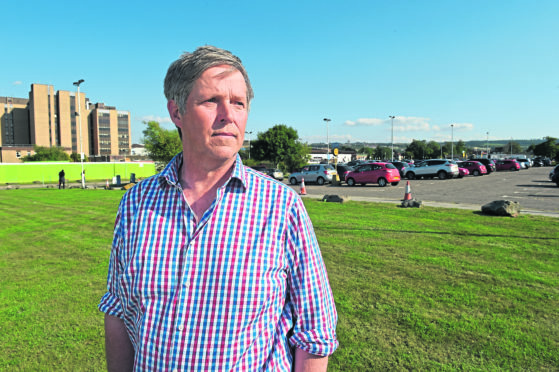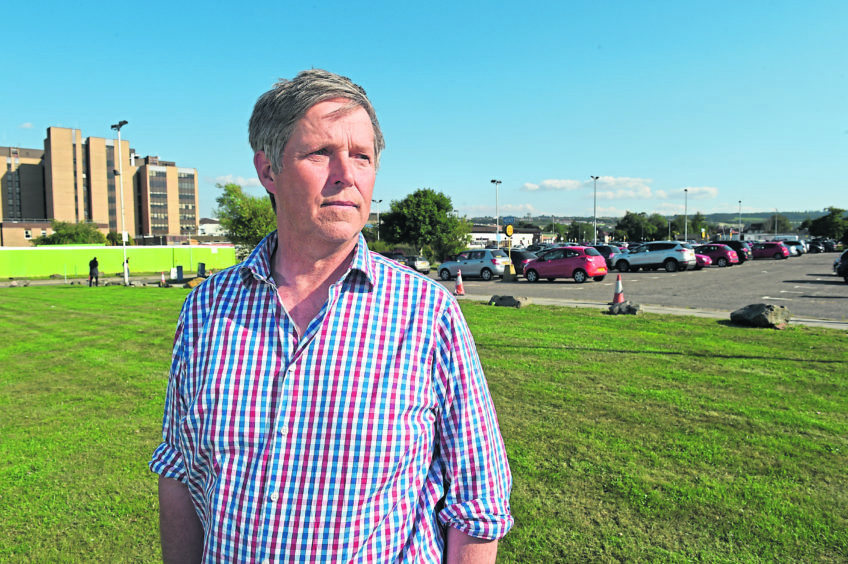 NHS Highland has recruited a team of finance experts from one of the UK's biggest consultancy firms to help tackle the beleaguered health authority's "significant financial challenge".
New chief executive Iain Stewart announced a "highly-experienced" support team from PricewaterhouseCoopers (PwC) is part of a series of "transformation initiatives" he is implementing to "return the organisation to financial balance".
Crisis-hit NHS Highland – currently at the centre of a QC-led inquiry into whistle-blowing bullying allegations over the last decade – ended up in a £17million financial black hole for 2018/19.
Bosses are seeking another bail-out form the Scottish Government to fill the budget shortfall – on top of £15m from the previous financial year.
The move to bring in PwC in for six months was given a cautious reaction from politicians, but union bosses have questioned the costs.
Gavin Smith, of the GMB Union, said: "We note that NHS Highland has appointed PwC, an external consultancy team, to help with their financial recovery planning. How much will this cost? Is this being paid from existing budgets?
"GMB will watch this closely to ensure hard-working staff don't end up carrying the can for previous poor financial management by NHSH bosses."
Shadow health spokesman and north MSP David Stewart said: "Obviously I do not want to second guess the chief executive of NHS Highland on initiatives he has instigated to improve the finances of NHS Highland.
"However, I would hope that any spend in this area will ensure that services are protected and even improved and staff on the front line are fully supported in their roles as a result."
Highland Green MSP John Finnie said: "I've been a regular critic of the use of consultants in the public sector.
"I met Iain Stewart shortly after he was appointed new chief executive and have been impressed by his approach to the many challenges faced and back his judgement on when it's appropriate to call on external assistance."
And Edward Mountain MSP added: "PwC is being pulled in to help NHS Highland balance their books which they have proved in the past incapable of doing.
"I welcome this action but call upon the chief executive to ensure that cuts are not implemented on the frontline services which are already stretched."
Kate Forbes MSP said: "As MSP for Skye, Lochaber and Badenoch, I was heartened last week to see the new chief executive of NHS Highland pledge to ensure healthcare is delivered as locally as possible.
"That doubtless requires investment outside Inverness and so I hope that any new initiatives identify the best way to share resources beyond the city of Inverness.
"Of all areas of the public sector, the NHS's budget has been most protected in recent years with another significant investment this financial year.
"It therefore begs the question as to why NHS Highland has found itself in such a challenging position, and it's good to see the new chief executive taking stock of that to ensure the health service is sustainable."
In a memo to staff seen by The Press and Journal, Mr Stewart said: "Given the critical nature of what we need to do and the relative pace at which we need to make progress we have appointed, for a limited time, the support of a highly-experienced experienced external support team from top consultancy firm PwC.
"NHS Highland faces a significant financial challenge."
Fee remains a secret
NHS Highland will not reveal the six-month fee they are paying consultancy firm PricewaterhouseCoopers (PwC) for their expert financial assistance.
But the health authority has insisted it will be linked to the "delivery of outputs" adding: "We are investing in the short term to achieve long-term goals.
PwC was recruited last month to provide an external team of experts to help deal with the financial crisis NHS Highland is facing.
Jane McGirk, interim head of public relations and engagement, told The Press and Journal: "We can't disclose figures due to commercial confidentiality.
"The fee is 100% linked to the delivery of outputs. Obviously we will be keeping an overall eye on outputs. It is contingent on NHS Highland achieving savings."
She added that their internal staff would be working with the PwC team, who were recruited last month for half a year.
She said: "In that time we hope to grow our own expertise and get that discipline for a transformational approach to ensure we are on a secure footing and fit for the future."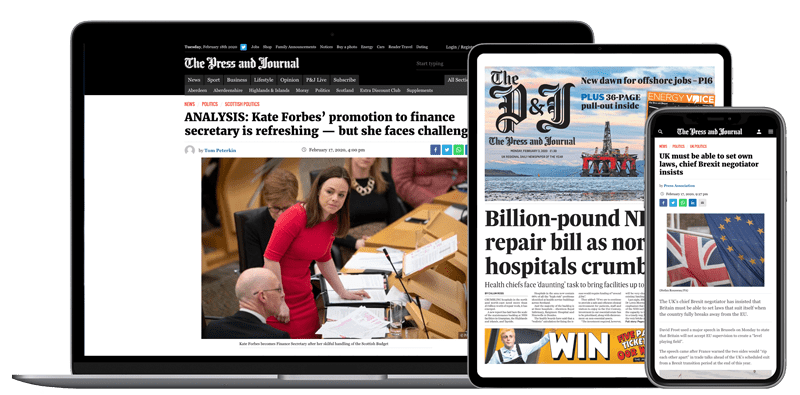 Help support quality local journalism … become a digital subscriber to The Press and Journal
For as little as £5.99 a month you can access all of our content, including Premium articles.
Subscribe