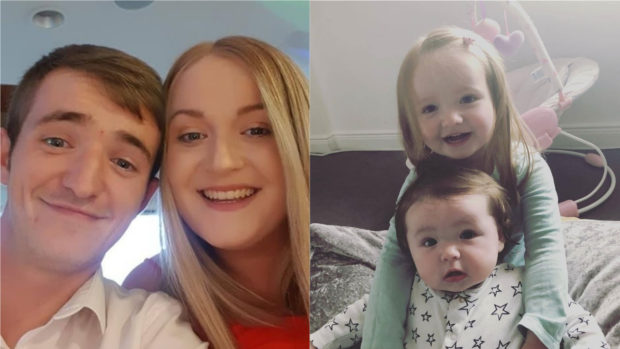 A Highland MSP claimed he was "stunned" that the Scottish Government does not seem to know which sections of the notorious A82 road have benefited from investment in recent years.
David Stewart tabled a question following a fatal crash in which a family-of-four died last month.
Gemma Cousin (nee Davidson), 26, her husband Rhys, 25, and their daughters Peyton, three, and Heidi, one, died in an accident on the road on February 20.
'They were a young family with so much to look forward to': Loved ones pay tribute to tragic victims of Highland crash
Mr Stewart asked the government what improvements and investment there have been on the A82 since 2016, broken down by location.
The reply revealed more than £58 million has been spent over that period – an average of £11.8 million annually. However, the government said it is "unable to break down this investment by location".
Mr Stewart said: "I was stunned to receive this completely inadequate response. It seems bizarre that the government doesn't know where it carried out infrastructure improvements along the route."
He said it will be in everyone's interests to get the information.
"The A82 has a history of tragic road deaths and serious injuries and lack of investment is causing unimaginable suffering for families like the Cousins and the Davidsons."
He added: "Just to clarify, there have been a number of accidents and incidents on the A82 and it is hard to know, unless there have been fatal accident inquiries or court cases, what the actual causes have been. Many could be down to driver error or road conditions or weather conditions, but it is well known locally that the road does need major improvement which, I argue, would in turn make it safer."
A Transport Scotland spokesman said since 2007 more than £126 million has been invested on the management and maintenance of the A82 in the north west, comprising around 170 of the 2,200 miles of the trunk road network.
"All investment is based on established programmes of maintenance or evidenced based casualty reduction programmes. The work covers a range of activities, from vegetation clearance to major bridges work, spread across a range of programmes, some of which are not disaggregated into route specific spend."