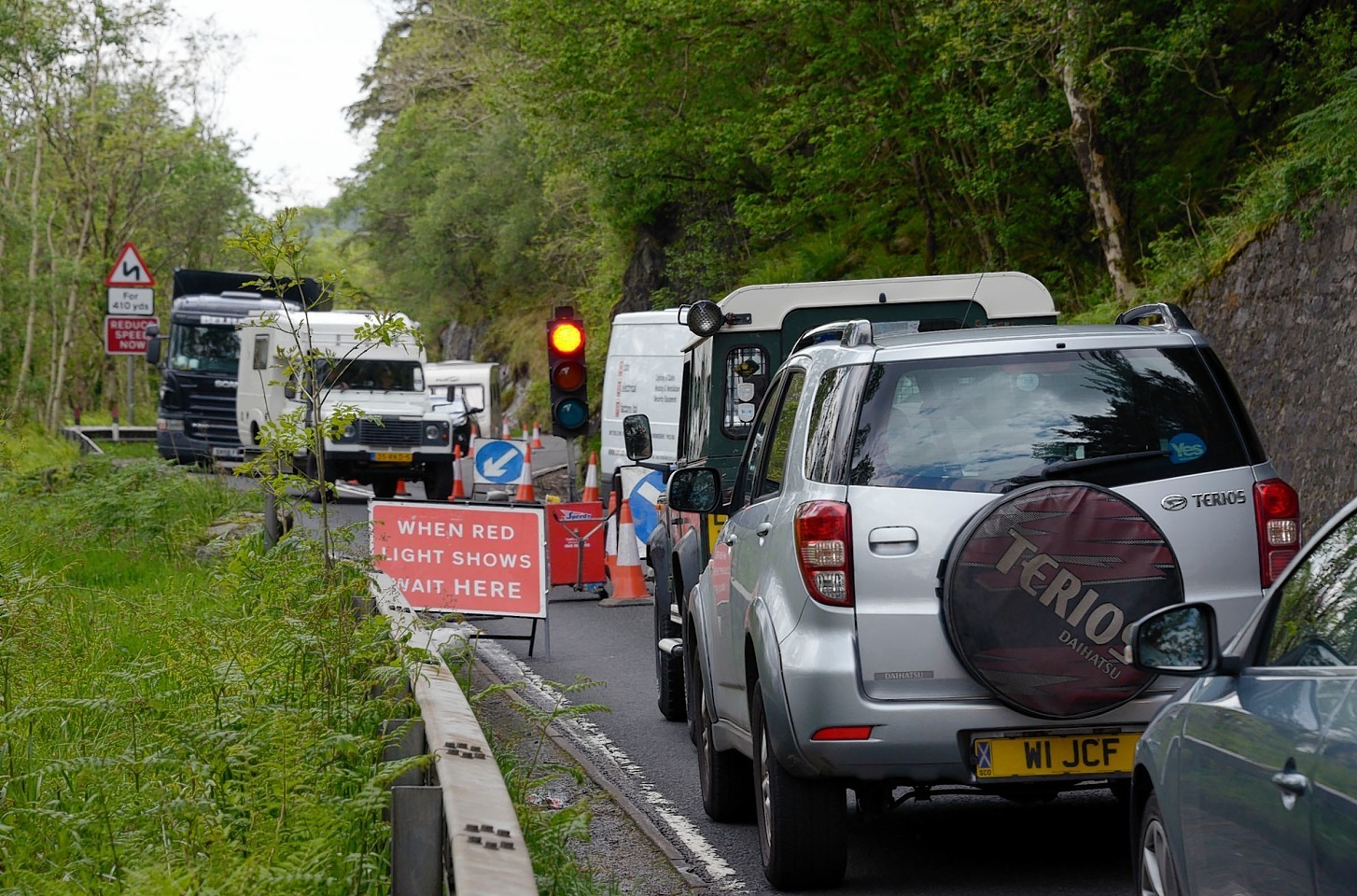 Motorists face further delays on one of the main trunk roads through the Highlands with the start of six weeks of tree felling, involving road closures of up to 20 minutes.
Forestry Commission Scotland started work today on some of the biggest trees they have felled so far along the A82 Inverness to Glasgow road.
The agency has promised to keep delays caused by the harvesting operation at Glen Righ, between Fort William and Corran, to a minimum.
However, hold ups are inevitable, particularly at a time when there are a large number of tourists in the Lochaber area.
Councillor Thomas MacLennan, who is leader of the Lochaber Area Committee, said he feared it could affect the local economy.
He said: "I realise this harvesting work needs to be done, but does it really need to be done at this particular point in the tourist season when we are going into the busiest time of the year?
"The cumulative effect of all the road works and hold ups we have on the A82 are bound to have a knock on effect.
"They certainly don't encourage anyone to come back here next year or the year after."
A spokesman for Forestry Commission Scotland today said: "This is the biggest challenge of the entire programme so far because some of the trees that we will be tackling over the next few weeks are the largest yet.
"We've spent a couple of years developing the skills and techniques though so we're confident that we are as prepared – and as ready – as we can be."
As a concession to commuters and the peak visitor season, the commission said there would be no closures between 8am-9am and traffic controls would be lifted for the mountain bike championship at Fort William next month and the Scottish and English school holidays. The work will continue in the autumn.
Traffic controls will be in place from Monday to Friday from 5am-3pm, with short periods of closure in both directions of up to 20 minutes between 5am-7am and up to 10 minutes between 9am-3pm.
Transport Scotland said the tree-felling presented "an unacceptable risk to travellers on the route below" and needed to be undertaken without endangering road users.
A spokesman for the agency pointed out that the closures had been timed to avoid peak traffic periods and other local events, which generate large volumes of traffic.