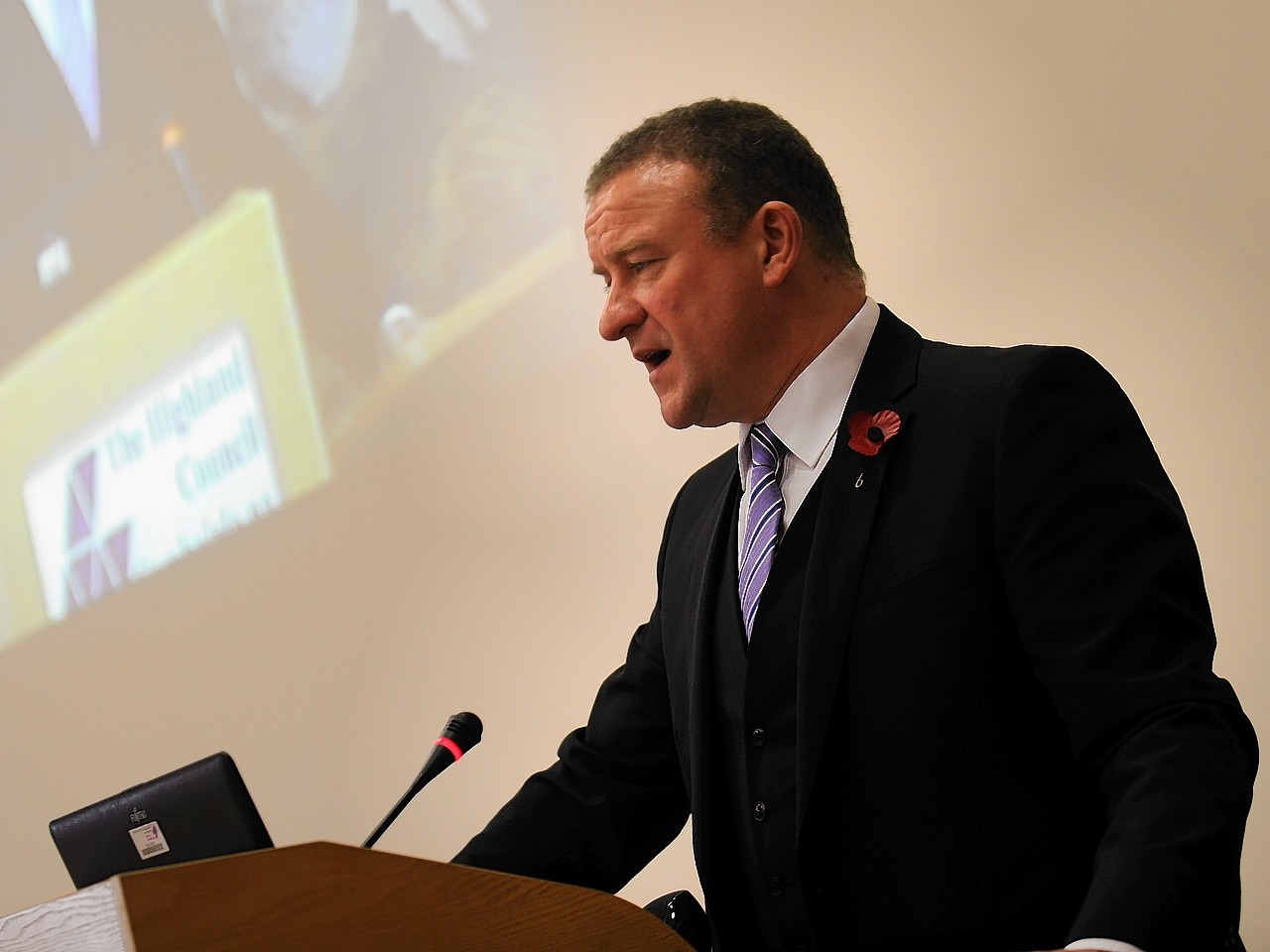 The wages and expenses bill for Highland councillors has increased by almost £20,000.
Figures released by Highland Council reveal that the total wages and expenses bill for its councillors in 2013/14 was £1,736,668.84.
The cost compared to £1,718,921.63 in 2012/13 – an increase of £17,747.21.
Council leader Drew Hendry topped the table with the highest combined salary and expenses of £48,115.35. His salary was £38,259 and his total expenses were £9,856.35, which included £4,664.25 in mileage claims and £2,119.56 for accommodation. As leader, Mr Hendry is one of the busiest councillors travelling the longest distances for meetings.
Mr Hendry said: "We have made more use of area committees, which we have introduced over the last couple of years.
"Because we have reduced the need for the central committees, that stops everybody having to come in to Inverness so much.
"Inflation has to be taken account of, but we are also in a transition period with the new set up of the council.
"Sometimes when you are going to save money in the long term, costs go up in the short term.
"I hope expenses don't become an increasing part of the council's budget, but I do think that the 80 Highland councillors are very responsible and very good value for the overall cost."
The highest expenses claimant was councillor Linda Munro, who represents North, West and Central Sutherland. She is Champions co-ordinator and Children's Champion and earned a salary of £20,162.04.
Her total expenses claim was £14,594.29, which included £9,149 for mileage, £4,107.63 for accommodation, £800.61 for meals, and £536.65 for telephone costs.
Ms Munro lives in Kinbrace, Sutherland, and represents one of the largest, most remote wards in the Highland Council area.
She said: "It is due to the geography of Highland. I have a very big ward and I also hold a pan Highland role as Children's Champion of the council. It has been a highly productive year and I had lots of travel.
"I am very mindful of the expenses but due to where I am and the job that I do, that is what it takes."
For the fourth year running, Alasdair Christie, Inverness-side, made no claims.
Councillor Kenneth MacLeod, of the Inverness Millburn ward, claimed only £138.40 in telephone expenses on top of his basic £16,395.96 salary. He made no other claims for food or mileage costs.