 A prisoner accused of smuggling drugs into prison suggested to police he obtained the narcotics after he was arrested by police in Fort William, a court has heard.
But the detective leading the inquiry said he did not question Antonio Sabiu, 57, about this claim or make further inquiries about who arrested him when Sabiu made the statement at the end of a 43 minute interview.
Detective Constable Murdo Macdonald, who was leading the investigation, said he did not appreciate the significance of the remark at the time.
Constable Macdonald said when Sabiu was asked about where got the drugs, who he was carrying them for and if he was in fear of someone, Sabiu told him: "All I can say is when I was arrested, I had nothing on me."
Detective Sergeant Richard Baird had arrested Sabiu on another matter and this led to him being taken on remand from Fort William Police Station to Inverness Prison.
Sabiu denies that on February 20, 2012 he was concerned in the supply of cocaine in Inverness Prison and other places in the Highlands.
He has lodged a special defence of incrimination, naming Sgt Baird as the officer who supplied the drugs to him.
Continuing his evidence Constable Macdonald, who was leading the inquiry into the alleged prison drug smuggling, denied a suggestion by defence solicitor advocate Gerry Sweeney that he "shut down the interview abruptly" because he was afraid of the answer he might get.
The detective said Sabiu had refused to answer his questions, often claiming for "reasons of personal safety".
He said he didn't appreciate the significance of Sabiu's final remark. He told the jury: "I took what he said as a denial that he had the drugs."
However he agreed with Mr Sweeney it indicated that Sabiu came into possession of the drugs after he was arrested.
Constable Macdonald said: "I agree now that it was a significant piece of information.
"I didn't appreciate the significance of that comment, otherwise I would have found out who arrested him and who else had access to him after he was arrested.
"The assumption would have been that he received the drugs after being taken into custody."
The detective explained that after his arrest, Sabiu was held in a police cell at Fort William Police Station, under observation and monitored constantly with visits by anyone recorded either on computer or a logbook.
The trial continues.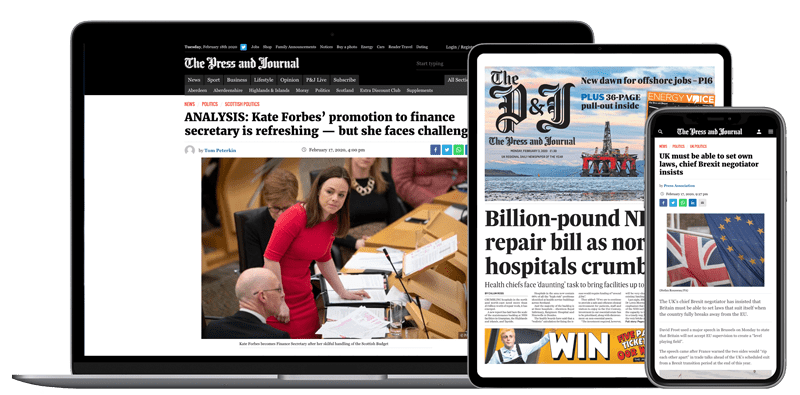 Help support quality local journalism … become a digital subscriber to The Press and Journal
For as little as £5.99 a month you can access all of our content, including Premium articles.
Subscribe