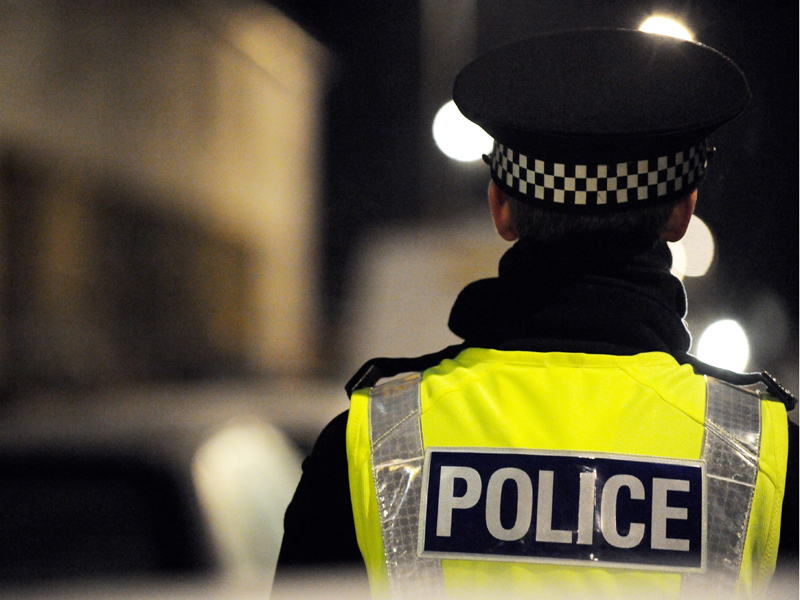 An Easter Ross community is in shock after a woman was allegedly shot in the forehead with an air rifle on Saturday morning.
The woman, named locally as Mary Johnson, is said to be recovering after suffering a gunshot wound to her forehead following the incident in Parkland Place in Balintore in the early hours of Saturday morning.
Another woman is being held in police custody in connection with the incident.
Police in Alness and Tain are continuing to investigate the incident which happened at around 4am on Saturday, July 5.
Neighbours have reported that the woman was involved in argument over the shooting of seagulls in the area with an air powered weapon by another female resident of the tight-knit street.
Witnesses said that Ms Johnson had remonstrated with the alleged shooter over the seagulls at the back door of her home in the Balintore housing estate where she has lived for nearly 20 years
A neighbour who saw the incident said: "I am shocked by it all, I haven't been able to get that picture out of my head since it happened.
"The girl had been shooting at seagulls and there's been some row about that in the past because Mary likes to feed the birds.
"There had been an argument about it all and she had pointed the gun straight at Mary and just pulled the trigger and shot her in the forehead.
"I think she said something like 'Would you like me to kill you to?'
"She's lucky not to be dead.
"I've been neighbours with Mary for 19 years and I've never seen anything like this, she just keeps herself to herself.
"She's a good neighbour.
"I've barely slept since for thinking about it. It's all so stressful."
Police attended the scene and went door to door for several hours on Saturday morning after the alleged incident.
Another neighbour said: "The police were here in the square pretty much all day after it happened.
"I saw them knocking on doors and also going through a couple of bins.
"There had been some shouting about the seagulls and then it seems to have happened.
"There's not that big a problem with the seagulls here so I don't really know why somebody would decide they needed to shoot at them.
"It's a bit shocking. You don't expect something like that."
Residents in the Ross-shire harbour town took to social media after the incident.
Balintore resident Rachel Slater said "Can't believe I got told a woman got shot in the face last night in Balti, someone apparently out shooting seagulls and then argued with her, and just shot her in the face."
Another resident, Pat Ramage said: "Oh my word what is it coming to?
"Balintore was such a lovely and still is place to live. That's just hellish."
In a statement the police said: "Police in Alness and Tain are currently making enquiries into an incident in Balintore involving an air weapon which occurred during the early hours of Saturday July 5.
"No further details are being released at this time but if any persons have any information they are asked to contact Police Scotland on 101 or Crimestoppers on 0800 555 111."
A spokesman later confirmed that a woman had been arrested in connection with the incident and will appear in court at a later date.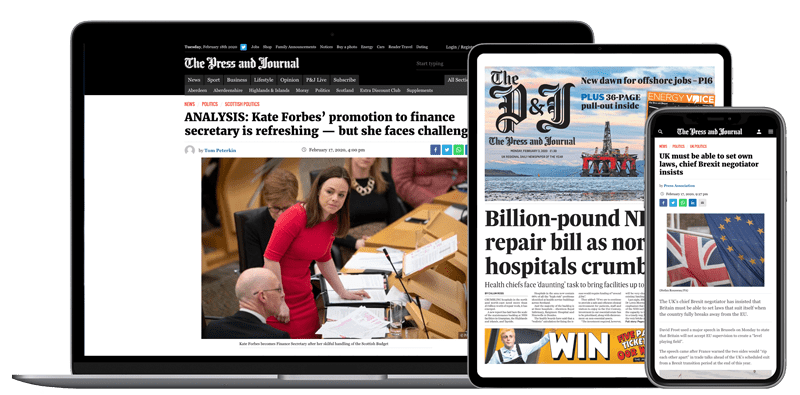 Help support quality local journalism … become a digital subscriber to The Press and Journal
For as little as £5.99 a month you can access all of our content, including Premium articles.
Subscribe