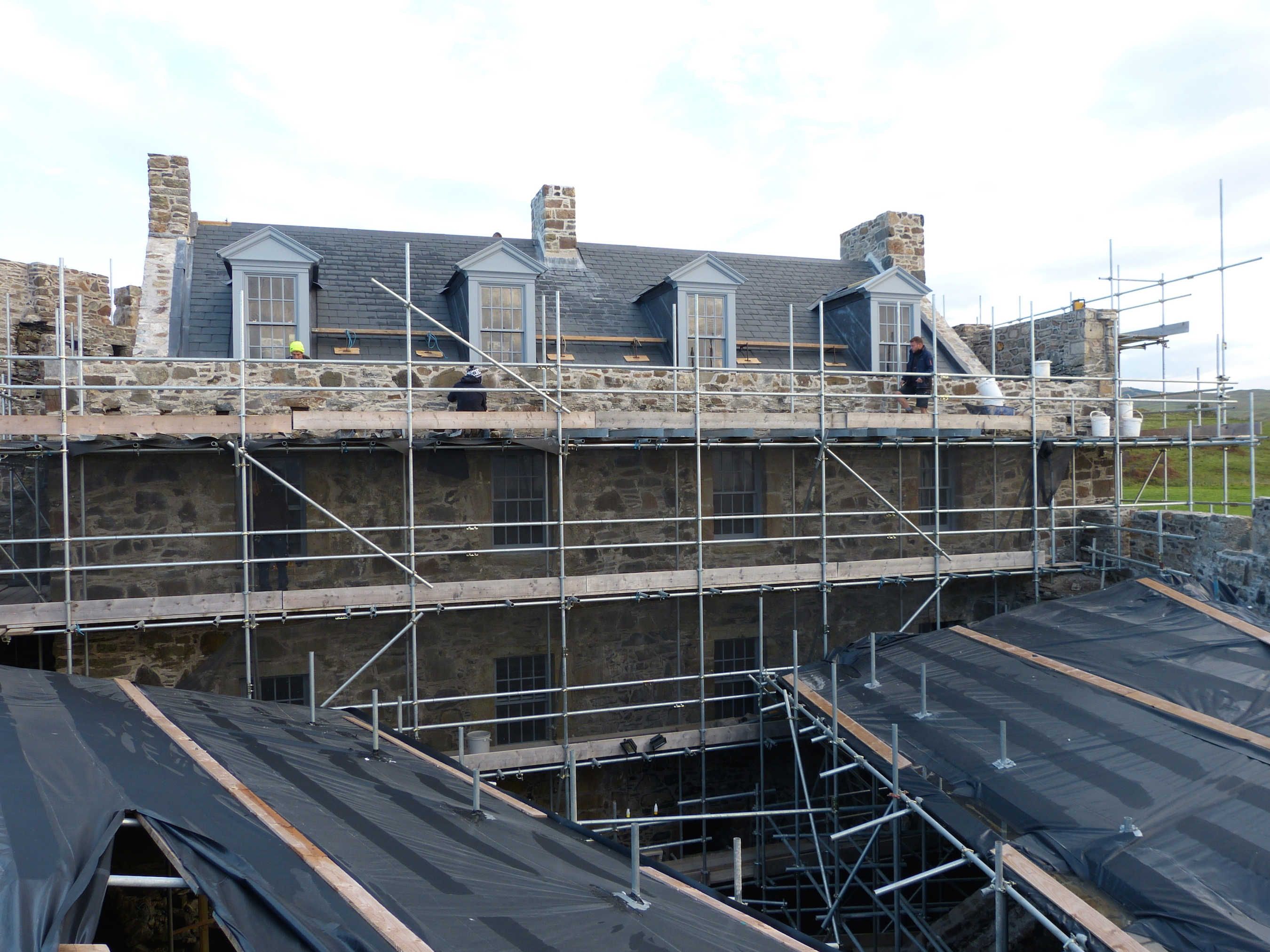 Tradesman restoring an historic Highland landmark are racing against time – and the weather – to complete the external work before the winter storms arrive.
It is hoped that Mingary Castle, which is being turned into a holiday retreat for the rich and famous, will be ready to start receiving guests in the first half of next year.
The property, which stands on the most westerly point of the British mainland, has lain unoccupied for more than 150 years.
Owner Donald Houston, of Ardnamurchan Estate, won permission for the Mingary Preservation Trust to turn the Seat of Clan MacIain into a residential property.
Local historian Jon Haylett said work on the £2.3million project was progressing well and the building's north range had been "transformed".
He said: "The vast majority of the slates are on and the main work at the moment seems to be on completing the lead work along the bay window and roof ridges.
"The slates have already had their first trial by Ardnamurchan weather.
"We had a full and prolonged gale, with winds gusting over force 10 from the southeast, which is straight into the face of the building, and some 41mm (just over an inch and a half) of rain in 24 hours, but no damage occurred."
Mr Haylett added that the stonework on the east range was now complete, meaning it was ready for the roof to go on and the windows and doors to be installed.
He said: "The west range is a much bigger and more complex job as it has three storeys, was almost completely destroyed and has existing walls to tie into the new.
"There's a real sense of drive on site. Everyone knows that the fine weather won't last and that it's essential to get the exterior work completed before the next round of rain and gales and before we plunge into winter proper.
"It is now a race against the weather."
Historically important archaeological finds at the site have included ancient graffiti, canon ball fragments, the leather heel of a shoe, secret passages and a small chapel which was sealed up about 500 years ago.
Mr Houston said turning the building into a holiday let was the best way to make it self-financing and prevent it falling back into a state of disrepair.
The trust has received donations of just over £251,000 towards its target of almost £2,365,000.
Anyone wishing to support the project can do so at www.mingarycastletrust.co.uk.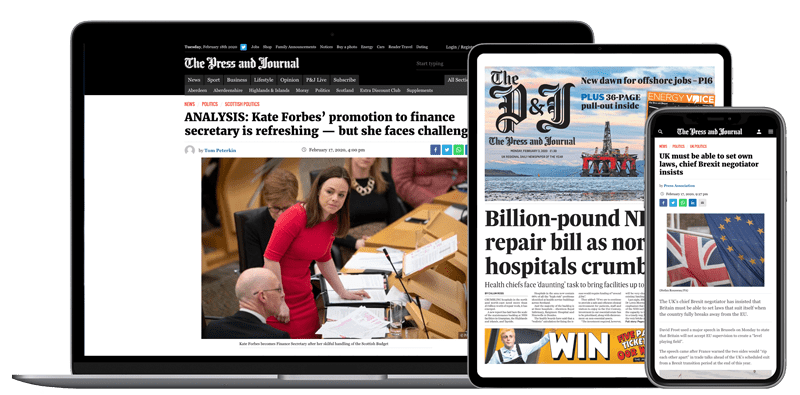 Help support quality local journalism … become a digital subscriber to The Press and Journal
For as little as £5.99 a month you can access all of our content, including Premium articles.
Subscribe