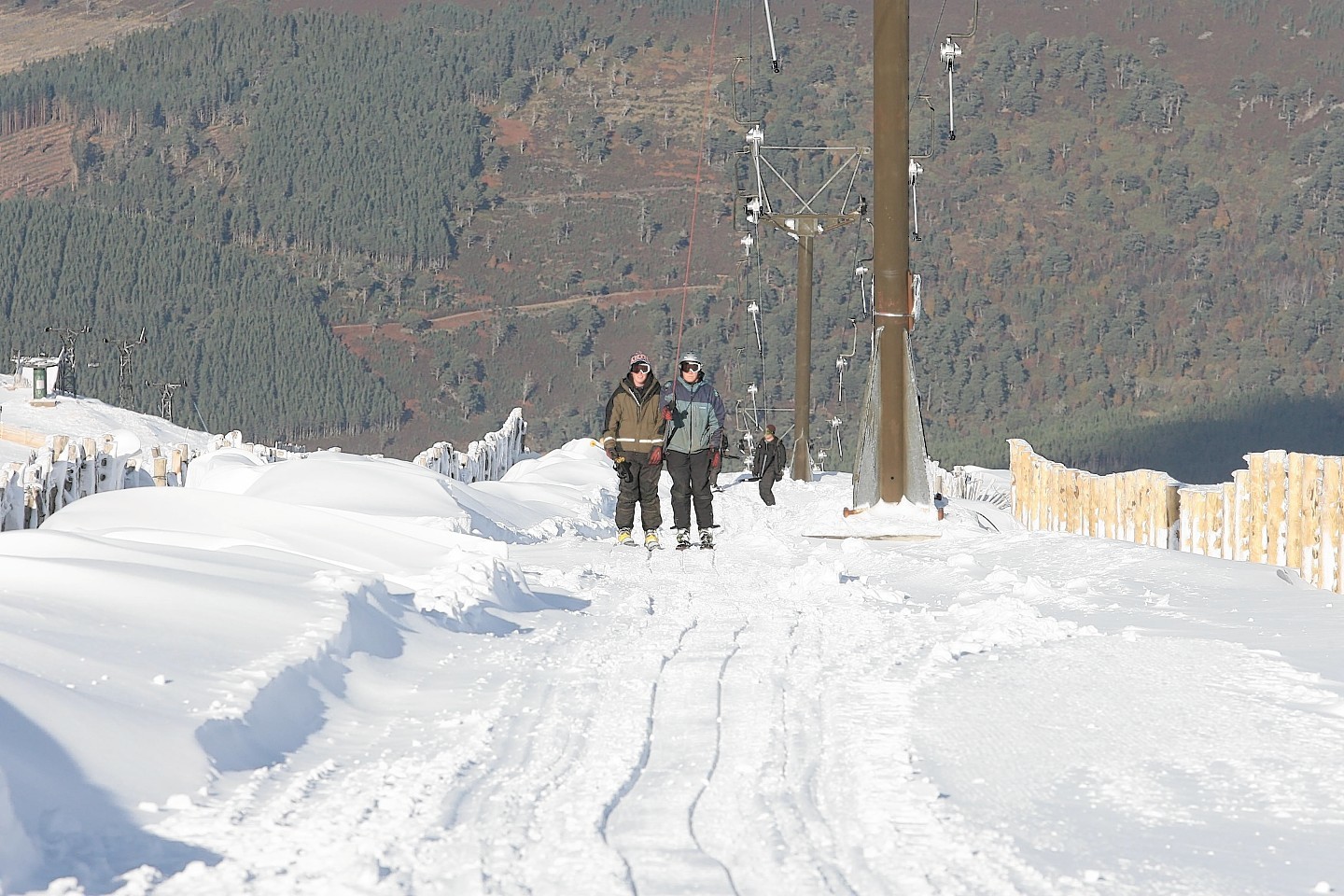 Ski resorts in the north are hoping for an early start to the winter sports season after snow fell on some peaks yesterday.
There was a dusting of snow on the summit at Nevis Range, near Fort William, in Lochaber, and CairnGorm Mountain in Aviemore and Glencoe Mountain Resort was expecting the snow to start falling overnight.
More is forecast for hills above about 2,500ft today and tomorrow, early on Thursday and on Friday.
Glencoe managing director, Andy Meldrum, said: "We're expecting a few days of snow showers, which is nice to see at this time of year when we're gearing up for winter.
"We're hoping it will mean an early start to the skiing season."
He added that winter sports at the resort used to start in January, but they have started in December in four out of the past five years.
Mark Jordan, who is office manager at Nevis Range, said: "It's been quite mild and wet so it's good to see snow forecast."
He added that the season usually started at the end of December, but said they would open for ski-ing at weekends if there was enough snow earlier than that.
A spokeswoman for CairnGorm Mountain said: "There was a tiny flurry today and we're expecting more this week.
"Early snowfall is always good for getting people excited ready for the season."
She added that they normally started ski-ing in mid-December, but would open as soon as there was enough snow.
And a spokeswoman for Glenshee Ski Centre in Aberdeenshire said they were pleased that snow was forecast for this week.