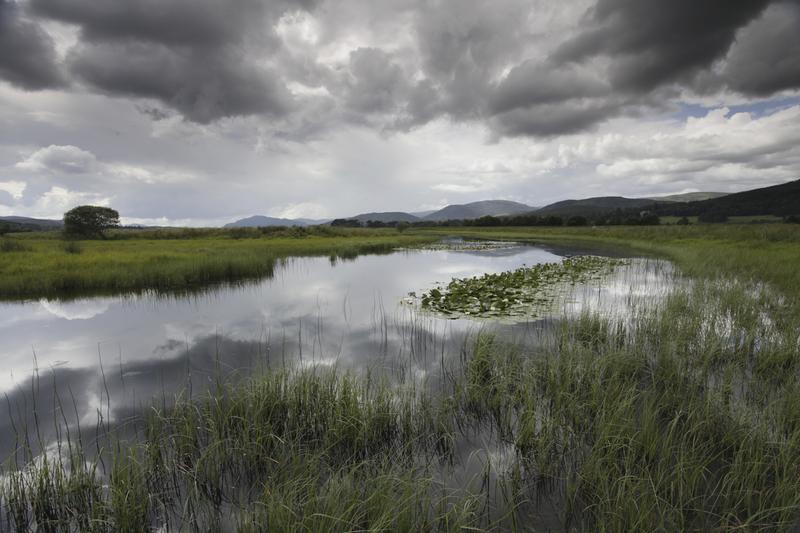 A national conservation charity is inviting members of the Badenoch and Strathspey community to discuss future options for water management on a local nature reserve.
Land use in the RSPB's Insh Marshes reserve at Kingussie will be explored in a "drop-in" session from 4pm-8pm on Monday, November 24 at the town's Iona Gallery.
The consultation will provide useful feedback as the RSPB prepares to commission a study on the area.
Insh Marshes plays a vital role in managing floods by acting as a giant sponge, collecting about 1.6 square miles worth of water which is slowly released back into the rivers.
Karen Birkby, RSPB site manager, said that climate change projections and the impact of recent weather events in the area have prompted fresh discussions on how to take action.
She added: "We would like to see as many people as possible at the event. We are particularly keen to discuss issues such as water management with local land management and community interests to ensure that the study covers all the appropriate areas and answers the relevant questions."
Mrs Birkby pointed to the growing influence of climate change and the impact that recent weather events has had on the area.
She added: "There are changes happening beyond our control, especially climate change. The RSPB is planning for the future, so we can adapt, and continue to be an asset to the local area. With climate change projections it looks like change will accelerate if anything. As wetlands are defined by water and water is a hugely powerful thing, we have to be very careful how we manage it."