 An abandoned water treatment works in Aviemore could be transformed into a new leisure complex.
Ambitious plans have been lodged to create a mini golf course at the former industrial site off Dalfaber Road in the town.
A former water treatment tank could be infilled and turned into a shallow boating pond for "bumper boats" – or water based dodgems.
The plan is the brainchild of landowner John Smith, a consultant town planner from Langbank in Renfrewshire.
The leisure idea has been developed after initial plans to develop the site for housing were scrapped due to a flood risk from the nearby River Spey.
Mr Smith said he felt that, if granted permission, the developed site could fill a gap in the leisure market in Aviemore.
He said: "I've been a frequent visitor to the area with my family and the children and I think there's a need for something for families to do in the town itself.
"There's plenty outside of the town, but that all needs people to drive and park. I think we can provide an attractive outdoor space for families inside the town, and within easy walking distance of the town centre."
Mr Smith's plans include developing a mini golf course within the former industrial works, as well as a cafeteria.
The development is next to an area proposed for a countryside park as part of the An Camas Mor new town project.
Speaking yesterday, Mr Smith said he was keen to "open a dialogue" about tying his plans in with the future development of An Camas Mor
One of the challenges of the site is dealing with potential contamination due to the site's industrial past.
Among the potential attractions could make use of the remaining large water tank.
Mr Smith said: "It's a huge metal tank and it would be a ridiculous task to try and move it.
"It's about five metres deep so the idea is that we could infill it to just a few inches and then use it for bumper boats, which are inflatable and just like dodgems on the water."
The planning application has been referred to the Cairngorm National Park Authority from Highland Council.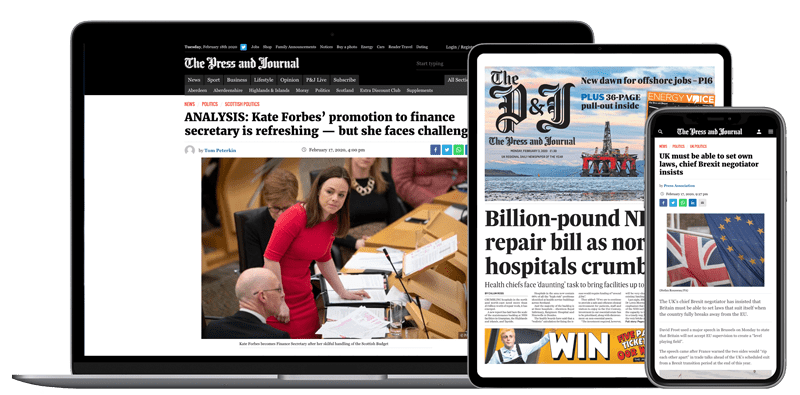 Help support quality local journalism … become a digital subscriber to The Press and Journal
For as little as £5.99 a month you can access all of our content, including Premium articles.
Subscribe