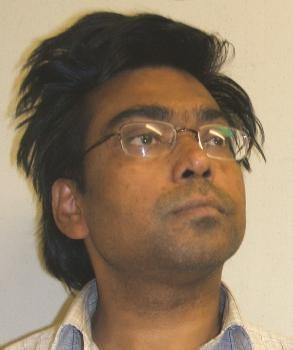 A HIGHLAND businessman who treated four workers as modern day slaves has been jailed for three years.
Greedy Shamsul Arefin was found guilty of human trafficking when he was the owner of the Stewart Hotel near Appin.
The 47-year-old lured the men from Bangladesh to Scotland with the promise of a new life and good wages.
But instead they found themselves enduring a miserable existence of abuse and exploitation.
During Arefin's five-week trial Fort William Sheriff Court heard he recruited his victims from his native Bangladesh by offering them jobs as chefs at his hotel.
The men, who were earning low wage in the home country, were promised employment and a salary which they saw as an opportunity to improve their lives.
To get their jobs, they scrimped and saved to pay Arefin substantial sums of money, which he was a "deposit" to be returned if they remained in his employment for five years.
The four men sold family valuables, took loans and used their savings to raise the cash to start their new life in Scotland.
But when they arrived at the Stewart Hotel their salary was slashed to a fraction of the contracted amount, they were forced to work long hours and the men found that their duties extended beyond the kitchen.
Arefin told them to paint the building, clean rooms and cut and move logs in the grounds in freezing winter temperatures.
He threatened to sack them when they complained and refused to return the money they had paid him.
Their meagre salaries left the workers struggling to clear the debts they had run up to pay Arefin.
One victim told the court money lenders in Bangladesh had threatened to remove one of his kidneys to sell for cash.
During the trial the men said they had been left emotionally scarred, and were still struggling with the burden of debt and separated from their families in Bangladesh.
The crimes came to light following a lengthy investigation by the UK Border Agency and the then-Northern Constabulary.
Kath Harper, the Crown's national lead prosecutor for human trafficking, said: "Arefin's greed had life-changing implications not just for his victims, but for their families and others who supported them.
"Human trafficking can come in many forms and as prosecutors we are committed to doing all we can do eradicate it from Scotland.
"I would urge anybody who thinks they may have any information relating to human trafficking to report it to the police."
Arefin was found guilty of breaches of sections of the Asylum and Immigration Act 2004 between 2008 and 2010.
Kevin Hyland the UK's first independent anti-slavery commissioner, praised police and Scotland's prosecution service for their tenacity in bringing the "perpetrator of this abhorrent crime to justice".
He added: "The victims of these particular crimes endured exploitation and abuse many thought was a distant memory of the past.
"This is a clear case of modern day slavery and I commend the bravery of the four men who gave evidence at the trial. I hope that receiving justice in the courts assists in their journey of recovery.
"I will be working with all those involved in the fight against slavery in Scotland and would encourage anyone who is the victim of this crime to come forward and not to suffer in silence."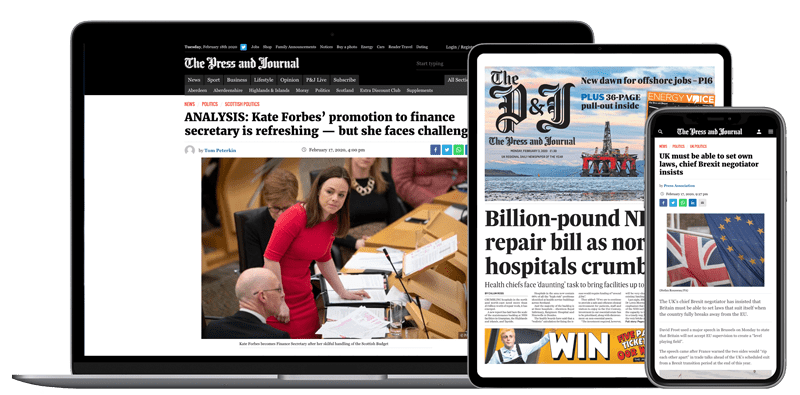 Help support quality local journalism … become a digital subscriber to The Press and Journal
For as little as £5.99 a month you can access all of our content, including Premium articles.
Subscribe