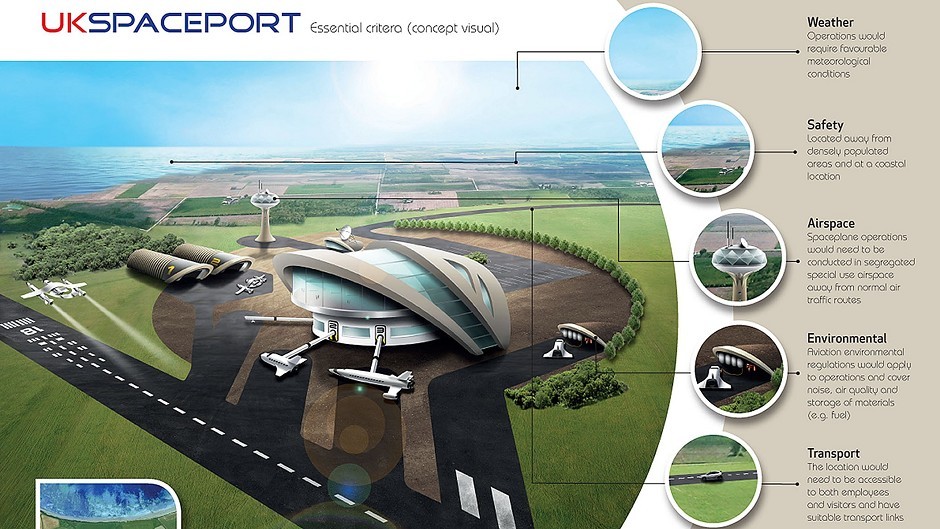 A Scottish council is boldly going into a formal partnership to develop the UK's first spaceport that promises a massive boost of up to 5,000 jobs.
Argyll and Bute Council has linked with Machrihanish Airbase Community Company (MACC) to promote the former Nato base at Machrihanish, Kintyre as a commercial base for flights into space.
The newly formed consortium will be led by MACC subsidiary company, Discover Space UK, which was launched earlier this year.
Council leader Dick Walsh said: "MACC remains one of five permanent sites being considered by the UK Government. We are delighted to be a part of the Discover Space UK consortium and look forward to taking full advantage of this opportunity.
"As the only shortlisted site to exceed the criteria for runway length and located away from densely populated areas, Machrihanish has a strong case."
Creation of a spaceport at Machrihanish would deliver huge development opportunities across the whole of Argyll and Bute.
Councillor Walsh added: "With potential for up to 5,000 jobs and multibillion-pound investment in vital infrastructure, this could be truly transformational for the area."
Discover Space UK officially launched its bid in May with an out-of-this-world video campaign, showcasing the site and attractions of the local area with the help of one or two "alien" visitors.
Chairman of MACC and Discover Space UK Director, Tom Millar said: "The launch campaign really put Discover Space UK on the map and positioned Machrihanish as a serious contender in this process. Now we are ready to push ahead and are delighted to be working in partnership with Argyll and Bute Council."
Accompanying Mr Walsh was Highlands and Islands MSP, David Stewart, who was interested to learn more about the spaceport bid.
He said: "I wish the Discover Space UK consortium the best of luck going forward and as deputy convener of the Aviation Committee, I will do everything I can to support the bid."
The other four permanent sites being considered to host an operational Spaceport by 2018 are Glasgow Prestwick and Stornoway in Scotland; Newquay in England and Llanbedr in Wales.
The government plans to use the successful site as a base for tourist flights as well as satellite launches.