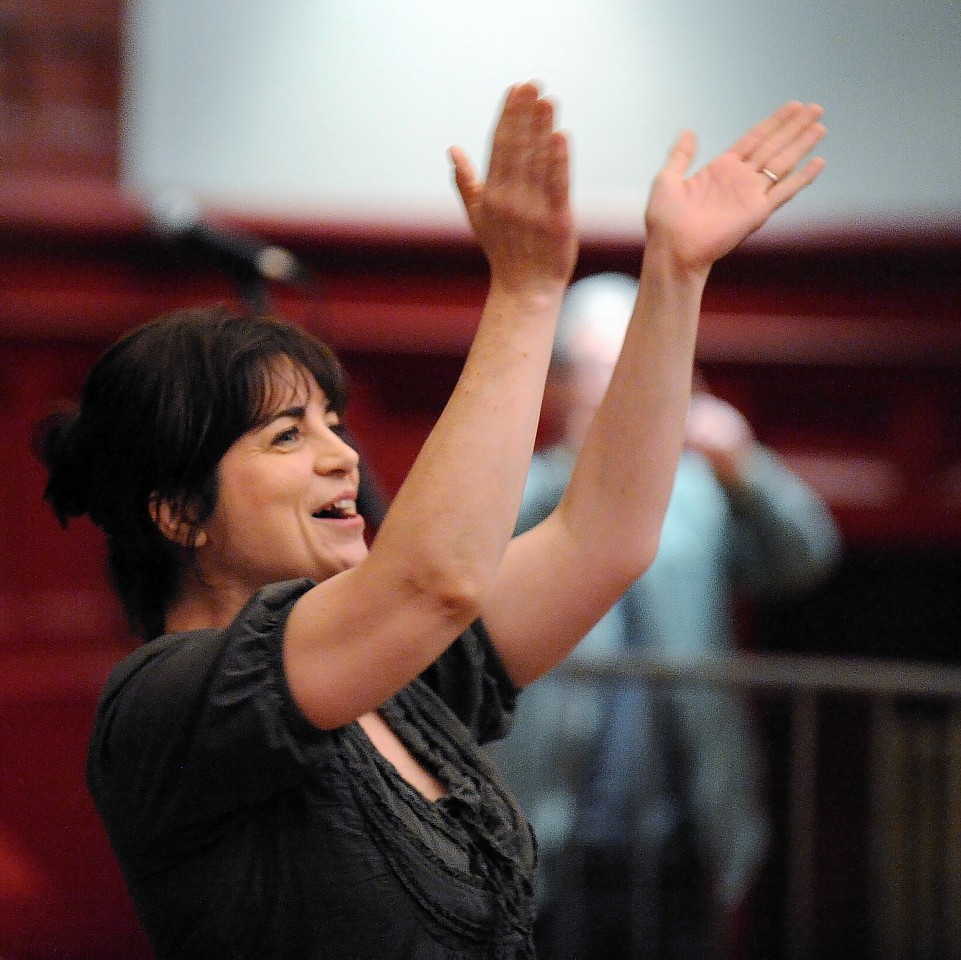 A star Scottish musician and broadcaster was nearly seven times the drink-drive limit when she was found slumped across the steering wheel of her car on a Highland road.
Gaelic singer Mary Ann Kennedy was "incoherent" when her vehicle was discovered blocking a single-track road.
The double Mod gold medallist and conductor of Inverness Gaelic Choir claimed it was the first time she had driven since being banned for two years for a similar offence a decade ago.
On that occasion an open bottle of wine was found in the car beside her.
The 47-year-old sat in the dock at Fort William Sheriff Court with her head bowed as fiscal Michelle Molley detailed her latest drink-drive shame.
Sheriff Richard Davidson said he had considered jailing her.
Instead, he banned Kennedy from driving for four years and fined her £1,300.
The fiscal said that on August 27 a man driving on the narrow A861 Corran Ferry-Kinlocheil road saw the occupants of an approaching car waving at him to stop.
They told him they had to take evasive action to avoid another car a few minutes earlier and warned him to be careful.
He continued his journey and discovered Kennedy's car partially blocking the road.
The fiscal said: "He found the driver slumped over the steering wheel and incoherent.
"Police and paramedics arrived. The police officer found her smelling of alcohol, with speech slurred and obviously heavily intoxicated. She was also unsteady on her feet."
Kennedy was taken to Fort William police station where a breath test recorded a figure of 148 micrograms of alcohol per 100 millilitres of breath. The new legal maximum is 22mcg.
The car belonged to her husband, Nick Turner, and she was not insured to drive it.
Kennedy was kept in custody over night admitted the drink-driving and insurance charges in court the next day.
Sentence was deferred until yesterday.
The fiscal added that in 2005 Kennedy admitted a similar offence on the A82 Inverness-Glasgow road in Glencoe when she was more than four times the then-higher limit of 35mcg.
She was banned from driving for two years and fined £550.
Kennedy's agent, solicitor Clare Russell, said her client worked hard all over the UK as a self-employed musician, producer, presenter and broadcaster.
She said Kennedy, who was charged under her married name Turner, took her husband's car to drive the 100 miles to Inverness on business.
But on the return journey she received several stressful phone calls. She stopped for a carry out in Fort William to drink at home.
However, only a mile short of her home at the Watercolours Music Studio at Ardgour, she stopped and drank the alcohol.
The lawyer added: "She normally uses public transport. This was the first time she had driven since her previous conviction 10 years ago.
"Immediately after this latest car incident she went to her GP and is in contact with the community psychiatric nurse.
"She has a good work ethic and is well known in the Gaelic music community. She uses alcohol as a crutch, but does not drink all the time."
Sheriff Davidson said: "I am at a loss to understand the account I have just heard. That it should happen on the first day you have driven in 10 years I find highly unlikely.
"You ended up virtually seven times the legal alcohol limit and were a danger to yourself and other motorists.
"It would have been bad enough for a first offence but this is your second similar one. The high reading made me consider a custodial sentence might be an appropriate one."
Outside court Kennedy smiled ruefully and said: "I would rather say nothing."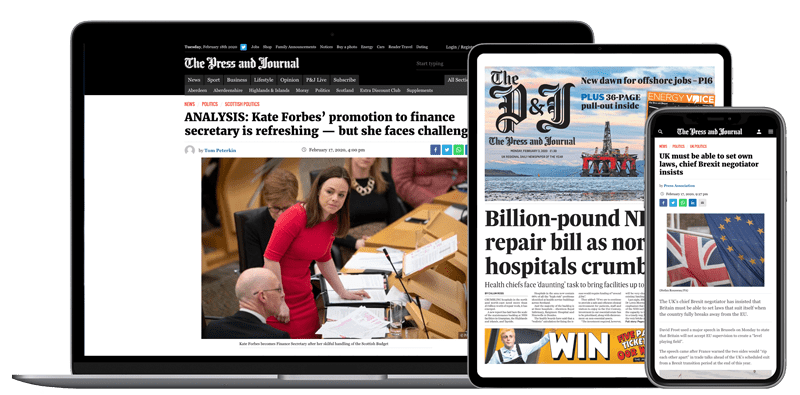 Help support quality local journalism … become a digital subscriber to The Press and Journal
For as little as £5.99 a month you can access all of our content, including Premium articles.
Subscribe