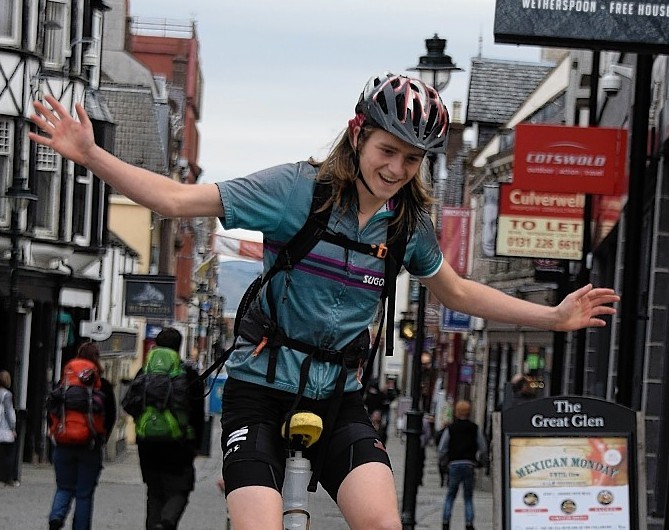 A teenage schoolboy has completed the 96-mile long West Highland Way on a unicycle.
Harris Williams, a pupil at The Gordon Schools in Huntly, is believed to be the first person ever to complete the route on a single wheel.
The 17-year-old took on the challenge to raise funds for Networks of Wellbeing, a local mental health charity in Huntly.
He arrived at the end of the Way in Fort William yesterday after setting of from Milngavie on Friday. The journey took him three days and three hours to finish.
He said: "Our sixth year enterprise group do lots of fundraising activities for many different charities. I ride a unicycle so it was the first idea that popped into my head.
"I've walked it before and even that was a challenge.
"With one wheel and no gears it certainly was a challenge. I'm glad to be at my gran's house in Fort William now eating a cheese toastie. It was tiring."
The ground along some sections of the Way is quite rough, particularly to the north of Loch Lomond, so he did have to carry his unicycle over some short stretches.
He added: "I had a few trips, there are a few scars on the knees. I think I will take a break before I go back out on it."
Harris started riding a unicycle about four years ago when his skateboard broke.
He said: "I snapped my skateboard. We had a unicycle lying around so instead of getting a new skateboard I picked it up and it went from there."
He has been unable to find any record of anyone having done the West Highland Way on a unicycle before.
He said: "No-one has ever boasted about it before. But it seems as if it should have been done, people have unicycled round the world before and from the top of Scotland to the south of England."
So far he has raised £500, with more donations still to come in.
The teenager and his fellow pupils wanted to raise both awareness and money for Networks of Wellbeing because it is a local charity in Huntly and they feel that mental health is an issue that needs to be talked about more.
People who want to donate can find the Just Giving page by visiting the Facebook Page Unicycling The West Highland Way.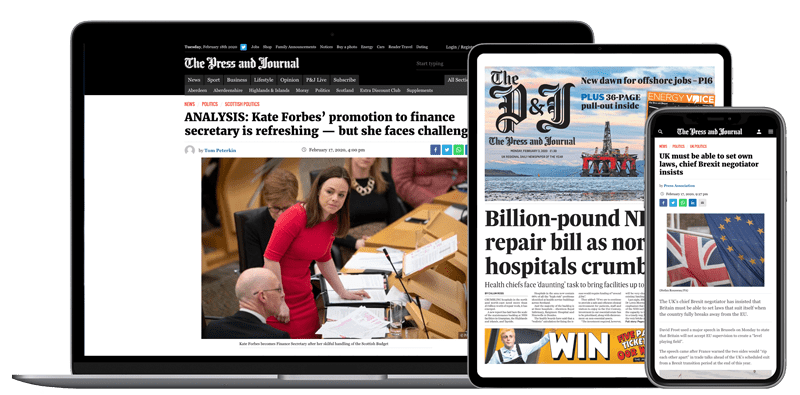 Help support quality local journalism … become a digital subscriber to The Press and Journal
For as little as £5.99 a month you can access all of our content, including Premium articles.
Subscribe