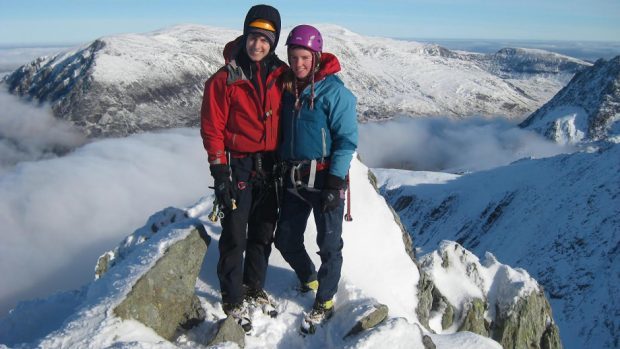 RAF Mountain Rescue Team members have joined the search on Ben Nevis for missing couple Rachel Slater and Tim Newton.
Ms Slater, 24, and Mr Newton, 27, have not been seen for more than a week after setting out to climb Britain's highest mountain.
Lochaber Mountain Rescue Team has been looking for the couple, from Bradford, when conditions have been safe enough.
High winds and the risk of avalanches have hampered the search effort.
Lochaber MRT members made a search at the weekend and again this week. A Maritime and Coastguard helicopter has also previously made sweeps of the peak.
Police Scotland said the latest searches were being focussed on areas including Coire Leas, the North East Buttress and Observation Gulley.
Other climbers and hillwalkers have been asked to alert police and Lochaber MRT to routes they have been using to help narrow the search area.