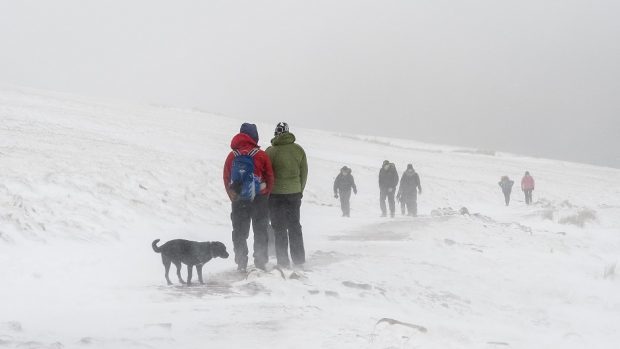 Climbers and hill walkers in Scotland have been warned not to be fooled by recent "perfect" winter conditions.
They are being urged to beware of cornices – projecting ledges of snow found above cliffs and steep slopes – amid forecasts of worsening weather for the weekend.
The Mountaineering Council of Scotland (MCofS) pointed out that last winter 18 people walked over cornices.
It is reminding those venturing into the mountains of the importance of good navigation skills to keep them safe.
Mountaineers all over Scotland were delighted by the perfect winter conditions last weekend, with clear blue skies and sunshine glinting off crisp white snowy hills.
Calm, cold weather and powder snow in the mountains during the English and Scottish half-term holidays also resulted in an extremely busy time for ski resorts.
However, forecasts for this weekend are expected to be more mixed than last weekend's ideal conditions.
MCofS safety advisor, Heather Morning, said: "The Scottish mountains are an awesome, inspiring and challenging environment which I would encourage all enthusiastic hill walkers and mountaineers to enjoy.
"But people do need to be cautious near corrie edges and avoid cornices."
She added that, in poor visibility, or in a white-out, they could be hard or even impossible to see, so navigation skills were essential to avoid them.
These include having the ability to take accurate bearings and knowing how to measure distance on a map.
Ms Morning said: "There are also simple tips that can be real lifesavers, such as attaching your compass to your jacket, so you don't lose it and having your map in a small waterproof case, so you can see the detail while protecting the map from the elements.
"Keeping your compass away from metal objects and your mobile phone is also essential as these can affect the bearing if in close proximity.
"I strongly recommend people invest in navigation skills training before venturing out in winter."
Meanwhile, police are still trying to trace experienced climbers Rachel Slater, 24, and Tim Newton, 27, who were reported missing on Monday February 15 after they failed to return from a climbing trip on Ben Nevis in Lochaber.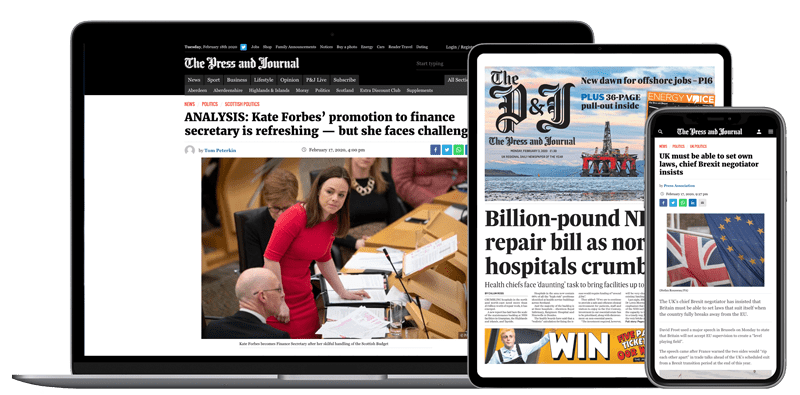 Help support quality local journalism … become a digital subscriber to The Press and Journal
For as little as £5.99 a month you can access all of our content, including Premium articles.
Subscribe