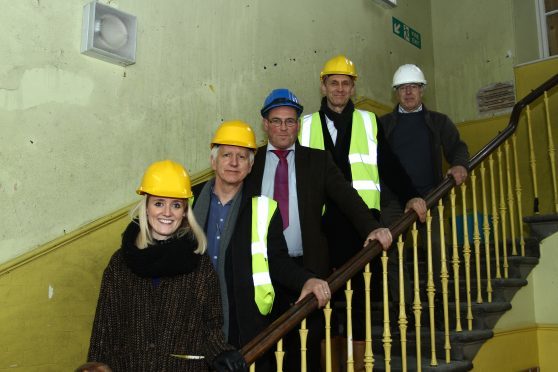 A team of award-winning architects have been appointed to bring a former school in Oban back to life as a creative cultural centre.
The Rockfield Centre – formerly Rockfield Primary School – in the town centre will celebrate local arts, culture, history and heritage.
Oban Communities Trust revealed yesterday that it had appointed Page/Park to lead the design team.
This stage in the project is being supported with funding from Highlands and Islands Enterprise (HIE) and the Architectural Heritage Fund.
Project manager Andrew Pinkerton said: "The appointment of the design team marks another important milestone in the Rockfield project.
"PagePark have an impressive track record and the trust is looking forward to developing its ideas for the building with them."
PagePark have been chosen following a process that involved assessment of written submissions from 22 design teams, followed by interviews with a shortlist of five.
The Glasgow practice, which is also leading the restoration of Mackintosh's fire damaged Glasgow School of Art, will undertake a variety of studies to explore the options for the development of the buildings and site and assess the conservation measures necessary to secure its future.
David Page said: "Page/Park Architects are delighted to be helping the Oban Communities Trust in their vision to create a new centre for community, culture, heritage and enterprise.
"This unique restoration of the building to house a collection of activities and users has the potential to create a new and dynamic destination in the town, with spaces to meet, perform, linger and encourage interesting dialogue between cultural tenants and businesses, the local community and visitors."
Gordon McNab, chairman of Oban Communities Trust, which driving the Rockfield project forward, said: "We are delighted Page/Park are on board and we and the community look forward to working with them on our vision for the future of The Rockfield Centre."
The design team assembled by Page/Park includes cost consultants Gardiner and Theobold, structural engineers David Narro Associates and services engineers Atelier 10.