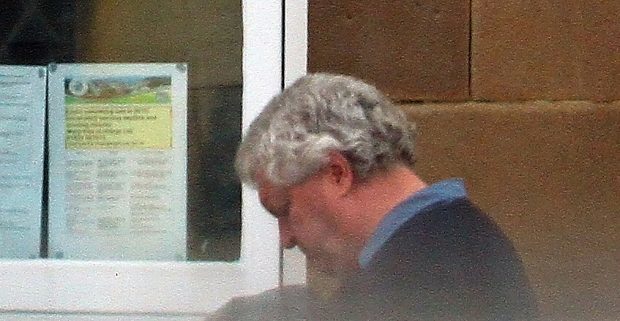 A holidaymaker aimed racist jibes at a hotel manager and punched a fellow guest after losing his temper because he was given a parking ticket.
James McKie's victim was left with a bleeding lip following the foyer fracas at the Columba in Oban.
Fifty-four-year-old McKie also repeatedly spat in the hotel at the port's harbour and later made homophobic comments to officers at the town's police station.
At Oban Sheriff Court yesterday he admitted punching James Parker in the face after he tried to intervene during his rant at staff.
He also admitted acting in an aggressive manner and repeatedly spitting in the hotel and making homophobic comments at the police station.
And he admitted behaving in a racially aggravated manner which caused or was intended to cause alarm or distress to hotel manager Vikas Gupta.
McKie, of 19 Northwood Road, Tullibody, Alloa, was on a short break with his wife at the Columba Hotel.
Things turned nasty after he got a ticket in the council car park on the North Pier on March 27.
Fiscal Eoin McGinty told the court: "At around 6.20pm staff were at the front desk.
"One member of staff was dealing with another guest when the accused approached the front reception and interrupted her.
"She asked him to hold on a moment.
"His behaviour seemed to be sparked because he had received a parking ticket.
"He is described as becoming aggressive and swearing in the vicinity of staff and other people in the foyer.
"He was asked to leave but wouldn't do so. He remained there. The witness was upset by his behaviour and went to find assistance from the manager, Mr Gupta.
"Mr Gupta attended and his colleague was crying because she was so upset by the accused's behaviour."
McKie continued to be aggressive towards Mr Gupta, using phrases such "you people", which the hotel manager took to be a reference to the fact he was Asian.
Mr Gupta informed him he would call the police and McKie asked him if he would "shake a white man's hand".
Mr Parker approached McKie and told him that as far as everyone in the foyer was concerned, he was being racist.
McKie asked Mr Parker if he "would shake a white man's hand," and Mr Parker refused.
Mr McGinty said: "At that point the accused lunged at him and grabbed his head. The accused punched him on the mouth and his mouth began to bleed."
Throughout the incident McKie spat in the hotel foyer, the court heard.
Police were called and he was arrested. When he was later being searched at Oban police station he made a homophobic comment.
Sheriff Ruth Anderson asked where McKie got the parking ticket.
Mr McGinty said: "He received a parking ticket in the council car park directly outside the hotel."
The sheriff said: "This is extraordinary behaviour for a man in his 50s with no previous convictions. It is an appalling overreaction to getting a ticket.
"Parking tickets are annoying, there is no doubt about that, but this is behaviour that would be unacceptable in any circumstances."
She told McKie: "You should be utterly ashamed of yourself. I don't know what was going on in the background here but I want to know more about all of this before I sentence you."
Sentence was deferred until May 24 for background reports.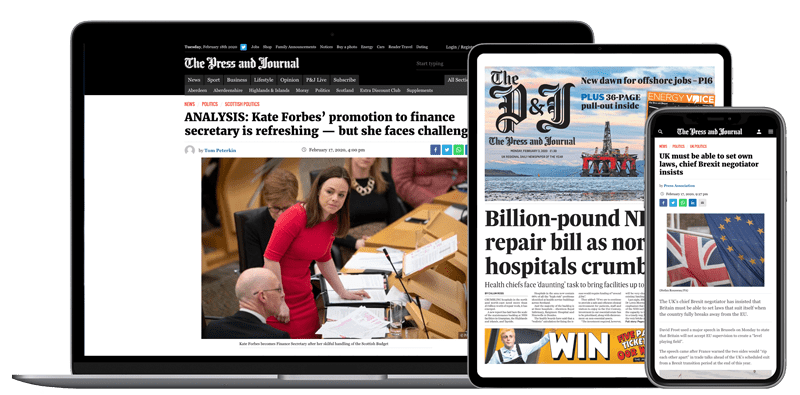 Help support quality local journalism … become a digital subscriber to The Press and Journal
For as little as £5.99 a month you can access all of our content, including Premium articles.
Subscribe