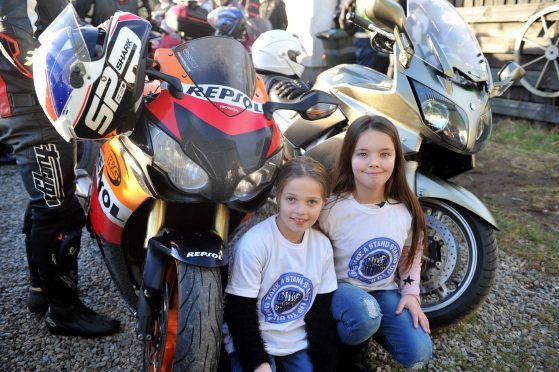 It has been a tough few years for Black Isle sisters Kerry and Skye Mason, who became a target for school bullies.
But yesterday the youngsters were given the surprise of their lives when a group of more than 50 motorcyclists roared up a friend's driveway to meet them.
UK-wide charity Bikes Against Bullies aims to raise awareness around bullying and offer support to victims and their families.
Yesterday the girls' father, Glen Mason, of Drumsmittal, said he was "speechless" at the turnout and said the group had gone "above and beyond" for his daughters.
Mr Mason had kept the plans hidden from his daughters, Kerry, 10, and eight-year-old Skye, as well as wife Emma and his mother, Gloria.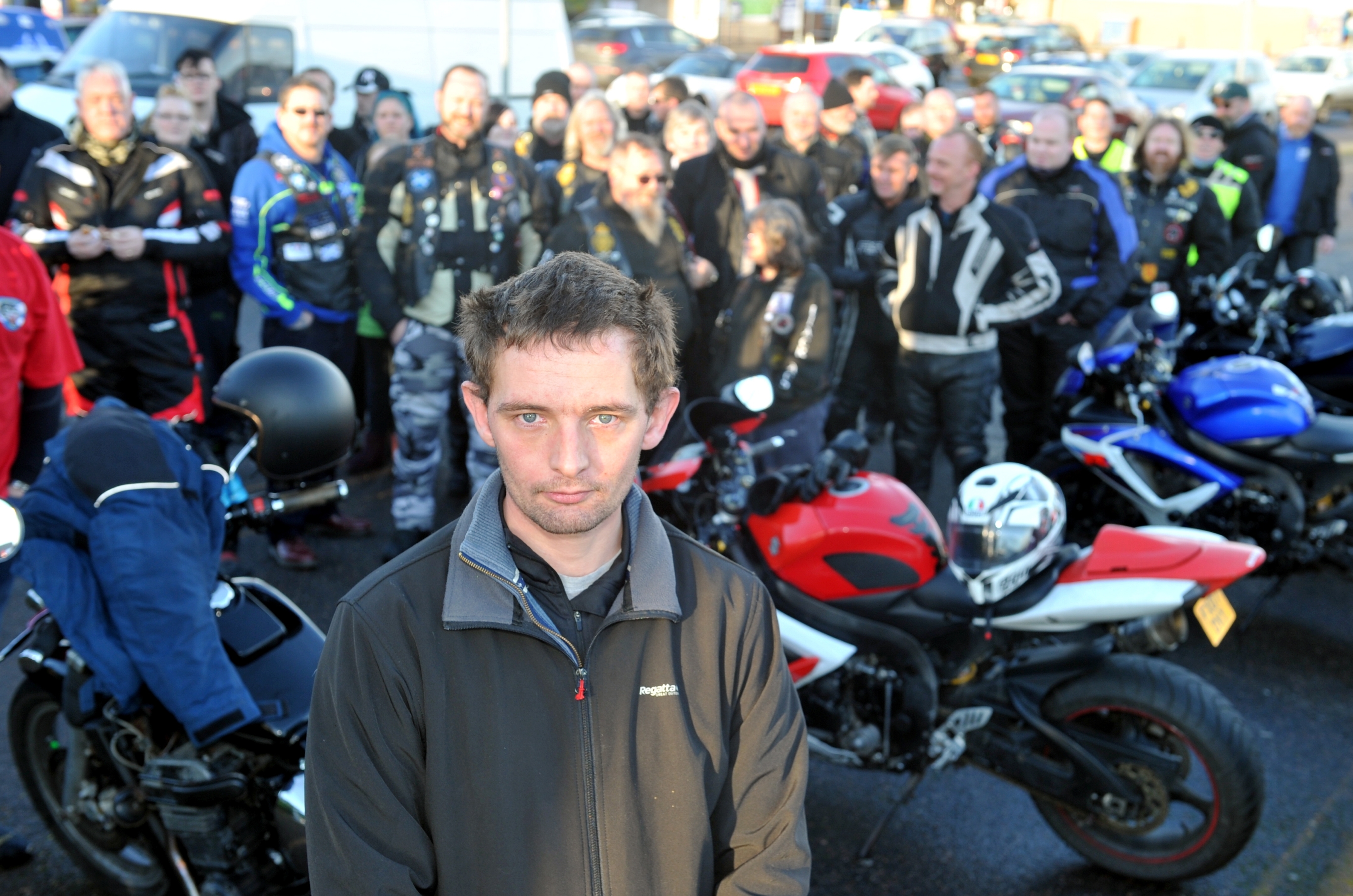 He had arranged a family visit to friend Andrew Mackay's house at Bogroy by Tore, telling them he had to go into Inverness to wash his car before meeting them later.
The ride-out started at the car park outside Wickes store in Inverness shortly after 1pm.
Mr Mason, 35, who works part time as a groundsman and an ambulance technician, said: "The charity's vice president, Colin Lawrie, gave a presentation at the house and told the girls that 'we are here to show you that we care and will help you through things'.
"The girls were very nervous at first with all of the big bikes and bikers arriving, but when they all started speaking and giving them cuddles and got to sit on their bikes and rev the engines, there were a lot more smiles on their faces."
Kerry and Skye had been bullied on and off for several years during their time at North Kessock Primary School.
Their father said that their confidence had dropped so low that his oldest daughter did not want to go back to school this week.
But, following yesterday's surprise, he added: "They are now looking forward to going to school and my eldest daughter seems more confident."
Mr Mason added that the bikers who attended the house yesterday came from as far and wide as Kyle of Lochalsh, Dornoch, Aberdeen, Edinburgh and Yorkshire.