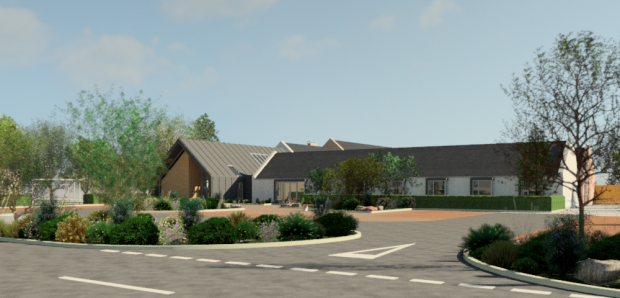 Fresh plans to build a new £4million care home in the Black Isle have been unveiled to local residents.
Parklands said its revised proposals for a 40-bed care home in Fortrose represented its "last throw of the dice".
Last year, previous plans for the site at Ness Road were thrown out by local authority officials on the grounds that it contravened policies protecting the green belt between Fortrose and Rosemarkie.
Council planners also identified seven other possible sites – all scheduled for development – for a care home in the Black Isle.
But Parklands insists Ness Road is the "only appropriate location" for the home, which would employ the equivalent of 50 full time staff and inject £1million into the local economy.
The company has produced a "completely new" and "repositioned" design for the facility, which it unveiled at a public meeting in the village last night.
Ron Taylor, managing director of Parklands, said: "The Black Isle care crisis has been well documented. The area has a substantial and growing elderly population but the provision of care has not kept pace.
"Care groups across the region have warned of a mounting crisis. Parklands has the means and the will to tackle it.
"We have considered multiple sites across the Black Isle. They were too small, too remote, already the subject of a planning application or earmarked for housing.
"We need a site that is available and affordable, has sufficient capacity and infrastructure services, and is close to the main population centre and local health and community services and transport links.
"In our analysis, that means Ness Road in Fortrose is the only appropriate location."
He added: "We have invested a lot of time and money in these proposals. This is the only suitable site for us, the only site we are prepared to invest in. That means this is our last throw of the dice. There is no plan B."