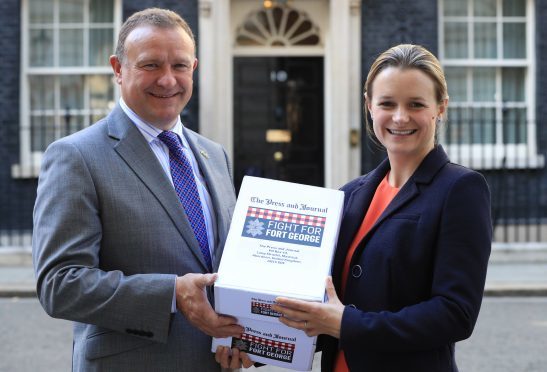 The public has been urged to vote for the Press and Journal's Fight for Fort George campaign after it was nominated for a top award.
The campaign to save the historic Army barracks from the threat of closure has been shortlisted for the "Making a Difference" honour as part of Local Newspaper Week.
The online public vote goes live today and runs until Wednesday.
More than 6,000 people backed the campaign last year after it emerged that the Ministry of Defence was planning to close the 250-year-old base, near Ardersier.
Hollywood actor Hugh Grant, First Minister Nicola Sturgeon and dozens of ex-servicemen and women were among its supporters, and the petition was presented to 10 Downing Street by the Press and Journal and local MP Drew Hendry in August.
Defence Secretary Sir Michael Fallon admitted that the Fight for Fort George campaign had played an important role in convincing the MoD to delay the closure of the base until 2032.
Last night, Highland Council leader Margaret Davidson said: "I would very much urge readers to vote for the campaign.
"I really like it when you pick up on these campaigns and that was one where I believe there was a measure of success.
"We've now got plenty of time to sort it out and look to the future, we've got 16 years. There's time to do things properly for the future, which I regard as a real success."
To vote for our campaign, visit at
http://www.localnewspaperweek.co.uk/Making-a-Difference