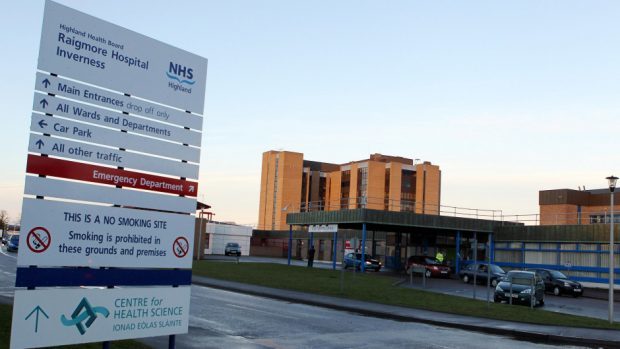 An Inverness heart attack survivor has called on the public to support a campaign to save the Highland Heartbeat Centre at Raigmore.
The cardiac rehabilitation unit was built in 2005 at a cost of £1million, after the local community raised £750,000.
But NHS Highland is planning to close it to make way for other clinical services which need to be based on the hospital site.
The health board has offered assurances that this will not happen until alternative arrangements are in place for cardiac rehabilitation.
But a local pressure group "WeAllNeedTheHeartBeat" has been set up to oppose the move, and an online petition at has been launched.
Pete Gavin, 50, who is a user of the centre and suffered from a heart attack two years ago, said: "Cardiac issues are still the number one killer of people in this region.
"We have got grave concerns about the principle of the idea that the public helped to raise nearly £1million for a specialist health base, which they can take away just over 10 years later.
"I would urge everyone to sign the petition to raise awareness about this.
"This Highland Heartbeat Centre is about extending people's lives. It's about rehabilitating people and it is about research.
"The ramifications of people losing their lives when so much good will was put forward to the centre, to have it taken away from them, is not right."
A spokeswoman for NHS Highland said: "We have made considerable progress towards achieving the modern and improved cardiac rehabilitation service that we want to see delivered across NHS Highland.
"We have been successful in recruiting extra cardiac rehabilitation specialist nurses for the Inner Moray Firth area which brings us up to two whole time equivalents. Plans to move to a clinic based joint physiotherapy and specialist nurse patient assessment model are continuing.
"We are also close to completion on the work being done with Highlife Highland which will allow us the use of their leisure facilities for cardiac rehabilitation.
"Meetings on the changes are continuing and going well but the current service is still being delivered from within the Highland Heartbeat Centre and that will be the case until such time as the use of alternative facilities that enable us to deliver an improved service are confirmed."
She added: "We are optimistic that we can deliver a better service than we currently do to more people."