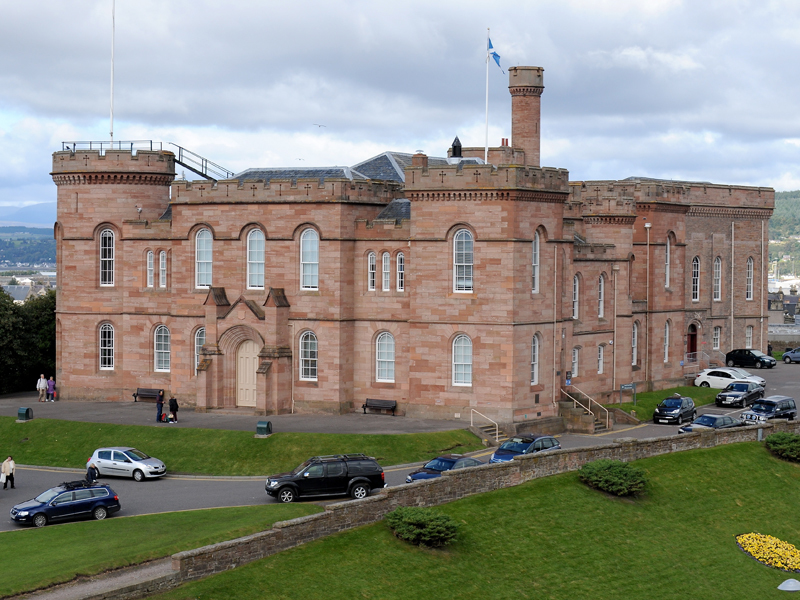 A woman texted her sister to tell her she was afraid and locked in the back of the car, an abduction trial heard yesterday.
One message from Nicole Calder, 23, to her sister, Cheryl Calder, said: "They've taken me across the Kessock Bridge, Shelly. I'm scared."
Miss Calder said that she had been invited to share a bottle of vodka with George McPhee, who was known to her.
Miss Calder told a jury at Inverness Sheriff Court that she got into the car in Inverness city centre willingly with McPhee and the driver, named in court as Alistair Budge.
Questioned by fiscal depute Roderick Urquhart, she said she become concerned when the car crossed the Kessock Bridge.
Mr Urquhart read out a series of texts sent from the back of the car by Miss Calder to her sister, between 7.56pm and 8.52pm.
Miss Calder told the jury that the car stopped in a lay-by over the Kessock Bridge, but she couldn't get out the car.
She said: "The door must have been locked. George told the driver to keep driving, just keep driving.
"I was so scared."
Mr Urquhart asked: "Can anyone have been in doubt that you didn't want to be in the car?"
Miss Calder said: "No".
The car later stopped again at Scotsburn junction on the A9 near Tain.
Miss Calder said she got out of the car, but she couldn't remember how.
The witness added: "The first thing I remember is running across the main road.
"I didn't know where I was, I had no idea where I was going."
Miss Calder alleged that McPhee chased her and had grabbed her from behind in an attempt to return her to the car.
Two women, Sharon Burns and Nicola Hay, who were walking in the area, gave evidence earlier that they approached the struggling pair and McPhee released Miss Calder.
McPhee's defence agent, Ian Warburton, accused Miss Calder of inventing her version of events.
Mr Warburton said: "I put it to you that you are simply not telling this court the truth.
"This is a man who has never been sleazy or sinister. He was decent to you.
"You thought 'I'm going to get dinner and I'll get more drink, that sounds great'."
Miss Calder replied: "No, it wasn't like that."
McPhee, 47, of 2 Murchison Street, Wick, denies he abducted Miss Calder and detained her in a locked car against her will on January 18, 2013.
He also denies chasing her, seizing her by the arms and struggling with her at Scotsburn junction near Tain.
The trial continues.