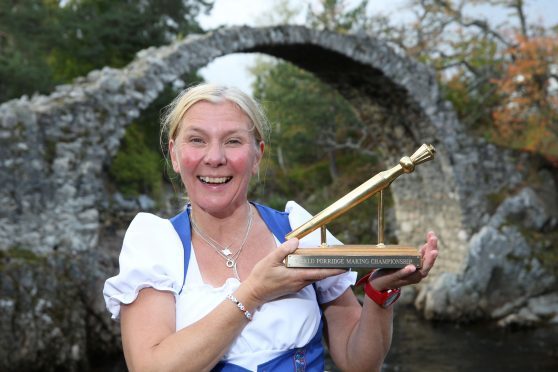 For a staple of the Scottish diet for generations, it still has a touch of glamour at this time of year.
Spurtles were at the ready in Carrbridge on Saturday as contestants lined up to take part in the 24th annual world porridge-making championships.
This year proved to be a record-breaker – as more connoisseurs of our national dish from around the world than ever before descended on Inverness-shire to take up the challenge for the coveted golden spurtle trophy. This is awarded to the person judged to have made the best traditional porridge using just three ingredients – oatmeal, water and salt.
There is also a speciality porridge contest where aficionados can let their imaginations run riot to create a culinary masterpiece – as long as none of the ingredients are pre-cooked.
The popular event was organised by Carrbridge Community Council and organiser Michelle Green said: "The event went really well and the village hall was just packed as so many people came along to watch.
"We had more competitors from around the world than ever this year, with Russia, Iceland and the Netherlands represented for the first time."
Judging the contestants' dishes were Shirley Spear, chairwoman of the Scottish Food Commission and founder of the award-winning restaurant the Three Chimneys on Skye, Colin Bussey, the former executive chef at The Savoy in London and Gleneagles Hotel in Perthshire and Lydie Bocquillon, originally from Avignon in France, who is the chef and owner of the Auld Alliance restaurant in Kingussie.
After tasting 55 dishes altogether, Sweden was declared the winner in both categories, with Ellinor Person winning the golden spurtle for her traditional porridge and Per Carlsson's dish of oatmeal, cloudberry liqueur, orange peel and whipped cream winning the speciality award.
Ms Green added: "Porridge is really popular in Scandinavia. Ellinor Person took part wearing a traditional Swedish costume which was lovely and Per Carlsson's speciality porridge was amazing as he caramelised it on the top so it looked just like a creme brulee.
"As next year will be our 25th anniversary we want to do something extra special to mark the occasion. We will also be looking at bigger premises too so that even more people can come along and watch."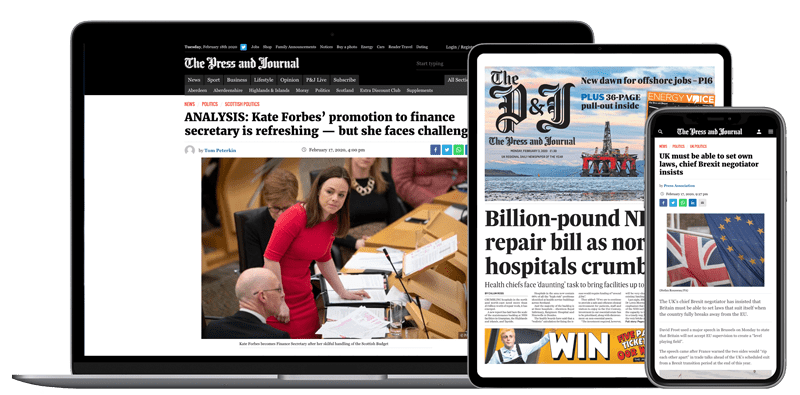 Help support quality local journalism … become a digital subscriber to The Press and Journal
For as little as £5.99 a month you can access all of our content, including Premium articles.
Subscribe