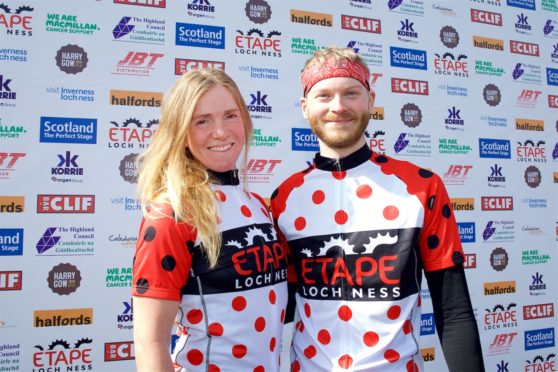 The fastest woman to cycle round the world and a Commonwealth mountain biker – who is pretty speedy herself – will share tales of their endurance adventures at a Loch Ness Etape event.
Eden Court, which is used as the event hub over the weekend of April 27 and 28, will host an afternoon of film, storytelling and adventure as 5,600 riders prepare to saddle up for 66 miles of closed-road cycling.
The venue will host a talk from Jenny Graham, who became the fastest woman to cycle around the globe, and show Commonwealth mountain biker Lee Craigie's award-winning film on the epic Tour Divide.
Inverness-born Jenny, who is taking part in Etape Loch Ness this year, entered the Guinness Book of World Records after completing her unsupported solo ride in 2018.
She'll be describing the physical and mental demands of her 18,000-mile journey across four continents and 16 countries – which she completed in 124 days – in a fascinating insight into her adventure.
Lee, who has twice previously been the fastest female around the Etape Loch Ness course, will show and discuss her film – Divided – on riding Tour Divide along with fellow female cyclist Rickie Cotter.
They captured the 2,745-mile mountain bike race from Canada to the Mexican border with Go Pro cameras and iPhones – the result being an inspiring film which was selected to tour with the Banff Film Festival and which won best adventure film at last year's Kendal Film Festival.
Event director Malcolm Sutherland said: "We are incredibly grateful to all the support that Eden Court has provided as the event hub over the years, and these events are a fantastic addition to the weekend's programme. It really helps to add to the already great festival feel that Etape Loch Ness brings to Inverness."
Both Jenny and Lee's events will take place on Saturday 27 April.