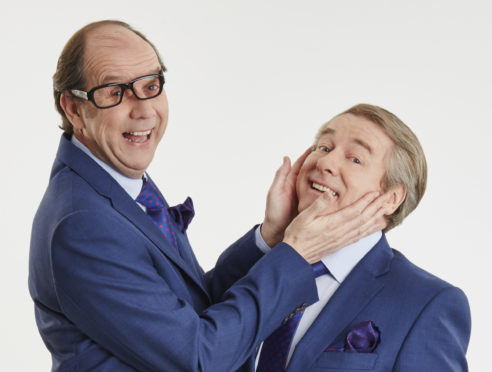 Susan Welsh saw An Evening With Eric and Ern at Eden Court Theatre, Inverness.
After a weekend filled with unseasonal dark clouds and heavy rain, what was needed was a bit of sunshine.
It arrived, on Sunday night, via the show, An Evening With Eric and Ern, at Eden Court in Inverness.
The opportunity to spend an evening strolling down memory lane with two of the biggest names in British showbusiness, Eric Morecambe and Ernie Wise, was too good to miss.
Paying tribute to the much-loved, late stars, were Ian Ashpitel as Ernie and Jonty Stephens as Eric, both of whom looked remarkably similar to the real thing, thanks to their spot-on voices and mannerisms.
Standing in front of red velvet curtains, instantly recognisable from the Morecambe & Wise TV shows that pulled in millions and millions of television viewers, the Olivier-nominated duo behind the hugely celebrated and critically-acclaimed West End hit – Eric and Little Ern, instantly created a relaxed, fun atmosphere.
Just like the originals, they looked perfectly at ease with each other as they presented a show packed with silly one-liners including Eric's classic quip on hearing an ambulance passing: "He's not going to sell much ice cream going at that speed, is he?"
Songs including, Pretty Baby and Positive Thinking showed they could sing and tap dance well, while their special guest, a superb singer called Becky Neale, did amazingly well to keep a straight face while they messed about behind her.
Her version of, Send in the Clowns, while Eric and Ern presented a terrible balloon act dressed as clowns, brought the house down.
Eric's classic paper bag trick; a Mr Memory sketch and a laugh-out-loud routine with a ventriloquist's dummy, and endless jokes about Ernie's short, fat, hairy legs and wig, brought gales of laughter from an audience clearly enjoying seeing live, material from two of TV's favourite stars.
A superb fun-filled evening finished with the duo, dressed in white tie and tails, singing, Bring Me Sunshine, which they had, by the bucketload.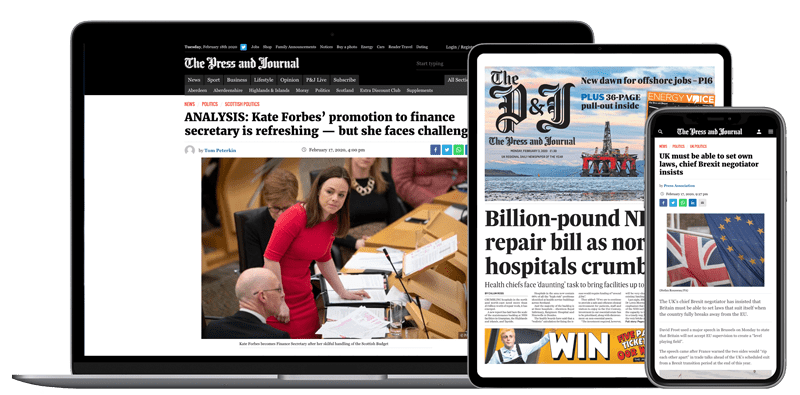 Help support quality local journalism … become a digital subscriber to The Press and Journal
For as little as £5.99 a month you can access all of our content, including Premium articles.
Subscribe