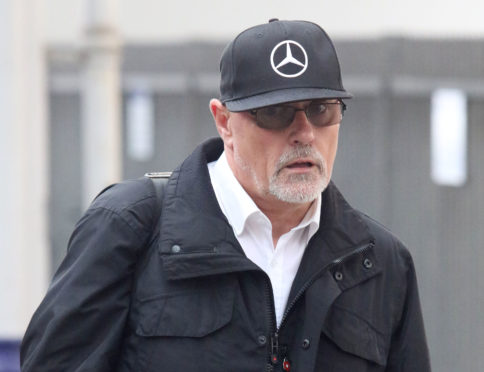 A bus driver who married for a third time without telling his new wife he had not divorced his second spouse escaped a prison sentence yesterday.
Kevin Ellis, 58, was told he was a "liar" and a "fraud" by Sheriff Eilidh Macdonald, who said: "This was not an attack on the institution of marriage.
"It is simply a fraud. You deliberately lied not only to your third wife, but also to the authorities when you were completing the paperwork."
At Inverness Sheriff Court, Ellis, of Cairnfield Crescent, Buckie, was ordered to carry out 120 hours of unpaid work as an alternative to custody.
He had earlier admitted that on December 24, 2018, he did bigamously marry Julie Budge, from Caithness, at the Highland Registrary Office in Inverness, while he was the lawful husband of Rosemary Ellis, who he wed on October 1, 1994, at Turnbridge Registrar's Office.
---
Local and Proud: Follow our new Facebook page dedicated to the Highlands and Islands
---
He refused to comment after the sentence, but as he left court, he was came face-to-face by Julie Budge, who had been his former business partner in the Portland Arms Hotel in Caithness.
As Ms Budge awkwardly tried to pass him in the corridor, she was sobbing and then became distraught as she rushed past him.
Accompanied by two men, she broke down in a doorway and was unable to comment.
However in an interview with a local radio station earlier this month, she said: "I had married the man of my dreams, he was just perfect in every way.
"I was just so happy and he  seemed really happy but I actually wonder what he was thinking when signing the register.
"Now I hate him. If I could erase these years from my life I would. It was a couple of years of my life that were just a complete nightmare.
"I really felt that everything I'd known had been oblitertated. My whole world was just turned upside down.
"Everything that I knew, believed and trusted was just worthless. It was a devastating time. Really how could I have been so stupid? I was feeling really humiliated."
Ms Budge tracked down Ellis' other wife by Facebook, saying: "I messaged her and she was great. Once she'd ascertained who Kevin was by me giving her his date of birth she asked me to call her.
"I rang her and she said she was Kevin's wife, that they were still married and that they'd never divorced. In the space of five minutes I found out he was still married and had eight children."
Ms Budge added that she feared for any other or new partners Ellis may have, saying he moved around Britain: "He's originally from Kent, he's lived in London, Edderton, Tain, Portmahomack, Lybster, Wick and now he's in Buckie."
Fiscal depute Sharon Ralph told the court that it was a visit from a daughter from Ellis's first marriage that triggered Ms Budge's suspicions. He had divorced her mother in England in 1994.
Then Ms Budge discovered that her husband was still making maintenance payments to his children with Rosemary, who reported the bigamy to police.
Mrs Ralph said Ms Budge confronted Ellis who claimed the relationship was fake so Rosemary could adopt children.
His defence solicitor Kevin Anderson said his client "greatly loved" Ms Budge and claimed the marriage to Rosemary was "a difficult and sometimes violent one."
Mr Anderson continued: "It was one he wished to forget and that was the reason he did not mention it. He was not involved in his first divorce and thought that his second wife had divorced him.
"He should have checked more thoroughly. He offers his most sincere apologies."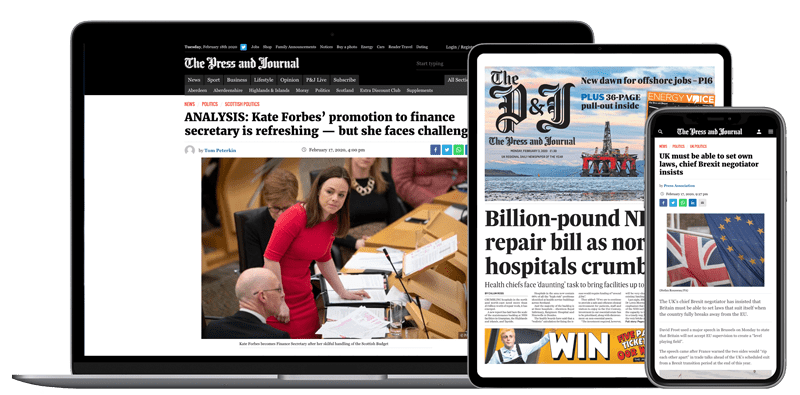 Help support quality local journalism … become a digital subscriber to The Press and Journal
For as little as £5.99 a month you can access all of our content, including Premium articles.
Subscribe