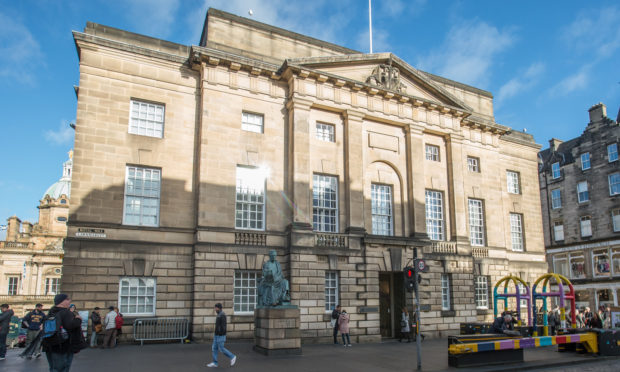 A rapist who preyed on sleeping women during a string of sex attacks in the Highlands was jailed for 10 years yesterday.
Antony Munro, 30, who attacked one victim on a long-distance bus journey from Inverness to Bristol, was placed on the sex offenders register indefinitely.
A judge told Munro his crimes revealed "a pattern of serious, opportunistic sexual offending".
Lady Carmichael said some victims were also vulnerable as they were asleep, drowsy or in bed.
While Munro had no record for sex crimes he had two previous convictions for assaulting children.
She told Munro: "Your offending has had enduring consequences for the women you assaulted."
The judge ordered that Munro be kept under supervision for a further three years and warned that if he failed to comply with licence conditions during that period he could be returned to jail.
Munro raped and assaulted women at houses, flats and a hotel in Highland towns, Inverness and in Aberdeen.
Three victims were raped, two of whom were asleep. Two others were subjected to sex attacks, one of whom was sleeping at the time.
Munro carried out his first sex crime on 2012 when he raped a woman.
The victim was asleep and incapable of giving or withholding consent when he attacked her but woke up and he continued the assault.
He struck again in August 2017 when he repeatedly molested the woman on a long-distance bus journey, and raped the same victim in April the following year after she fell asleep at a flat.
In June 2018 he sexually assaulted another woman at an address in Inverness and repeatedly touched her bottom.
On New Year's Day last year he subjected another victim to a rape ordeal at a hotel in Inverness and also tried to rape her.
Last August another woman was molested by Munro at a flat in Aberdeen after he had been freed under two bail orders from Inverness Sheriff Court.
Munro had denied a string of offences at an earlier trial but was found guilty of eight charges.
Defence counsel Keith Stewart QC said Munro, who is prescribed medication for depression, continued to deny responsibility.
Munro told police that the woman he attacked on the bus and later raped took medication which made her feel tired.
The woman had made contact with him on social media and Munro had agreed to travel with her from the Highlands to Bristol.
Advocate depute Richard Goddard QC said: "He knew she took medication and he knew the side effects of her medication. It made her feel drowsy."
The woman said she was feeling very tired on the coach on the way south and wanted to sleep but became aware of Munro touching her.
The court heard that on the return leg of the journey she was also subjected to Munro's "wandering hands".
During the later rape attack on her she woke up to feel an internal "stabbing pain". She told court: "I thought I had been raped."
The woman raped by Munro on New Years Day last year had been out for Hogmanay in Inverness before going back to the hotel. He later sent a text saying sorry and goodbye.