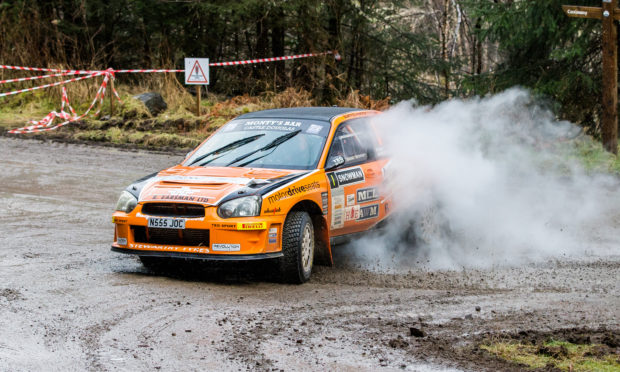 It's one of the most popular events in the Scottish motorsport calendar.
And there was an exciting finish to this year's Snowman Rally when the two favourites were pipped at the post during a dramatic climax in the Highlands.
Borders-based fifth seed Michael Binnie managed to claw back 37 seconds in total away from top seed favourite Jock Armstrong from Castle Douglas to win the 43-mile race over testing Ross-shire terrain in 45 minutes 33 seconds.
Mr Binnie said: "We were sat in a comfortable second place all day and, luckily, we had a blinding last stage and managed to take the win.
"You should never, ever give up as you don't know what might happen at the end and we've proved that today."
Another upset came as Invernessian Donnie MacDonald was bumped off third place by Freddie Milne, who stole a total of 21 seconds off his time, coming in at 45.06.
Mr Macdonald retained his position as leading Inverness driver, finishing fourth in a time of 46.07, while his Highland Capital colleague Kerr Beaton won his class and put in his best-ever performance.
Local boy John Morrison of Conon Bridge came 10th in a busy field of 91 starters from all over the country.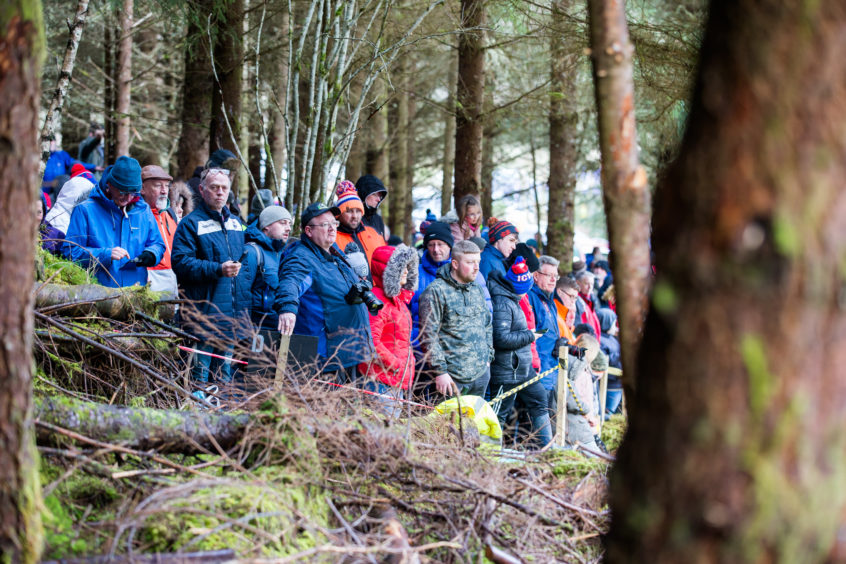 Mr Milne, originally from Aberdeen, flew in from Texas to compete in the event, while it was a much bigger race against time for Invernessian Jimmy Jack who travelled all the way from Angola to participate, arriving only a couple of hours before the proceedings got underway.
The organisers said they were delighted with the strength of the field and highlighted a resurgence in the event's popularity with numbers greater than in recent years.
Spokesman Andy Jardine said this could be down to the race being scheduled three weeks later than normal.
He added: "This suits drivers financially, being further away from Christmas, and also the fact there is more light in the day suits the competitors at the back end.
"We'll be doing a debriefing with the various clubs and they'll need to take a look at the date for the future."
This was the 65th Snowman Rally, first organised in 1955 by the Highland Car Club.
Weather conditions were acceptable, wet and windy, unlike last year's ice which led to the rally being cancelled.
The cars gathered in Dingwall, thrilling the crowds, and returned for a regroup after the race, with the organisers inviting MSP Kate Forbes for a spin down the High Street.
Full results at flyingfinish.co.uk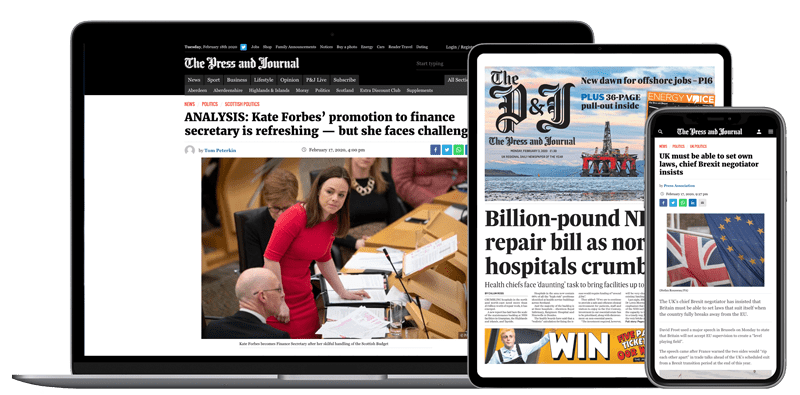 Help support quality local journalism … become a digital subscriber to The Press and Journal
For as little as £5.99 a month you can access all of our content, including Premium articles.
Subscribe