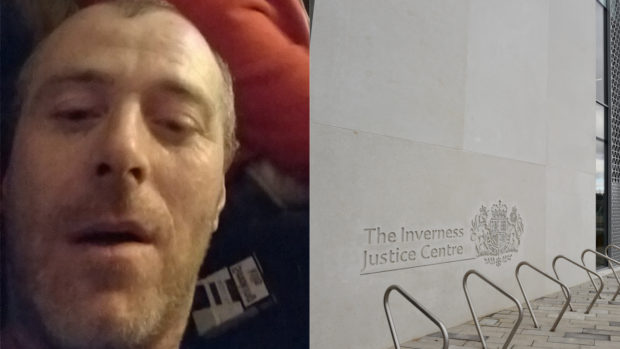 A 36-year-old Inverness man who spat in the face of a police constable during the Covid crisis has been jailed for six months.
But Robin Munro will be released in three weeks because his sentence, of which he will serve only half, was backdated to April 20 when he was remanded in custody at Inverness Sheriff Court.
Sheriff Eilidh Macdonald heard that Munro had been diagnosed with learning difficulties and a support network was in place for him, restricting who he associates with and his alcohol intake.
But she told Munro who admitted the April 18 assault that it was a serious offence. "It is completely unacceptable to spit in anyone's face, especially a police officer who was only doing his duty and especially at this time of a health crisis.
"You have a record for this type of offence but I will take into account your diagnosis and the fact you will have a support team."
Defence solicitor Marc Dickson told Inverness Sheriff Court that his client was a "vulnerable individual, whose younger brother had died shortly before this incident. He became socially isolated, in part due to the lockdown and was taking too much alcohol. But there is now a support team in place for him.
"He had locked himself out of his house and in his efforts to get in without his keys, he triggered a fire alarm. Some residents were less than happy at being woken up and voiced their displeasure.
"He responded in such a fashion which gave rise to his arrest."
At a previous hearing, the court heard from fiscal depute David Morton that officers had responded to a call about a disturbance in Munro's block of flats at Mackintosh Road in the early hours.
"He was highly intoxicated and stated to officers that he had lost his keys and couldn't get into his flat.
"Munro was arrested for a separate matter which is no longer being pursued and was being taken to the police van.
"In the rear, he spat in the face of one police officer with saliva making contact with his face. A spit hood was then placed on Munro.
"On entering the custody suite he continued with his aggressive behaviour. The police officer states that there was no mention of the current pandemic, but he was worried about his young and vulnerable family because of the potential infection of Covid 19.
"He was informed that Munro was not displaying any symptoms and we understand that has continued to be the case." Mr Morton went on.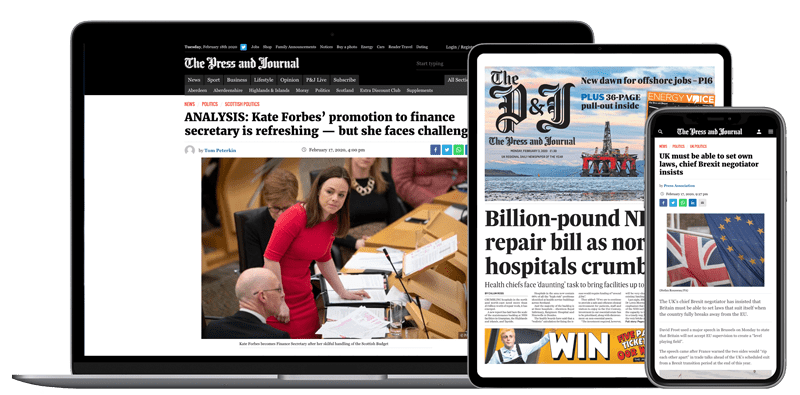 Help support quality local journalism … become a digital subscriber to The Press and Journal
For as little as £5.99 a month you can access all of our content, including Premium articles.
Subscribe