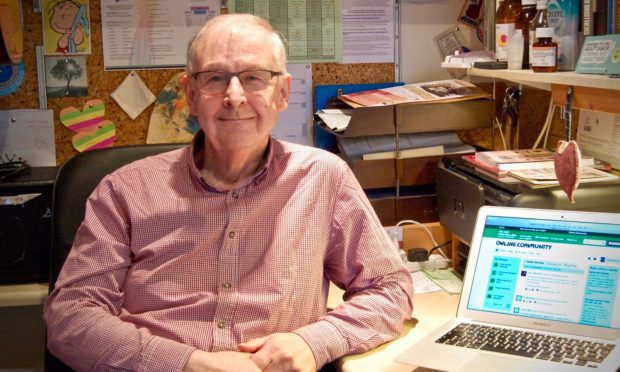 An Inverness cancer sufferer is using his own journey to inspire others as he becomes a champion for Macmillan's online community during the pandemic.
Mike Taylor, 64, was first diagnosed with a rare form of Cutaneous T-Cell Non-Hodgkins Lymphoma in 1999 before relapsing six years ago after his cancer returned.
Due to the aggressive nature of his condition, the 64-year-old underwent 750 hours of chemotherapy and 45 cycles of radiotherapy as well as two allogeneic stem cell transplants and various admissions to intensive care.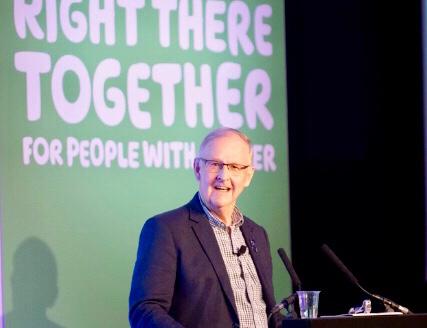 To aid in his recovery, the 64-year-old joined Macmillan Cancer Support's online community and was shocked to find others diagnosed with the same condition.
Realising he would have to shield for four months due to the Covid-19 pandemic, Mr Taylor threw himself into volunteering by becoming a champion of the online community.
He added: "I have been shielding by myself during lockdown and until a few weeks ago I had not been beyond the end of my garden for 99 days. I couldn't guarantee that I'll I'd be safe if I went out. For people with blood cancers and people who are shielding, it's a life or death situation.
"The online community champions are an amazing bunch of people – some are extremely ill themselves. We're here to hold people's hands as they go through cancer and it makes me happy if I can make even a small difference to someone and give them the support they need."
Ellen Bergdahl for Macmillan's online community, said: "Mike is an amazing volunteer for Macmillan.
"He has real compassion, friendliness and understanding in his approach. It's these qualities that make him an integral part of the provision of support and advice we offer – we're very lucky to have him."