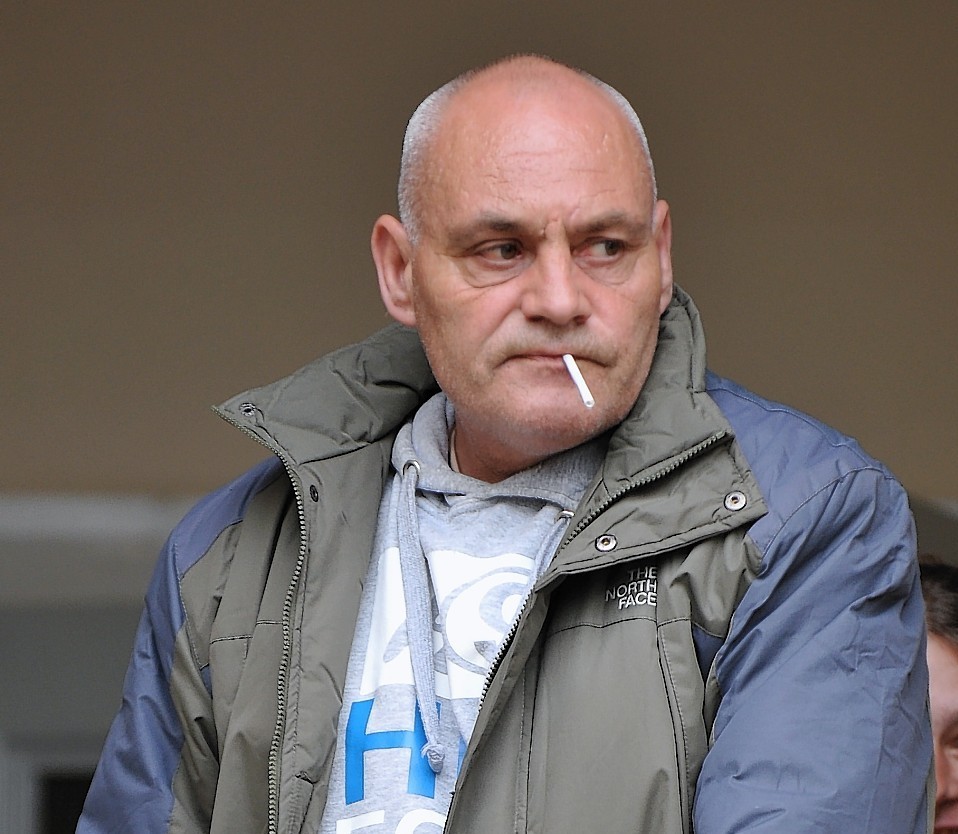 Laura Paterson
A SEX offender has been jailed for more than two years after being found guilty of abducting a woman from the Highland capital.
George McPhee picked up Nicole Caldwell in a street in the city, locked her in a car and told her she was being driven to Wick.
The jobless 47-year-old denied the charge he faced – but a jury of eight men and seven woman took less than an hour to return a majority guilty verdict after a four-day trial at Inverness Sheriff Court.
Following the verdict, fiscal depute Roderick Urquhart revealed McPhee's lengthy criminal record – including a jail sentence following convictions for two sex attacks in 2007.
Sheriff Jamie Gilchrist told McPhee he believed he had deliberately chosen his 23-year-old victim as she was "vulnerable" and that his previous convictions – including the sex offences – suggested his reasons were "far from altruistic".
He added that McPhee had duped his victim into getting into the car on the pretence of buying her drink and in the course of the journey north she had become "terrified".
He also praised two young mothers from Tain who saw the pair struggling at the Scotsburn junction on the outskirts of the town on January 18 and brought the victim's ordeal to an end.
Sheriff Gilchrist said: "I commend the other witnesses for stepping in to stop things – otherwise who knows what might have happened."
He jailed him for 27 months.
Giving evidence during the trial, Miss Caldwell said she got into the car in Inverness city centre after being bought a takeaway by McPhee, who she knew as a drinking buddy.
She sent a series of distressed text messages to her sister when she realised she was being driven over the Kessock Bridge and tried to get out of the car, but found the doors locked.
She told the court McPhee ordered his friend Alistair Budge, who was driving, to keep going.
She only managed to escape when the car stopped at the Scotsburn junction on the outskirts of Tain.
Miss Caldwell ran across the A9 trunk road and McPhee chased her and grabbed her to try to get her back into the car.
Two women who were walking in the area – Sharon Burns and Nicola Hay – saw the pair struggling and tried to intervene.
Ms Burns said Miss Caldwell told them she was scared McPhee would kill her and was "crying and screaming" as she was being dragged back to the car.
When they stopped to speak to her he released her.
Giving evidence in his own defence, McPhee, of North Murchison Street, Wick, said the car doors were not locked and he would have had the vehicle stopped if he felt Miss Calder did not want to be there.
In a statement to police which was read in court, Mr Budge said he did not notice any argument between the two.
However, Sheriff Gilchrist told McPhee yesterday: "You took Nicole Caldwell off the street in Inverness on the false pretence of buying her drink.
"You did that with the intention of displacing her to a strange town two to three hours up the A9.
"You have chosen not to reveal the reason for this but given your record it is not difficult to infer that the reasons were far from altruistic.
"It is not difficult to infer that you selected her because you knew she was vulnerable.
"The evidence, including the text messages, tells a compelling story of someone initially unconcerned moving to a state of concern and then fear."
He added that evidence from the two Tain mothers who saw McPhee and his victim showed that "at that stage she was terrified".
The sheriff said McPhee's criminal record, which included dozens of convictions, and the seriousness of the offence meant anything but a jail sentence was "wholly unrealistic".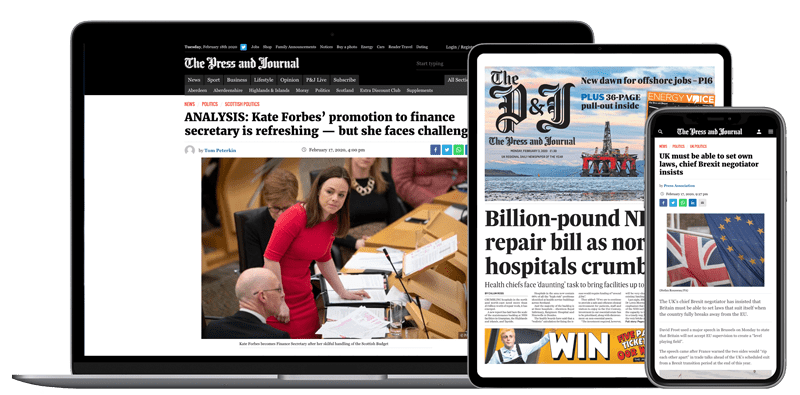 Help support quality local journalism … become a digital subscriber to The Press and Journal
For as little as £5.99 a month you can access all of our content, including Premium articles.
Subscribe