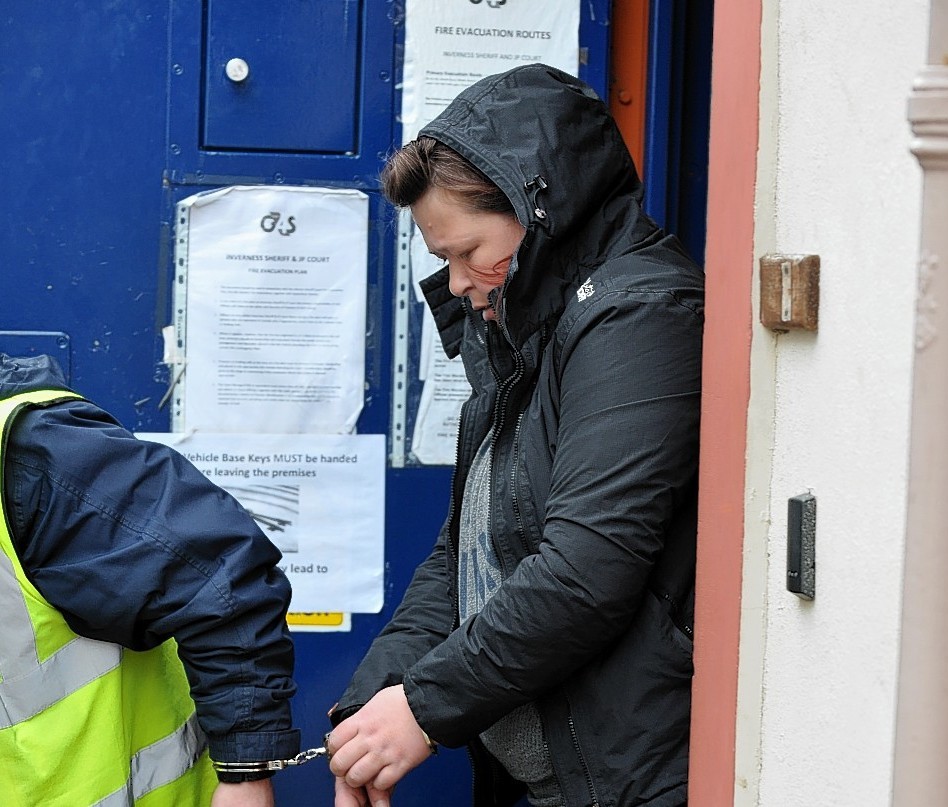 An Inverness woman who stabbed another woman repeatedly with a hypodermic syringe has been jailed for nine months.
Wendy Todd told former neighbour Abbie Fraser that she had HIV during the attack on January 16, 2011, Inverness Sheriff Court heard yesterday.
Fiscal depute Michelle Molley told the court the attack had been the result of a long-running feud between Todd, Ms Fraser and her mother.
The incident, which happened on the city's Springfield Gardens, followed a disagreement over Todd telling off children in the street.
Ms Molley told the court: "Todd struck Ms Fraser on the right arm with a clenched fist.
"She then produced a hypodermic needle and stabbed her on the body.
"Ms Fraser describes feeling what she thought were several punches, but on feeling the pain and looking down she saw the syringe sticking into her."
"She was extremely distressed and was bleeding."
Ms Molley told the court that during the assault, Todd told her victim: "You've got everything inside you, HIV, Aids."
Ms Fraser was taken to Raigmore Hospital for treatment to five puncture wounds and a number of scratches to her arms and body. She was given the all-clear after blood tests.
Todd, who stays at the Larachbeg homeless hostel on Telford Street, Inverness, previously pleaded guilty to assaulting Ms Fraser by punching her on the body, seizing her by the hair and repeatedly stabbing her with the needle.
She also admitted telling her victim that she would make her HIV positive and kill her.
Todd's solicitor William Young told the court that his client had little memory of the incident after consuming a cocktail of diazepam, methadone and alcohol.
He told Sheriff David Sutherland that Todd was "progressing well" after receiving treatment for addiction.
He added: "This offence was committed some time ago and she has been making progress since then.
"It is fair to say there is no love lost between her and the girl involved."
But Sheriff David Sutherland said there was no alternative to jail, adding: "Anyone who stabs someone with a needle and tells them they are going to get HIV must realise that a prison sentence is inevitable."