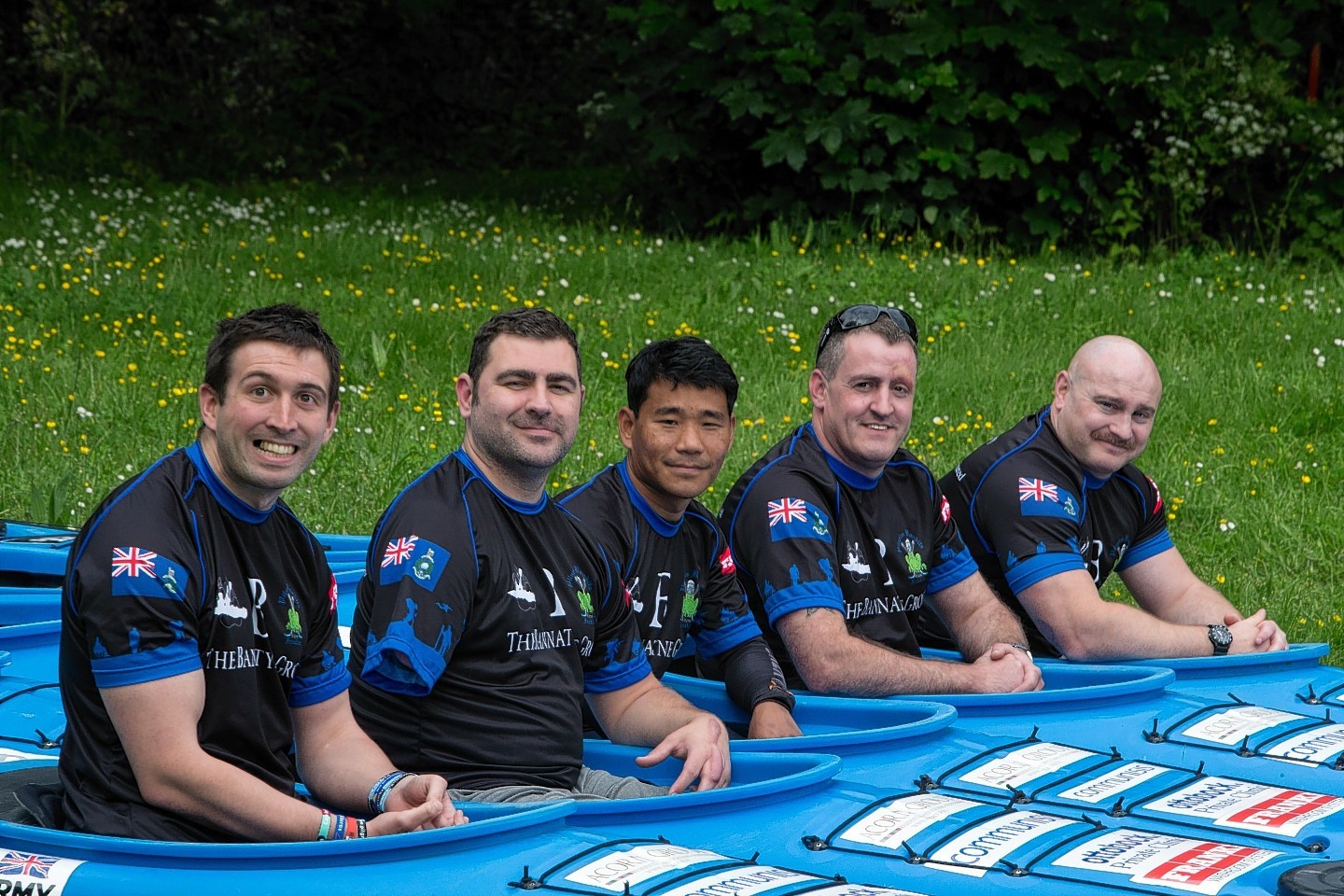 An Inverness soldier who lost his leg trying to save a colleague is part of a group of amputee servicemen re-tracing the treacherous journey carried out by the Cockleshell Heroes.
The team, who have been brought together by the charity Pilgrim Bandits, are carrying out the arduous adventure to remember those who died in the original daring World War II mission which involved a small band of Royal Marine canoeists attaching mines to enemy supply ships in Bordeaux.
Only two of the men, who became known as the Cockleshell Heroes, survived the operation, by escaping to Spain across the Pyrenees.
The commemorative group will take part in a final training session in France before setting off on today.
The team is made up of nine injured soldiers, including Colin Hamilton, a single leg amputee from Inverness, who lost his leg after he was electrocuted as he attempted to remove a colleague off a live railway line in Kosovo in 2001.
The 38-year-old said he was inspired by the original Cockleshell Heroes.
The former sergeant, who completed 20 years service for Black Watch, 3rd Battalion, Royal Regiment of Scotland (3 Scots) last year, said: "They had the guts and determination you have to have to get the job done, as a soldier you know what you have to do to get the job done.
"I'm excited about it, we have got a good team behind us, these events are character building and the support you get is massive."
On November 30, 1942, the Navy submarine HMS Tuna sailed from Holy Loch with six canoes and 34 commandos on board.
In horrendous weather and, despite a previously undetected minefield, HMS Tuna surfaced 10 miles from the mouth of the Gironde estuary in the Bay of Biscay.
One canoe was wrecked whilst unloading and another fell prey to strong winds and tides but the remaining four crews paddled non-stop, resting five minutes in every hour, for five nights to cover the 60 miles upstream to Bordeaux.
With the arsenal of limpet mines they had carried, the commandos successfully destroyed two German naval-trawlers, 12 E boats, 12 patrol boats and six M-Class mine sweepers.
Just two men survived the mission, six were executed by the Germans and two more died of hypothermia.
The war-time prime minister Winston Churchill believed the mission shortened the war by six months and Admiral Mountbatten said it was "the most courageous and imaginative of all the raids ever carried out by the men of Combined Operations".